The Boating Industry Association Ltd (BIA), Australia's peak industry body representing the interests of boating, has announced a strategic partnership with Viridian Advisory, a distinguished financial advice business.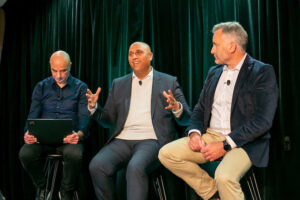 BIA CEO Andrew Scott said this collaboration aimed to provide BIA members with comprehensive financial advice from a trusted partner, to enhance their investment management strategies and achieve their financial goals.
"We are excited to partner with Viridian Advisory to bring high-quality financial planning services to our members," Scott said.
"We recognise that financial security and success are integral to our members' overall well-being, and this partnership aligns perfectly with our commitment to supporting their holistic needs. BIA has worked for several years with Viridian Advisory to manage members' funds and with their expertise and dedication, we are confident that our members will receive the same insightful guidance and well-researched solutions they need to achieve their financial goals."
Viridian Advisory's team of professionals will offer comprehensive financial planning services, employing their wealth of knowledge and experience to create robust financial strategies aligned with each member's business and personal needs. With Viridian Advisory as a trusted partner, BIA members can navigate complex financial landscapes with confidence and clarity.
Viridian Advisory Senior Financial Planner John Felton said, "We are excited to join forces with the Boating Industry Association Ltd to provide their members with comprehensive financial advice. At Viridian Advisory, we believe in the power of financial planning to transform lives and help individuals and businesses achieve their aspirations. Through this partnership, we look forward to assisting BIA members in making informed financial decisions and securing their financial futures."
The partnership between the BIA and Viridian Advisory signifies a shared commitment to supporting the financial well-being of BIA members. By leveraging Viridian Advisory's expertise and resources, the BIA aims to enhance its members' financial security and empower them to make informed decisions for a prosperous future.
For more information visit bia.org.au
To keep up to date with all marine industry news visit www.marinebusinessnews.com.au