The Marina Industries Association (MIA) has announced that marina management software provider, Harbour Assist Pty Ltd has stepped forward as a Bronze Sponsor, furthering its commitment to growth and innovation of the marina industry.
Harbour Assist is a leading cloud-based management software supplier delivering innovative software solutions to marinas, yacht clubs, and boatyards worldwide. With a wealth of experience in the maritime industry, Harbour Assist offers cutting-edge software platforms designed to streamline operations, enhance customer experiences, and elevate the overall efficiency of marina management.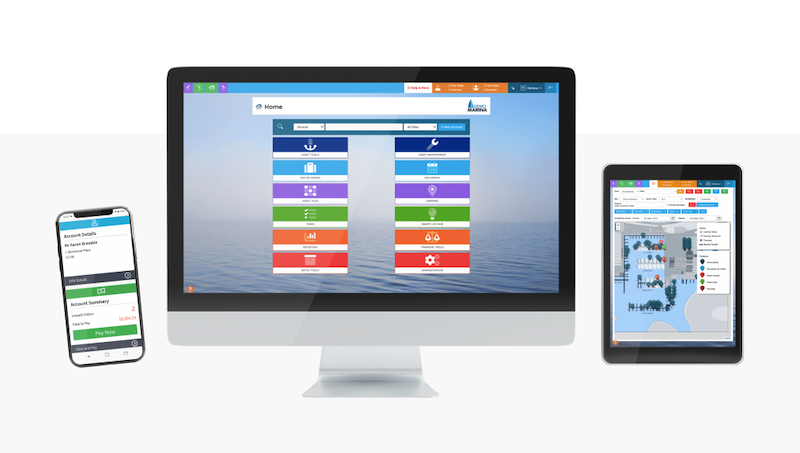 Harbour Assist's decision to become a Bronze Sponsor of the MIA reflects the company's commitment to growing its distribution and support in the Australia and the Asia Pacific regions.
MIA CEO Suzanne Davies commented, "We welcome Harbour Assist's commitment to supporting the activities of the Association. It's important for marinas to be aware of new solutions that have the potential to improve their operational efficiencies and sponsorship and engagement through the MIA is a great way to ensure that."
Nick Gill the co-founder and Chief Revenue Officer of Harbour Assist said "We are thrilled to align ourselves with the Marina Industries Association as a Bronze Sponsor, our team is passionate about empowering marina operators with innovative technology that boosts their operations and improves their customer experiences and satisfaction. We look forward to contributing to the industry's growth, learning from fellow industry professionals, and collectively shaping the future of marina management."
Key to its global expansion strategy, Harbour Assist has appointed GCMarine as Harbour Assist's channel partner in Asia Pacific, providing product representation and operational client support.
"Industry sponsorship is a great way for suppliers to remain 'top of mind' and to ensure exposure in our growing industry," Davies said. "The investment in MIA sponsorship by Harbour Assist is greatly appreciated but also is a smart business move. In a recent survey of members, it was reported that nearly 70 per cent of members will actively consider sponsors when making purchasing and acquisition decisions."
The MIA looks forward to a long and mutually beneficial partnership with Harbour Assist.
For more information visit www.marinas.net.au
To keep up to date with all marine industry news visit www.marinebusinessnews.com.au