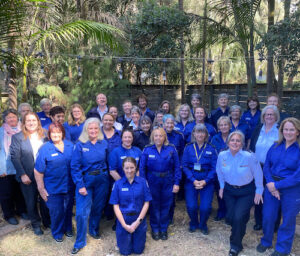 Almost 50 people have attended the second annual Marine Rescue NSW Empowering Women's Conference on the South Coast which concluded on Saturday August 19.
The conference was held at the Murramarang Beachfront Holiday Resort in South Durras and offered a selection of guest speakers including former CEO of Sydney's Mater Hospital and Nonprofit Governance and Management Centre founder Maureen Cleary OAM.
Co-organised by Marine Rescue Shoalhaven Deputy Unit Commander Lynne Hocking and Sussex Inlet Unit Commander Karen Lowry, Ms Hocking said the forum's theme was 'Leading by empowerment not commanding'.
"We had women attend ranging from 90-and-a-half-years old to their early 30s.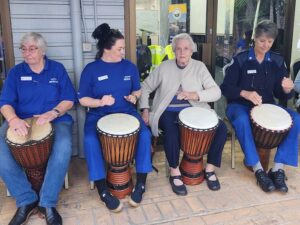 "In just 12 months, awareness of the conference has grown and this year we attracted attendees from Marine Rescue NSW units as far south as Narooma, along the South Coast from the Shoalhaven and Illawarra, inland to Moama and north to the Central Coast.
"I would encourage women of all ages to experience the Marine Rescue culture.
"The training is awesome; the experiences you get are second to none but most importantly you are doing something significant for your community.
"Our people play a vital role in keeping people safe at sea," Ms Hocking said.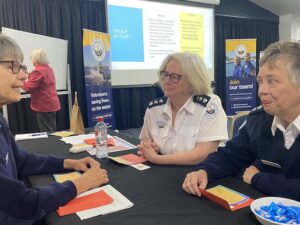 Narooma Watch Officer and Radio Operator Gilly Kearney also assisted with delivering the forum and said the two-day event was a major success.
"One of the best things about it is seeing all the different women across our organisation come together with all their experiences and be so willing to share and empower each other," she said.
Jervis Bay member, Kristy Jones recently began her seventh year volunteering for Marine Rescue NSW and said the forum was an inspiring experience.
"It's been wonderful that women can come together under this forum and have the platform to speak their voice, to collaborate our ideas and empower each other to be part of an organisation that's out there supporting the community," Ms Jones said.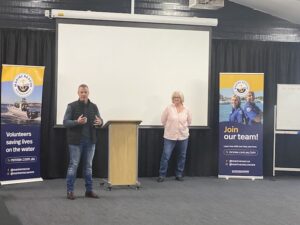 Planning will begin immediately for next year's Marine Rescue NSW Empowering Women's Forum with a venue and date to be set.
Marine Rescue NSW Commissioner Alex Barrell and Acting Deputy Commissioner Mike Hammond are major supporters of the Empowering Women's Forum and both took part in the event over the weekend.
To keep up to date with all marine industry news visit www.marinebusinessnews.com.au