Stella Marine, a cutting-edge design, engineering, and manufacturing company servicing the marine industry has purchased Australian Davits & Cranes (ADC).
This strategic move reinforces Stella's commitment to innovation and expands the company's product offering.
The addition of Australian Davits & Cranes' expertise and product range complements Stella's existing portfolio, creating a broader suite of premium marine equipment and services to Stella's local and international customers.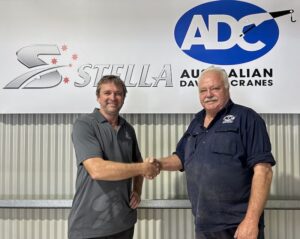 Gary Cooper, Founder and Director of Stella stated, "We are thrilled to bring Australian Davits & Cranes product range under our brand and welcome John Berg (Owner and Founder of ADC) and his team into the Stella family.
"This strategic acquisition not only strengthens our market position but also aligns perfectly with our commitment to delivering engineered excellence in marine solutions. The product range of ADC is a natural fit for Stella and by joining forces, we aim to create even more value for our customers and drive innovation in the industry."
Over the past 30 years, Australian Davits & Cranes has earned a reputation for manufacturing reliable and high-quality marine equipment. The two companies share core values of integrity, innovation, and customer satisfaction.
Stella Plans to continue manufacturing the entire range of Davits, Cranes and Hydraulic Swim Platforms that ADC currently offers and will also be looking to further develop the range of quality equipment.
With a focus on developing their export market, Stella will continue the push to take their full stable of products to international markets and will be displaying their products at METSTRADE in Amsterdam in November of this year. The ADC product range will be on display alongside Stella's existing stable of products.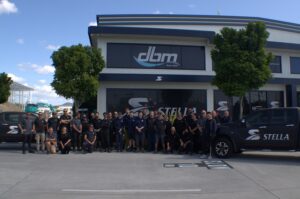 "The ADC 250kg Single Stage Davit is one of our innovations and we look forward to it being presented at METS," said John Berg. "The stainless-steel boom extends pneumatically and has been popular with boat builders worldwide. We have sent hundreds to boats in NZ, Asia, Europe, and the US.
"We are excited to be joining the Stella team and look forward to integrating our products into the impressive production facility at Stella," John continued. "They have the capability and resources to take our range of products to an international market and continue the legacy we have built at ADC."
Throughout the transition, both companies will ensure a seamless experience for customers, partners, and employees.
For more information visit stellamarine.com.au
To keep up to date with all marine industry news visit www.marinebusinessnews.com.au