Some of Australia's top performing sailors have undergone a two and a half day training camp in Sydney this week for selectors, led by John Bertrand AO, to finalise a youth and women's squad for Australia's America's Cup campaign in 2024.
Team Australia Challenge is the official entry for the Youth and Puig Women's regattas in the 37th America's Cup, Barcelona 2024. Since opening applications to sailors from around Australia in April there has been an impressive roll call of some 132 applicants for women and youth teams.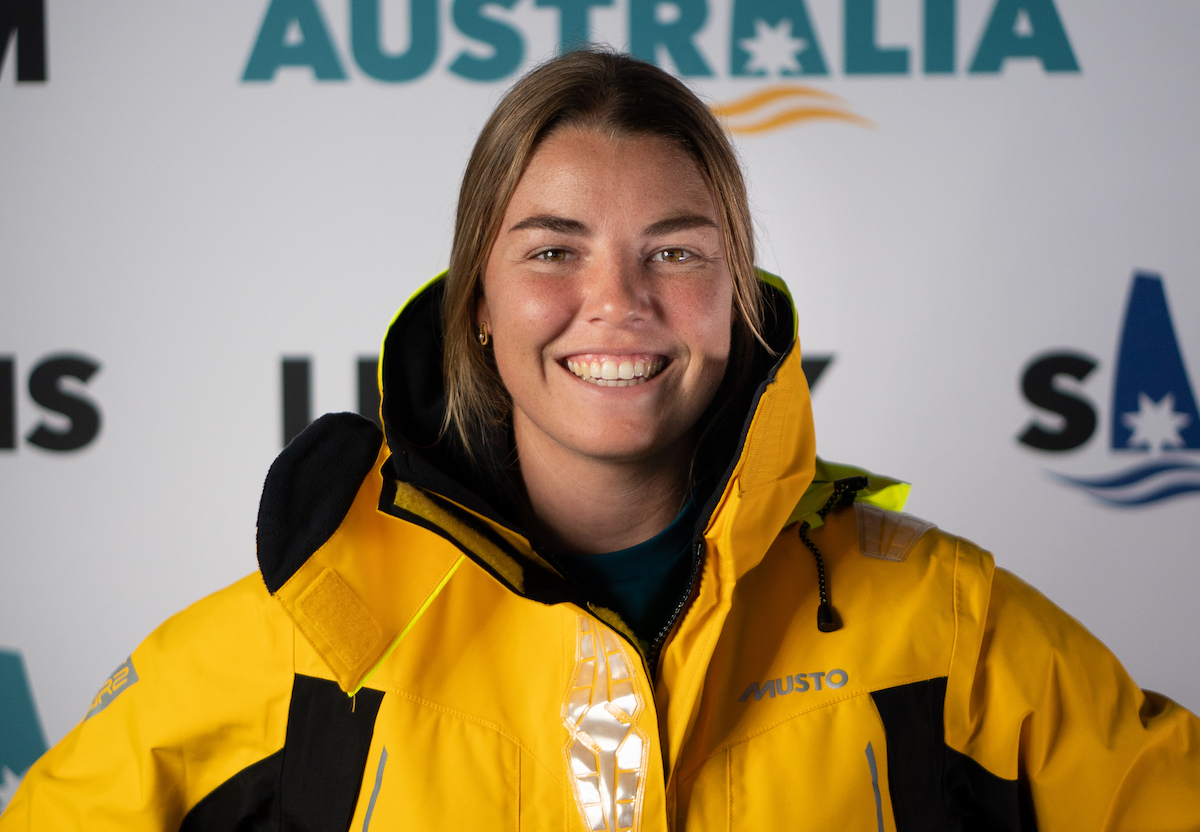 After a rigorous selection process over several months, a final 32 athletes were invited and 26 are attending the Sydney camp, hailing from Tasmania, Victoria, Western Australia, Queensland and NSW representing 18 sailing clubs nationally.
The criteria for applicants is designated by the Cup defender Emirates Team New Zealand for the America's Cup 37th competition with a youth category age of 18 to 25 and an open women's category – with women eligible to compete in both regattas if they qualify.
The match racing in Barcelona in September and October next year will be staged in the brand new 4 person AC40 foiling mono hull yachts. The selectors, headed by Patrons John Bertrand AO for women and John Winning for youth, have a daunting selection task to build a national squad and final team to compete against 11 other nations in the youth regatta and the first ever women's competition.
Bertrand described the field to choose from as astonishing, revealing a talent pool of Australian sailors who are performing at incredibly elite levels across the globe in a wide range of yachts.
"We are spoilt for choice, which is not making our job easy so we have been through a very thorough process and this camp is really offering the opportunity to see how teams can work together on and off the water.
"Australia is very lucky to have such a nationwide love of this sport with so many talented young people able to get onto boats and on the water and build their skills from such young ages.
"Our women sailors at the highest levels have really shone and shown us how much they are embracing this massive opportunity to show their talent for the pinnacle event of their sport," he said.
Overall applications were fairly evenly split male and female and the finalist participants include seven women eligible to compete in both youth and women's categories.
Every application was rated on a matrix reviewing their feedback, their resume and their World Sailing profile where applicable. The scoring was conducted by two volunteers for every entry and then a review by the nine-member Selection Panel.
The first-round scoring reduced the applicants to 85 who were asked to enter a personal video. Independent voting by the panel was compiled and 44 athletes invited to complete a Deep Sphere behavioural profile, a fitness assessment and provide further sailing referees.
In the third round the selectors identified 32 athletes invited to the Selection Trials Camp, with on water and off water activities – including assessment time in the Team Australia Challenge's all new AC40 simulator now based in Sydney.
The final selection panel of John Bertrand, AO, John Winning, Yvette Heritage, Victor Paya, Haylee Outteridge, Sam Newton & JC Raad from Deep Sphere, will be deciding a squad after the camp with an announcement planned in October.
Team Australia Camp participants by state are;
New South Wales: Miles Davey, Cole Tapper, Paddy Butler, Harry Hall, Harry Smith, Ruben Booth, Jack Hilderbrand, Max Paul, Brin Liddell, Finn Alexander, Jake Liddell, Otto Henry, Ryan Littlechild, Jack Ferguson, Will Sargent, Madeline McLeay, Annie Wilmot, Evie Haseldine, Rita Booth, Tash Bryant, Olivia Price, Lisa Darmanin, Lucy Copeland, Nina Curtis, Jess Grimes, Jamie Ryan
Queensland: Tom Needham, Mara Stransky,
Tasmania: Charles Zeeman, Will Cooley
Victoria: Laura Harding
Western Australia: Zoe Thomson