Australia and the broader Asia Pacific region's growing superyacht movement will be celebrated when the fourth edition ofAustralian Superyacht Rendezvous is staged on 17 and 18 May 2024 at Australia's most awarded marina, Gold Coast City Marina and Shipyard (GCCM) in Queensland, Australia.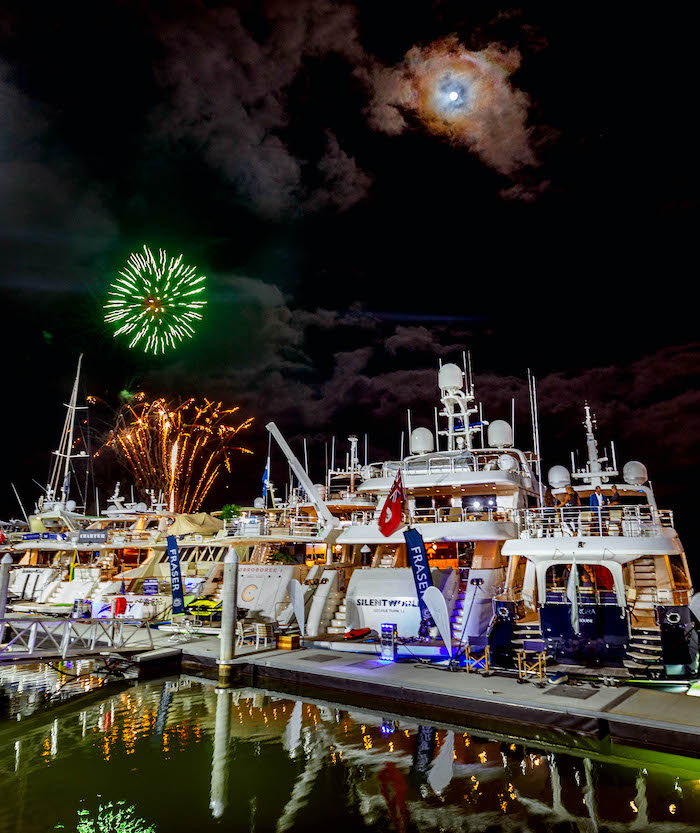 Trenton Gay, CEO of GCCM and organiser of the 2024 Australian Superyacht Rendezvous made the announcement today at Fort Lauderdale International Boat Show in Florida – the largest in-water boat show in the world – where he is attending with a contingent of Australian representatives and businesses all highly committed to international promotion of Australia's unrivalled charter experiences and world-class marine refit and repair services.
"We are delighted to announce the fourth edition of Australia's leading event for superyacht enthusiasts – Australian Superyacht Rendezvous – will be staged over two memorable days in May 2024 to showcase why Australia and the Asia Pacific region is such an ideal choice for global superyachts," Mr Gay said.
Australian Superyacht Rendezvous will assemble an elite and diverse fleet of around 20 of the finest superyachts for charter or sale currently in Australia along with international and Australian guests with a personal or business interest in what Australia and the Asia Pacific region can offer superyachts.
"Past editions of Australian Superyacht Rendezvous have attracted international guests from Monaco, Hong Kong, Tahiti, New Zealand, Thailand, UK, USA, Canada, Vanuatu, Cook Islands, Indonesia and Singapore and we look forward to welcoming an even bigger contingent of international attendees in 2024," he said.
"As more superyachts across the globe look to migrate to the southern hemisphere – our ongoing message to the world is that Australia is superyacht ready with pristine cruising grounds and marine refit and repair infrastructure that is second to none in the world.
"Australia offers affordable and high-quality marine skills, expertise and reputation to ensure that superyachts can be safely and securely based and serviced while accessing cruising grounds across the Asia Pacific region.
"It is also widely anticipated that Australia will welcome an influx of superyachts when it hosts the Olympic Games in Brisbane, Queensland in 2032 so now is an ideal time for superyacht internationals to learn more about Australia as a superyacht host destination."
There are expected to be more than 6600 superyachts worldwide by 2025 and currently around 200 are based in Australia.
In 2023, globally it is believed there are 1203 new superyacht project builds underway according to Boat International's 2023 Global Order Book.
Superyacht Australia have forecast that by 2025, Australia's superyacht industry will be valued at $4.346 billion and support 33,186 marine jobs, the highest concentration of which will be in Queensland.
For further information about Australian Superyacht Rendezvous 2024, visit www.australiansuperyachtrendezvous.com.au