The Australian marine industry put its best feet forward on Friday, October 6 when many of its luminaries attended a tribute to the late Kiwi journalist, publisher and boating legend, who sadly passed away in NZ three weeks ago. Amongst so many other accolades, Barry Thompson was a New Zealand Boating Hall of Famer, World Offshore Powerboat Racing Champion in 1986, publisher and journalist extraordinaire and all-round nice guy. The real McCoy.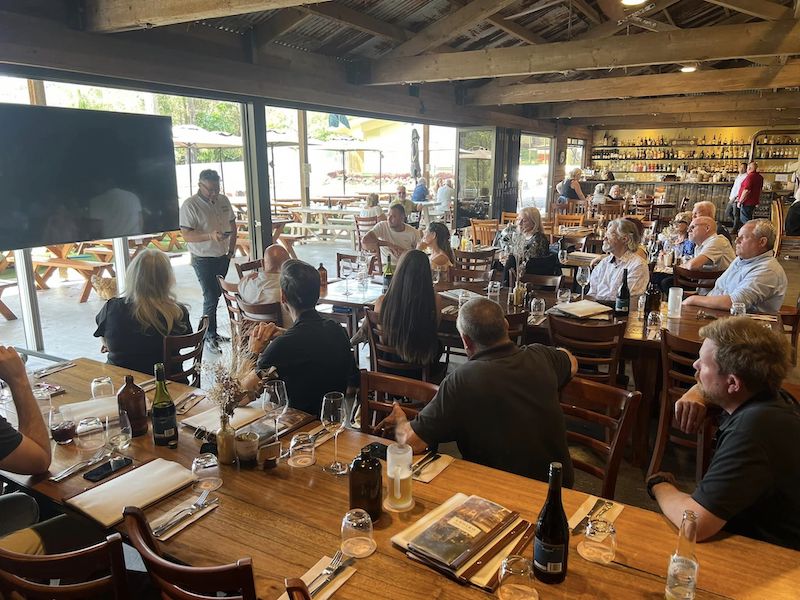 Fittingly for a fishing, boating and publishing tragic who spent the last 50 years chasing his passion, Barry passed away on Friday, September 15 while getting ready to go fishing at his beachfront home on his beloved Whangaparaoa Peninsula, north of Auckland.
The farewell was held near the heart of the Australian marine industry at the Gold Coast Motor Museum, owned by the Amor brothers, Carl and Grant, who also own underwater marine lighting innovator, Aqualuma.
Present were Barry's son, Travis, who runs a boat maintenance and repair business on the Gold Coast, plus Barry's business partner of 26 years, Doug Dukeson and his wife Carla, who travelled from Auckland specifically to attend the farewell and tribute.
In addition, representatives from right across the marine industry attended as a mark of respect to someone who made such an enormous positive impact over the more than 50 years he spent as a marine journalist, boat tester and publisher.
"Barry was loved and respected by so many in the industry he loved," said MC on the day, fellow marine journalist Chris Beattie. "He was an incredibly prolific writer, publisher and video producer and even though he was technically retired at the time of his death, he was still writing just as many feature stories, reviews and filming videos as he had before he started to ease of the throttle.
"On behalf of his family, friends and industry colleagues, I like to express thanks to all of those who couldn't attend, but who shared their thoughts with us about Barry's life and passing," said Chris.