Yamaha Marine dealers from across Australia recently gathered in Hobart, TAS, for the 2023 Outboard Dealer Reunion. The event celebrated the past year's achievements and provided an opportunity to discuss new ideas for the year ahead.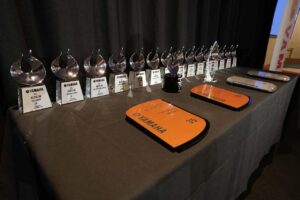 Hosting the event, Jason Harris, General Manager Sales & Marketing – Marine at Yamaha Motor Australia, expressed his thoughts on the significance of the reunion, "Spending time with our dealership network is the most valuable resource for our business, especially after the challenges we have faced together over the last three years," he said. "We take immense pride in our dealer network and appreciate their personal efforts in representing the Yamaha brand."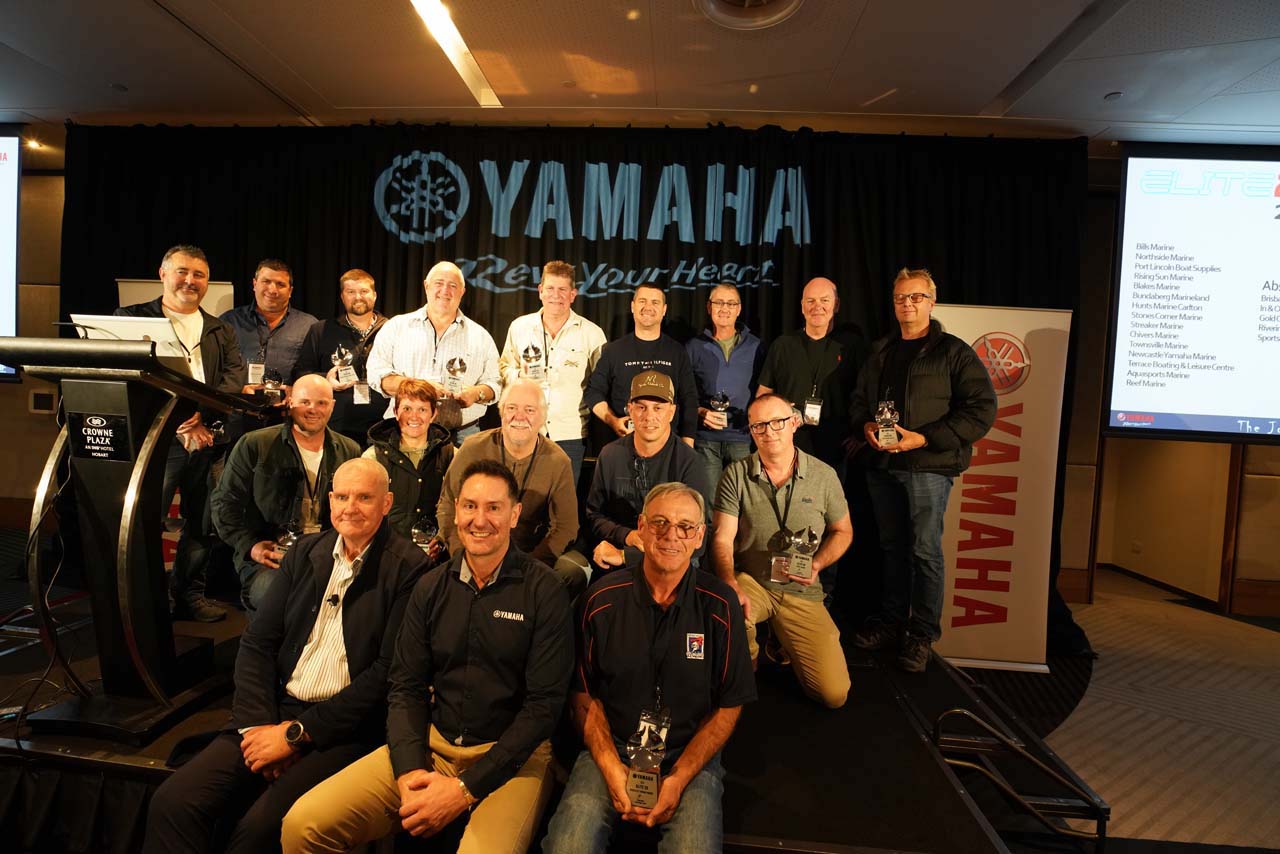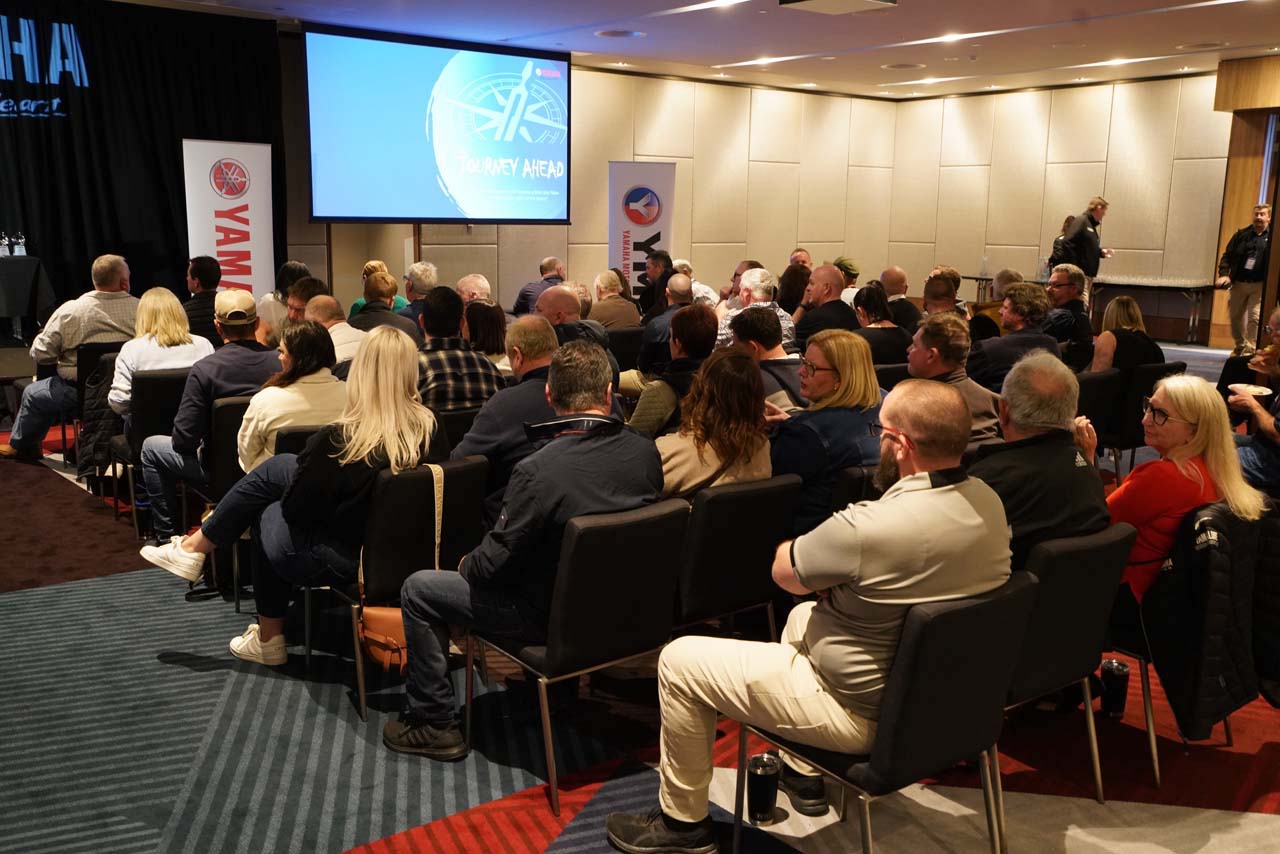 The dinner and presentation evening was again the highlight of the event, with a wide range of awards presented, including:
Captains Pick
This year's prestigious Captain's Pick went to Western Australia dealership Chivers Marine.
Presenting the award, Captain Jason Harris said that many factors are considered when making his decision. These include feedback from all pillars across Yamaha Motor Australia. "The dealer is acknowledged for outstanding engagement across the entire Yamaha Group, no matter how many units are sold," Mr Harris said. "Factors that define the winner are reflected in the characteristics of the partnership and engagement from the dealer, not only their collaboration with Yamaha but also their efforts in seeking out and developing new market opportunities."
"Chivers Marine has a strong presence in marketing, strengthening the Yamaha brand as well as its own dealership's brand. Through a collaborative approach in developing new initiatives with Yamaha, it has been instrumental in influencing positive change across the dealership network. This award also acknowledges the efforts of all staff within the dealership, with their strong passion and focus on customer service excellence exemplified throughout the business."
Dealer of The Year and Elite 20
The Dealer of the Year and the Elite 20 (top 20 dealers) are selected based on a points accumulation system. Points are calculated based on unit retails, market share, unit revenue, parts and accessories revenue, Yamaha Motor Finance contract numbers and Yamaha Motor Insurance policy numbers.
Dealer of The Year
Brisbane Yamaha
The Elite 20 winners:
Aquasports Marine, Bills Marine, Blakes Marine, Brisbane Yamaha, Bundaberg Marineland, Chivers Marine, Gold Coast Boating Centre, Hunts Marine Carlton, In & Outboard Marine, Newcastle Yamaha, Northside Marine, Port Lincoln Boat Supplies, Reef Marine, Rising Sun Marine, Riverina Marine Centre, Sportsmarine Boat Centre, Streaker Marine, Stones Corner Marine, Terrace Boating & Leisure and Townsville Marine.
DRM of The Year
The hotly contested Dealer Relationship Manager (DRM) of The Year went to Jeff Dickinson from Victoria.
Presenting the award, Mark Brown, Head of Marine Sales at Yamaha Motor Australia, said he had received enormous positive feedback from Yamaha marine dealers in Victoria about Jeff and several other outstanding Dealer Relationship Managers across the country. "This feedback is essential in recognising great performances from within the DRM team," Mr Brown said.
Partnerships Award
Dealers celebrating impressive tenure milestones with Yamaha Marine were also recognised:
40 Year Award – Yamaha Pitmans Marine, Terrace Boating & Leisure Centre, Geelong Boating Centre
35 Year Award – Coast Road Motors, Coastal Marine, In & Outboard Marine
30 Year Award – Bills Marine, Coral Coast Marine, Baily Marine, Jones Marine, Riverina Marine Centre, Jamieson Marine, Bluefin Sports, Speaker Marine, Watson's Marine Centre, Hinter Marine and Engineering, Molin Motorcycles and Marine
25 Year award – Captain Marine, Solar City Marine, Independent Outboard Service, Southcoast Marine, Pittwater Marine and Slipway Services
20 Year Award – Newcastle Yamaha Marine, Inverloch Marine, Murray Marine Centre, Sunraysia Marine, B L Marine, Watercraft Marine, Boat City, Lewis Marine, Radley's of Hamilton, Port Phillip Boating Centre, Atlas Motorsport
15 Year Award – Rockingham Boating, Pilbara Boats N Bikes, Mid Coast Marine, Border Marine Centre, Merimbula Mowers and Marine, Rising Sun Marine, Port Lincoln Boat Supplies, Bundaberg Marineland, Brooklyn Yamaha
10 Year Award – Graham Barclay Marine, Chivers Marine, Brisbane Yamaha, Bosun Marine, Northside Marine, North Coast Yamaha, Power Marine, Stones Corner Marine, Broome Boat Shop
5 Year Award – Curtis Coast Marine, Sports Marine, Gold Coast Boating Centre, Marina Bayside, Chelsea Yamaha, Aquasports Marine, Cavs Marine and Outdoor, Bayside Marine and Motorcycles, Deniliquin Yamaha, Short Marine, Cooee Bay Marine, Hunts Marine Batemans Bay, Hunts Marine Wollongong, Townsville Marine, Sunshine Coast Yamaha, Whitewater Marine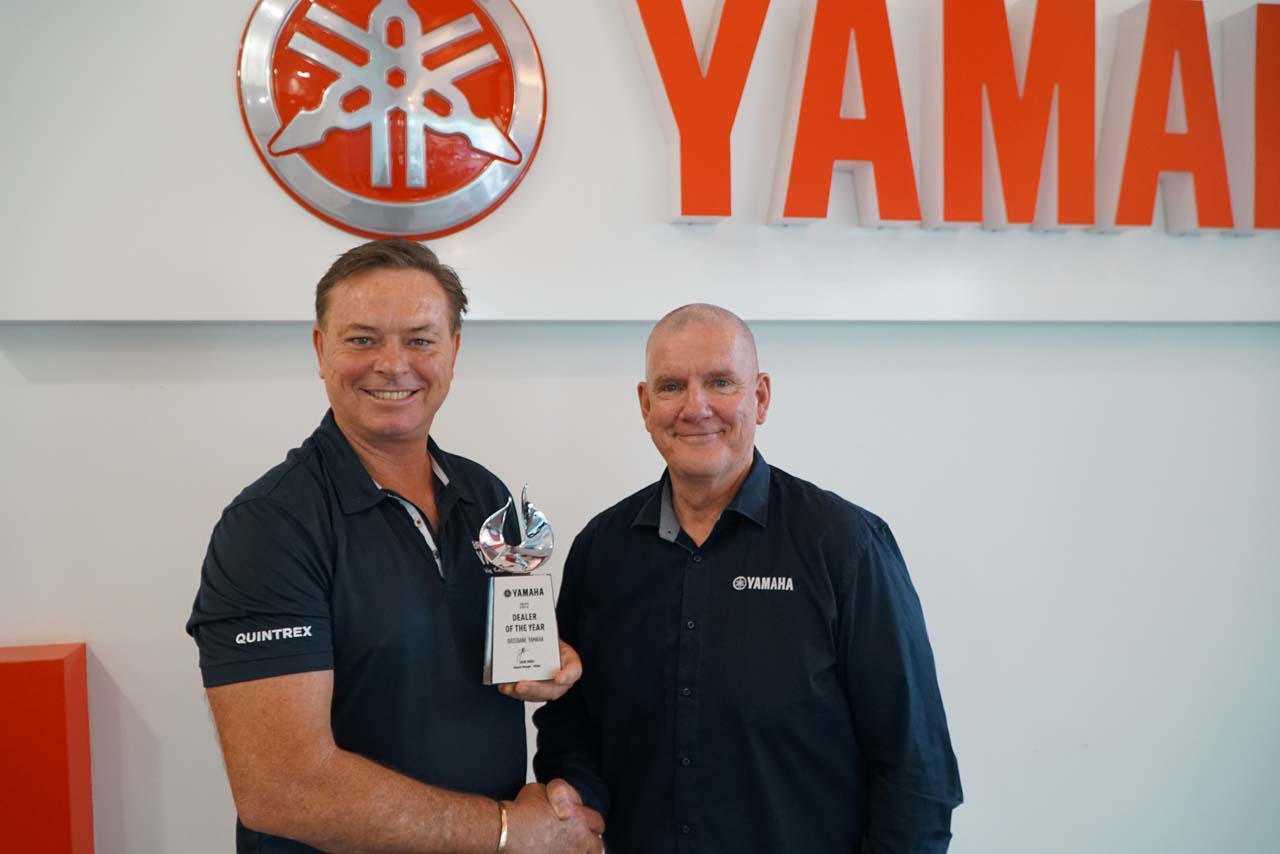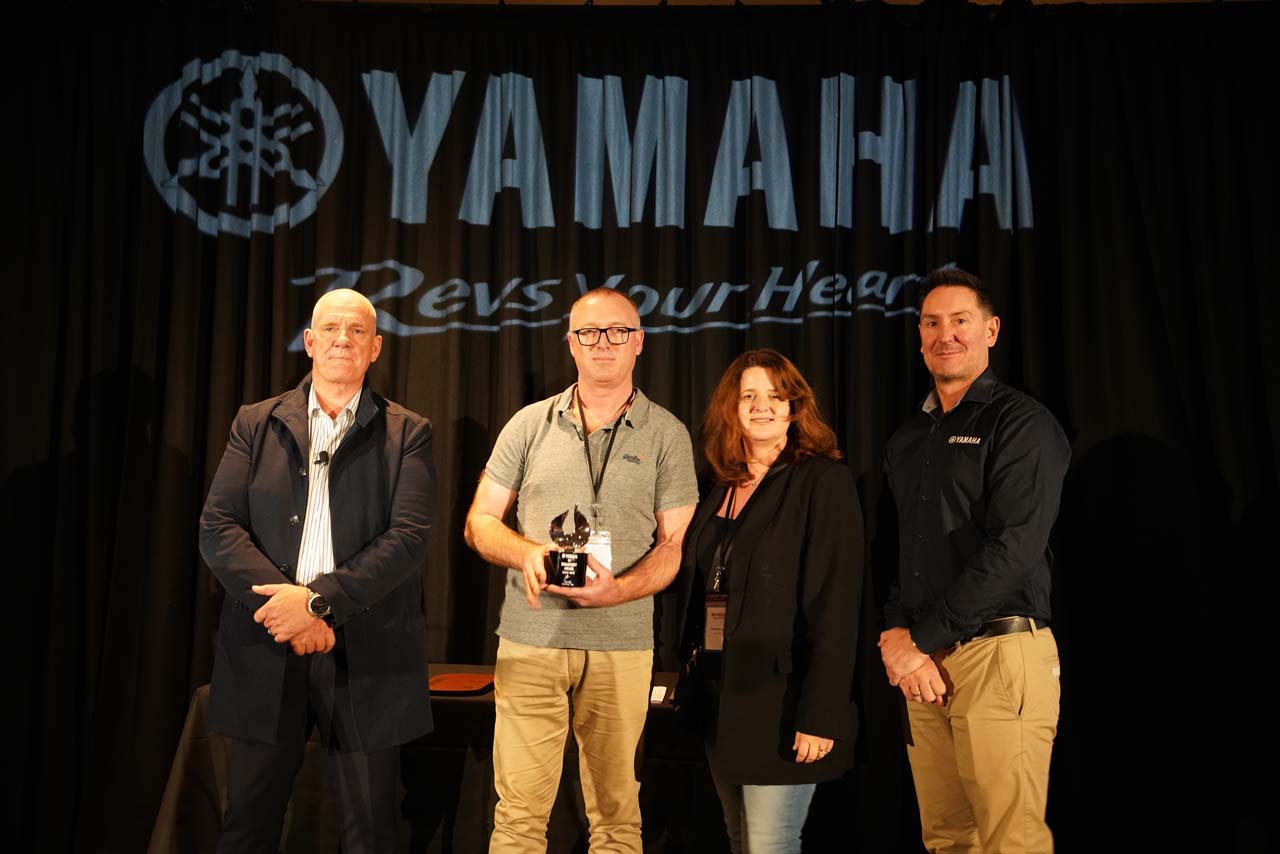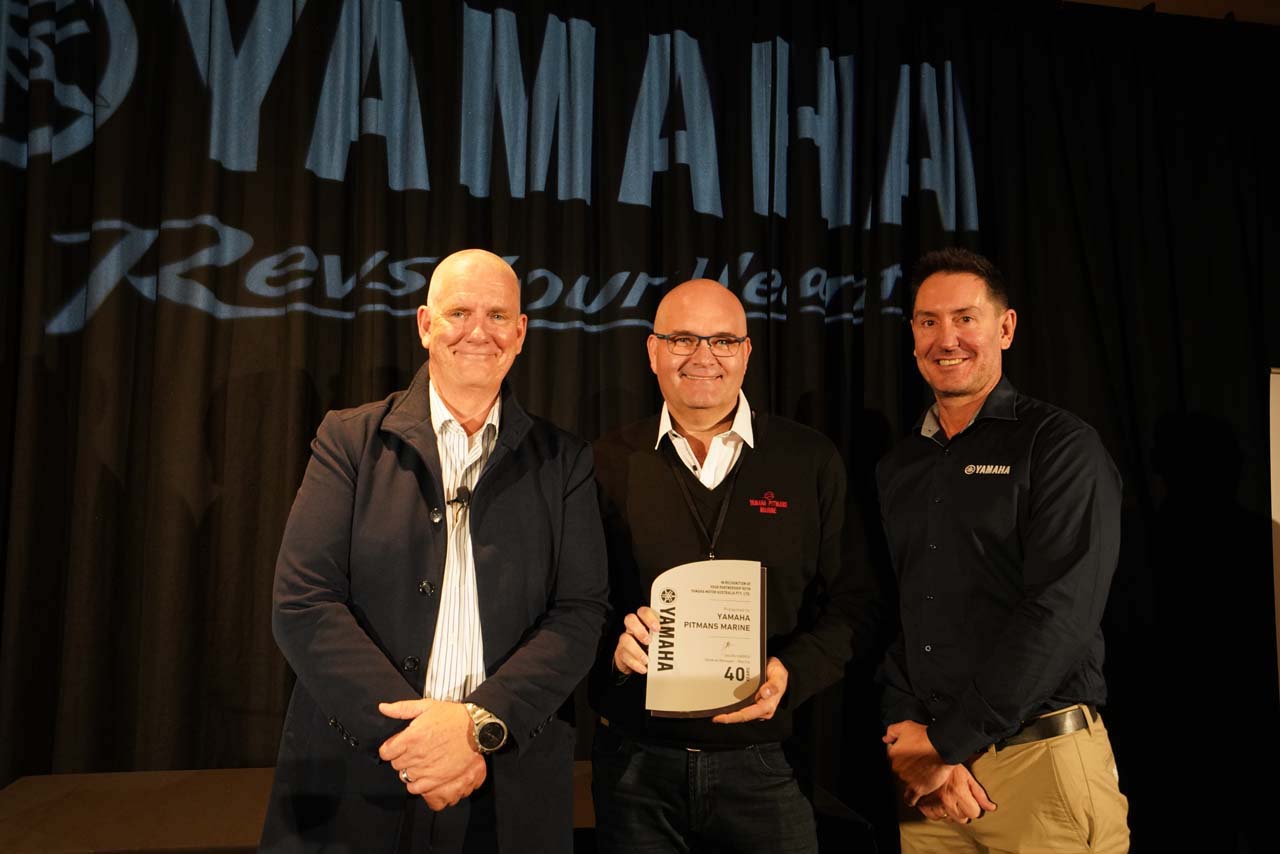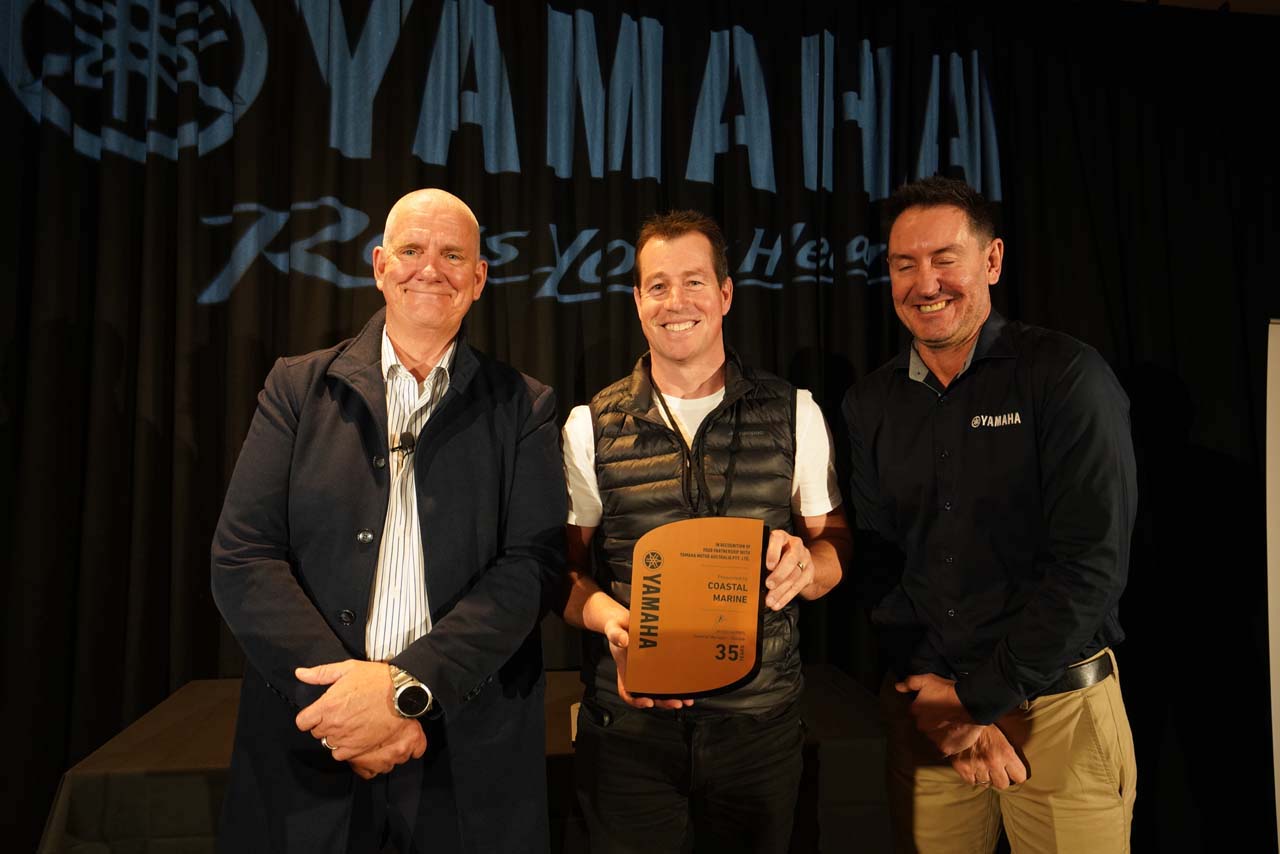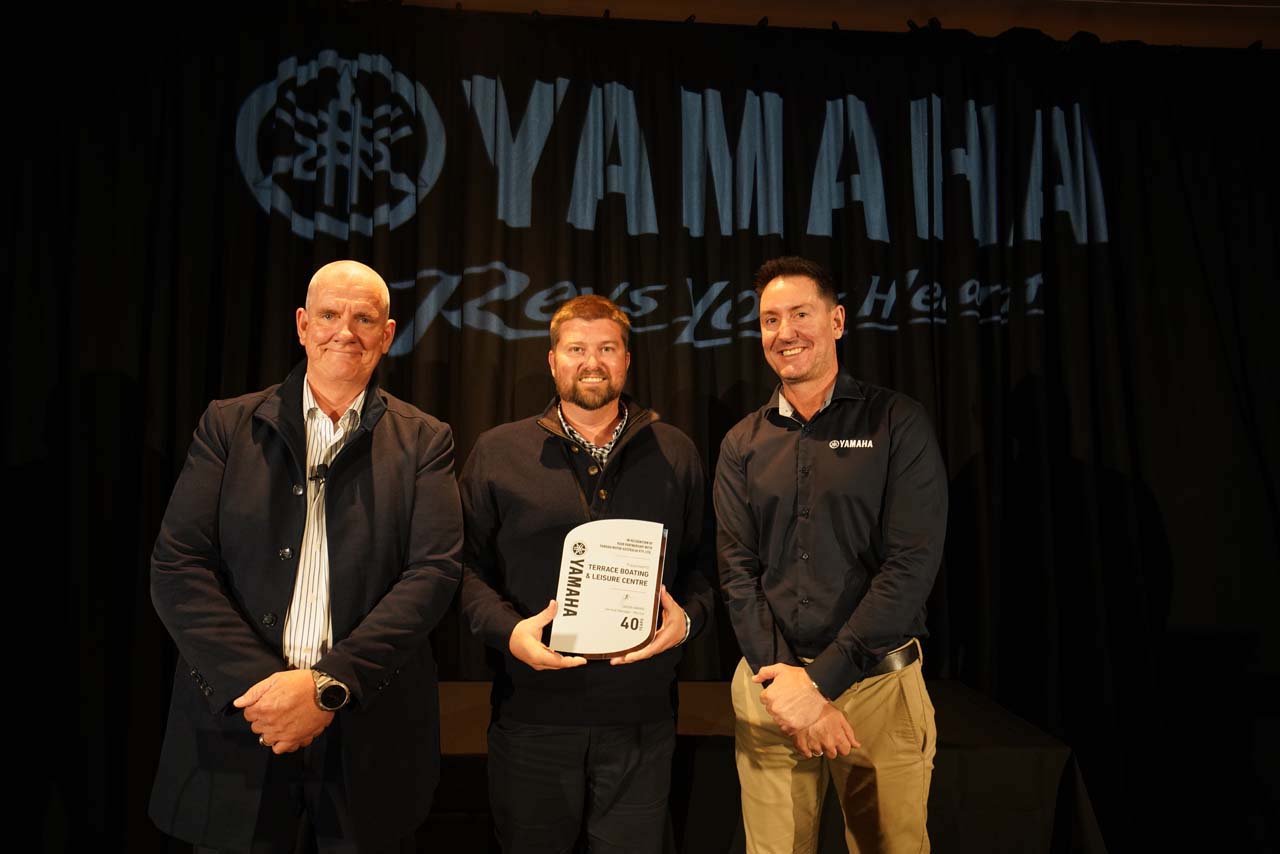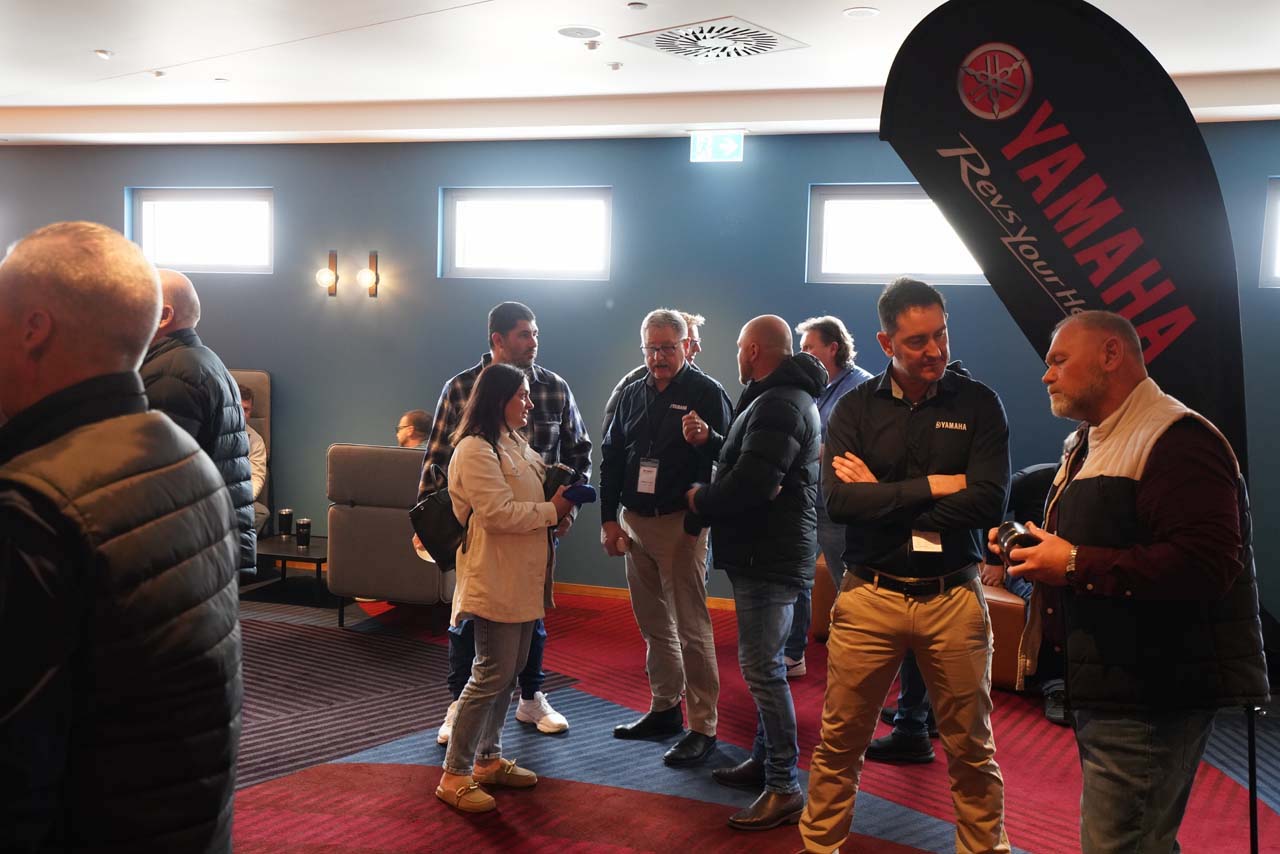 For more information visit www.yamaha-motor.com.au