A rising tide lifts all boats; Floatspace provides automation to its supply side, resulting in win win
Floatspace has announced the launch of its proprietary software "Boatbooked " to its boat operators enabling them to take advantage of its industry leading tech.
Floatspace is Australia's leading online platform that enables people to easily book a boat for any event on the water. Powered by its proprietary technology "Boatbooked " streamlines the customer journey from initial inquiry to boarding the boat, with real-time availability, live pricing, and automations creating a seamless experience for both customers and boat owners.
From humble beginnings in 2018, Founder, Hugh Treseder has grown the business from startup to a multi-million dollar enterprise that's captured the attention of key investors Tim Fung, Founder and CEO of Airtasker and Mike Ford, Advisor and Founder of ASX listed SiteMinder (SDR) to name a few.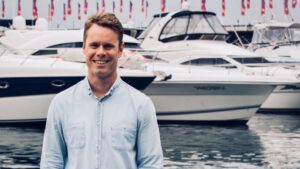 The company has weathered the storms of covid and economic downturns to come out in top spot, having replaced staff with automation and developed a solution for their boat owners that generate a doubling of customer conversion.
"We're a two sided marketplace, and our boat owners are equally as valuable as our customers. Our tech has been built by the best in class and I'm thrilled to be able to offer it to boat owners now. The automation is second to none and enables boat owners operating their own sites to increase conversion of enquiries while saving costs on labour. To sit with owners and see the look when we demo is priceless, it makes it all worthwhile " says Treseder.
The company has driven a full scale automation and efficiency effort since facing the turmoil of the downturn and put all efforts into scalable tech and consistent profitability. "It's incredibly rewarding to see technology take on such an impressive substitution and had we not had the talent available, we'd have been in some pain, however having attracted top talent from the likes of Tripadvisor and Viator, we have delivered the absolute best" says Treseder
Since officially launching in 2020, Floatspace has become a household name for many Aussies looking to hire a boat. Today, five years on Floatspace has over 50,000 customers and is set to process million dollar months in Australia on a consistent basis. Customers receive a fully automated quote, real time availability and live pricing with all variables, enabling quick and effective bookings. From the moment you enquire to a fully personalised quote ready to book and pay, it's 60 seconds. Floatspace now wants their boat owners to leverage the same speed and efficiencies having already taken a select few boats through the process in Sydney and Queensland.
"Boat operators have their own sites and take direct bookings, yet this can take them away from other critical tasks, so it makes sense to share the tech and allow them to scale with us" says Treseder
Interest in Floatspace continues to increase with initial enquiries from Australian and International players in complimentary verticals.
In 2024, the business plans to further develop its technology and platform capability, activate new revenue streams and scale its product and marketing operations in the Australian and overseas markets.