In the world of sports and outdoor enthusiasts, BZ Optics had long been a name synonymous with cutting-edge eyewear technology. However, in 2023, the brand found itself sailing into uncharted waters, quite literally, as they received news that their groundbreaking bifocal photochromic sunglasses had been shortlisted for the prestigious British Yachting Awards' "Clothing Innovation of the Year" category.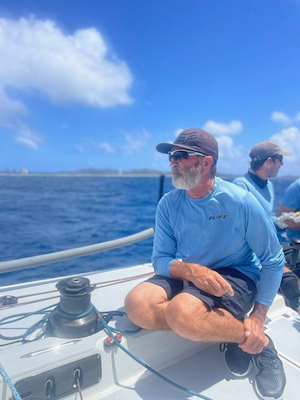 BZ Optics was not just any eyewear brand. They were pioneers in the realm of Photochromic (Transitions) sports sunglasses, specializing in lenses that adapted to UV radiation. These innovative lenses remained crystal clear in pre-dawn or low light conditions, while they darkened seamlessly as the sun and UV rays intensified, ensuring optimal vision for athletes and outdoor enthusiasts.
The journey of BZ Optics began when Scott Birdsall and a fellow visionary Kevin Barr set out to develop photochromic lenses with readers for the cycling and motorcycle industries. As their range expanded, they found themselves venturing into the domains of marine, sailing, fishing, and general outdoor activities.
Their commitment to innovation soon led them to offer a range of lenses, including Photochromic (clear transitions to grey), HD Photochromic (light copper transitions to dark brown), and Polarised amber lenses, all with or without bifocal readers in their base.
However, what truly set BZ Optics apart from the competition was the announcement of a "World First" at the METS trade show in Amsterdam – Polarized Photochromic lenses with built-in bifocal readers, designed specifically for the marine industry. These groundbreaking lenses were available in two frame sizes to cater to a diverse range of consumers, making waves in the eyewear industry.
The accolade of being shortlisted for the British Yachting Awards was met with great enthusiasm by the BZ Optics team. The British Yachting Awards, organised by Sailing Today with Yachts & Yachting, is a prestigious event that celebrated the finest in boats, equipment, sailors, achievements, destinations, and events from the past year, covering both the racing and cruising worlds.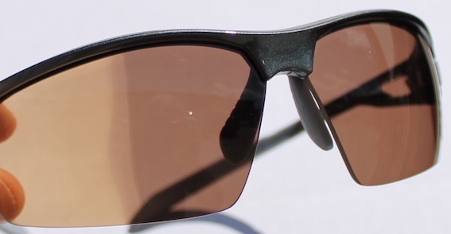 The winners are to be revealed during a champagne reception on Monday, 27th November, at the esteemed Royal Thames Yacht Club headquarters in Knightsbridge, London. An invitation was extended to the BZ Optics team and their colleagues, inviting them to this remarkable event.
Voting had already begun and was set to remain open until midnight on 12th November. With a field of high-caliber nominees, the competition is fierce. The BZ Optics team was gearing up for the race to victory and urged their followers and fans to cast their votes HERE in support of this Aussie company.
As the British Yachting Awards draw closer, the world awaited the unveiling of the "Clothing Innovation of the Year" winner. For BZ Optics, it was not just an award; it was a testament to their unwavering commitment to pushing the boundaries of eyewear innovation and setting sail into the future of sports and outdoor eyewear.
For more information on BZ Optics visit their website HERE