Performance Cruising Yachts have shared the news that the Elan Impression 43 has been nominated for the prestigious "Cruising Yacht of the Year" at the British Yachting Awards 2023, a significant event in the yachting calendar hosted by Sailing Today and Yachts & Yachting.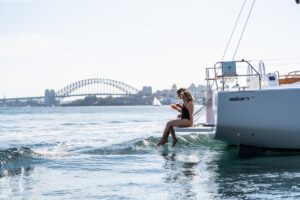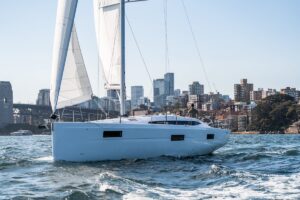 This nomination represents more than just an accolade; it's a recognition of a new era in family-friendly cruising.
The Elan Impression 43, ingeniously designed by Humphreys Yacht Design and styled by the renowned Pininfarina, is a testament to innovative nautical engineering. It's crafted with an emphasis on comfort and ease of handling, perfect for families and friends seeking memorable experiences on the water. Beyond its luxurious and spacious layout, the yacht offers an impressive combination of agility and speed, setting a new benchmark in its class for leisure and performance.
Designed in partnership with Humphreys Yacht Design, as well as Pininfarina, the Elan Impression 43 elegantly fuses functionality with comfort and modern design with sailing ergonomics. It showcases a semi-deck-saloon, allowing an abundance of natural light and spacious interiors. A balanced sail plan and modern hull geometry provide unparalleled stability and safety.