New Premium Steering Wheel delivers right-priced quality
Published on: 27th Jan, 2022
Schmitt & Ongaro Marine's new model PU50 steering wheel is a premium-quality addition to the helm of any runabout, pontoon, centre console or watersport boat. Its multiple trim options easily enable OEMs to match both the styling of their model and desired price point. Select aftermarket versions also afford stylish upgrades for boat owners.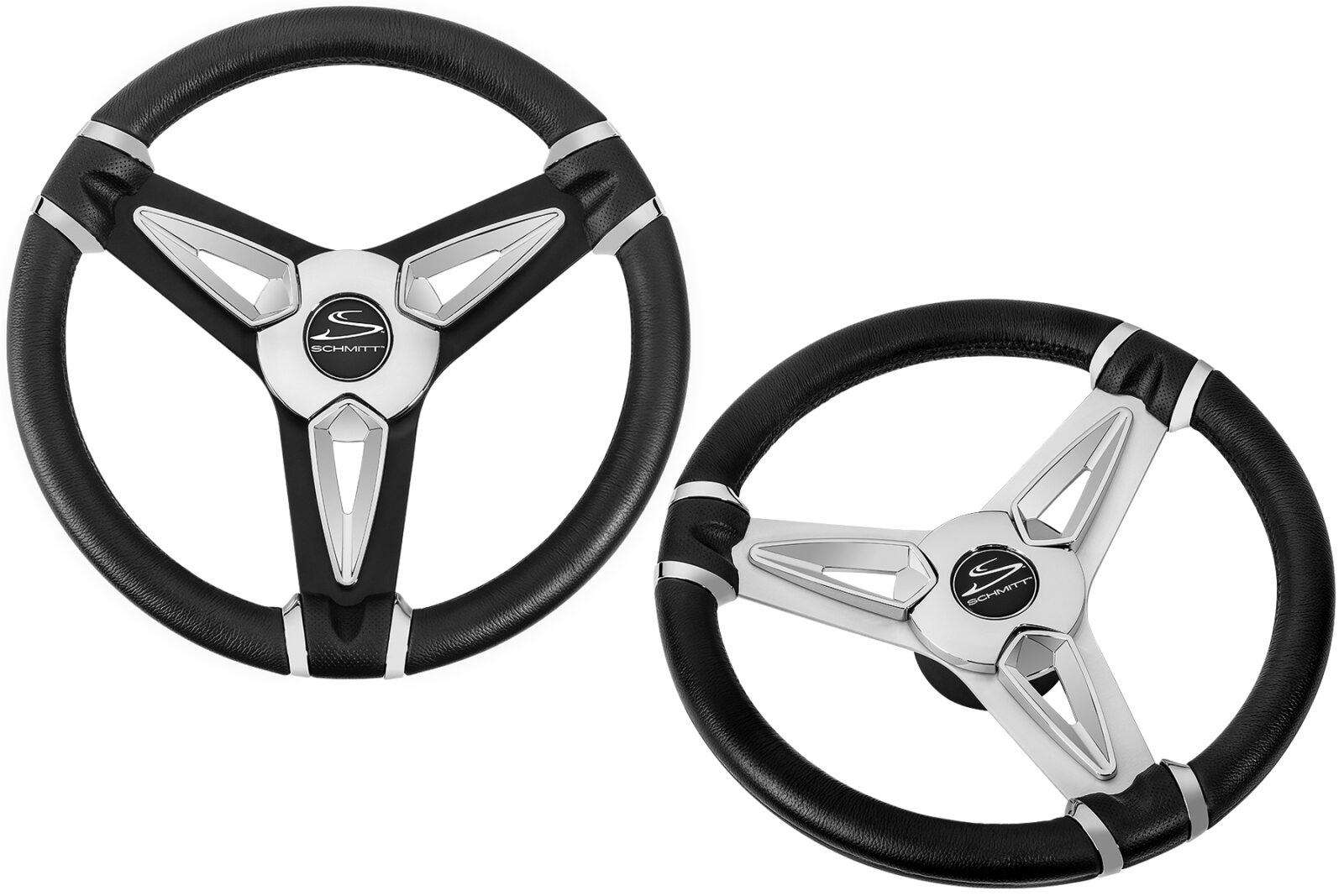 Ruggedly built for use in fresh or saltwater, the three spokes of the 35.5cm dia. PU50 wheel are offered in a satin brushed or matte black anodized aluminium finish. The all-weather black polyurethane grip has the look and feel of genuine leather, and delivers a solid, quality hand feel. Chromed trim sections provide a soft transition between the wheel and spokes for all-day comfort.
For OEMs wanting a unique custom wheel, the PU50 delivers. Schmitt & Ongaro offers a wide range of decorative trim piece options and centre caps—including branded with the boatbuilder's logo. It meets all ABYC and NMMA standards and is backed by a three-year warranty.
The Schmitt & Ongaro Marine PU50 steering wheel comes with a standard 19mm tapered hub. A diecast aluminium hub is available.
In Australia, Schmitt & Ongaro can be purchased from BLA and Sam Allen Wholesale.   In New Zealand they can be purchased from Batavian Rubber International.