Australian Sailing has welcomed tonight's announcement by the International Olympic Committee that Brisbane will host the 2032 Summer Olympic Games.
The Olympics will return to Australia for the first time since Sydney 2000, where tens of thousands of sailing fans lined the foreshore to celebrate two Australian sailing gold medals.
Australian Sailing President Daniel Belcher shared the excitement of the sailing community at the announcement. "This is a landmark moment in Australian sporting history," said Belcher. "We are incredibly thankful to the work done by the bid team at the Australian Olympic Committee, and the support shown for the bid by the State and Federal Governments.
"The kids on the beaches and boat ramps of sailing clubs all around Australia now have something truly special to aspire to – representing Australia at a home Olympic Games in eleven years' time."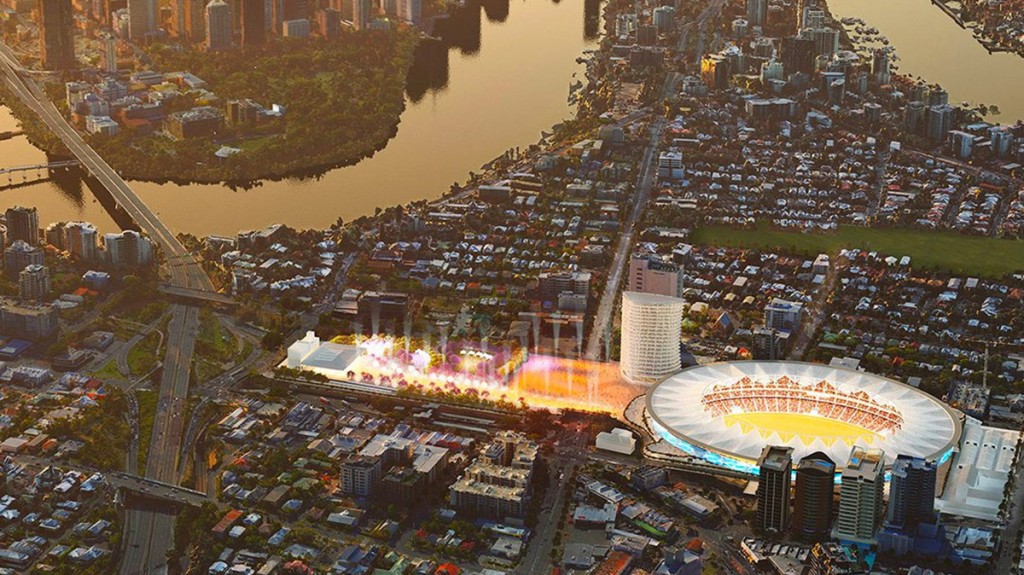 Brisbane 2032 Bid Masterplan CREDIT AAP
Australia has a proud history of success in Olympic sailing, and south-east Queensland has provided its share of Olympic heroes in that time. 2012 Olympic Champion and 2016 silver medallist in the Men's 470 class, Mat Belcher, grew up there and still calls Palm Beach on the Gold Coast home.
Queensland clubs will be well represented at the Tokyo 2020 Olympics, with Mat and his crew Will Ryan, Jake Lilley in the Finn, Mara Stransky in the Laser Radial and Jaime Ryan in the 49erFX all members of clubs in the Sunshine State.
The modern-day stars will provide inspiration for the next generation of sailing champions, such as 9-year-old Stella Willey. Stella sails her Optimist at Royal Queensland Yacht Squadron and now hopes to emulate the feats of some of her female sailing heroes on home waters in 2032.
"I think it is going to be great, because having the Olympics in Brisbane will show a lot of other young sailors like me what their potential can be," said Stella.
"My sailing heroes are people like my coaches Annie Eastgate and Kate Baisden and I can't wait to see Mara Stransky compete in the Laser Radial in Tokyo."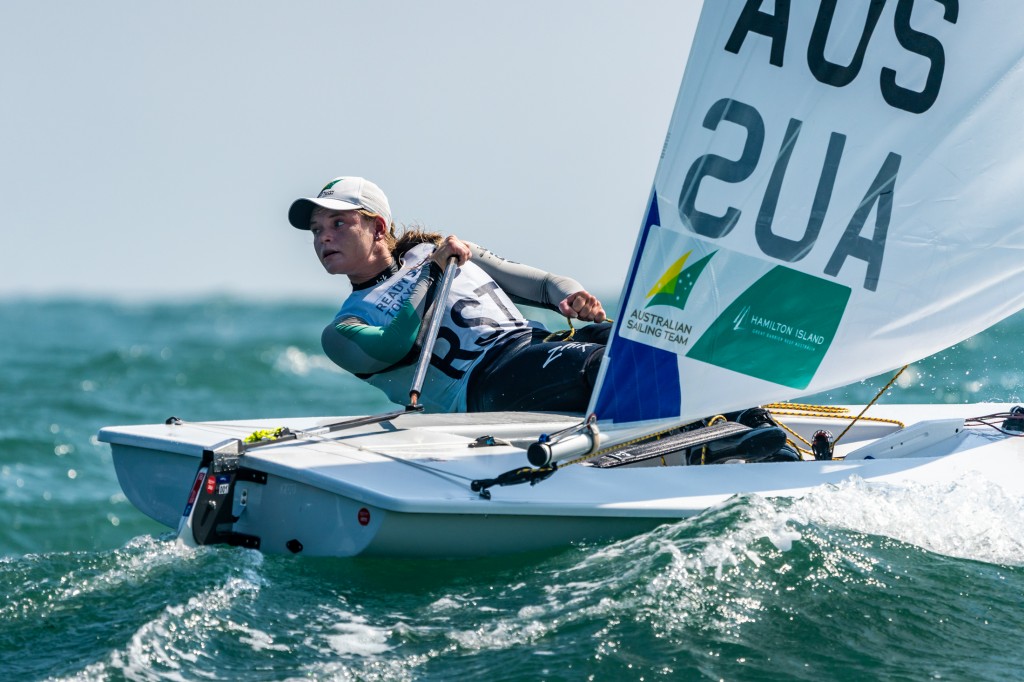 Mara Stransky CREDIT Beau Outteridge
Australia is expected to attract several class World Championships to Brisbane in advance of the home Games, providing opportunities for young sailors and local clubs to enjoy the benefits of hosting the Olympics.
"Having the Olympics return to Australia will provide benefits for the millions of Australians who get out and are active every day," continued Belcher. "We look forward to working with our clubs to ensure the 2032 Games will have a lasting legacy for our sport in Australia."
The announcement comes just two days before the Opening Ceremony of the Tokyo 2020 Olympics. Australia has qualified eight boats for the event, with the first races set to commence on Sunday 25 July. The best way to follow the team is via the 7plus app and the Australian Sailing Team social media accounts using the #GoAusSailors hashtag.