Four-time America's Cup winner and America's Cup Hall of Fame inductee Grant Simmer OAM has been appointed to the Board of Australian Sailing for a term of two years.
The vacancy on the Board was created with Alex Baumann's resignation as an Appointed Director upon his appointment as CEO of Swimming Australia.
"We are delighted to have someone of Grant's experience joining our Board," said Australian Sailing President Daniel Belcher.
"Grant brings a huge depth of knowledge and experience across the high performance and commercial sides of our sport. He will fill a newly-created void in that space with Alex's departure, and obviously has a deep understanding of the Australian sailing landscape."
Simmer has a mechanical engineering degree and, after beginning sailing in Manly Juniors at the Avalon Sailing Club in NSW, went on to become one of Australia's most accomplished America's Cup competitors.
"I am honoured to be appointed to the Board of the Australia Sailing," said Simmer on his appointment.
"I previously served on this Board in the late 90's and since then have been working overseas for various Americas Cup teams. I look forward to working with the board and all the team at Australian Sailing to contribute wherever I can to support the continued growth and development of our sport in Australia."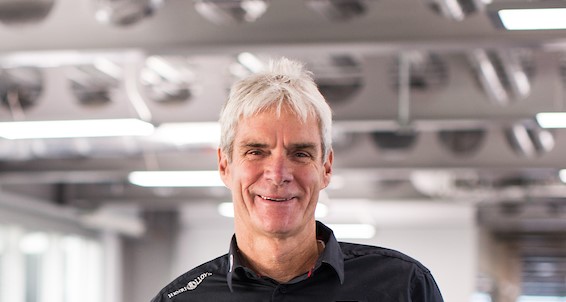 Simmer was co-owner of North Sails Australia for 17 years until 2000 and has a deep understanding of local and international commercial sailing trends.
He has competed in 11 America's Cup cycles as crew or team leadership for four wins, including his role as Navigator on Australia II's historic victory in 1983. He helped design the winning 2003 and 2007 boats for Alinghi before joining Oracle Racing for the 2013 and 2017 where he added another victory.
Simmer joined Ben Ainslie Racing in 2017 and was CEO of INEOS Team UK through to the completion of the last Americas Cup in Auckland.
Along with the other America's Cup winning crew from 1983, Grant was inducted into the Australian Sailing Hall of Fame in its inaugural year.
Grant previously served on the Australian Yachting Federation board, finishing that stint in the year 2000. Before joining the AYF Board Grant led the Australian Offshore Group which looked out for the interests of offshore sailing and influenced the formation of the AYF's Offshore Committee.