50 years young, Stacer celebrates only the beginning of its successes, launching into the market with its latest campaign honoring a golden history of the brand name.
From 1971 to today, it's said that Stacer has quickly established itself as one of the fondest and most recognised names in the boating industry, becoming a major part of many families lives in Australia and beyond.
"Acquired by Telwater in 1999, Stacer has completely boomed. With a rich history already established in the market, we took the brand to another level by introducing specialty craftsmanship techniques into the designs including stretch-forming to mold the hull in shapes similar to that of fibreglass to deliver an industry-best ride experience," Sam Heyes, Telwater General Manager said.
What started off as a small factory based in Victoria, founded by Ernie Stadler and Horst Cerncic who combined their surnames to cultivate Stacer Alloy Craft Pty Ltd, has now flourished into a fully comprehensive aluminium boat brand with over 90 models under its belt.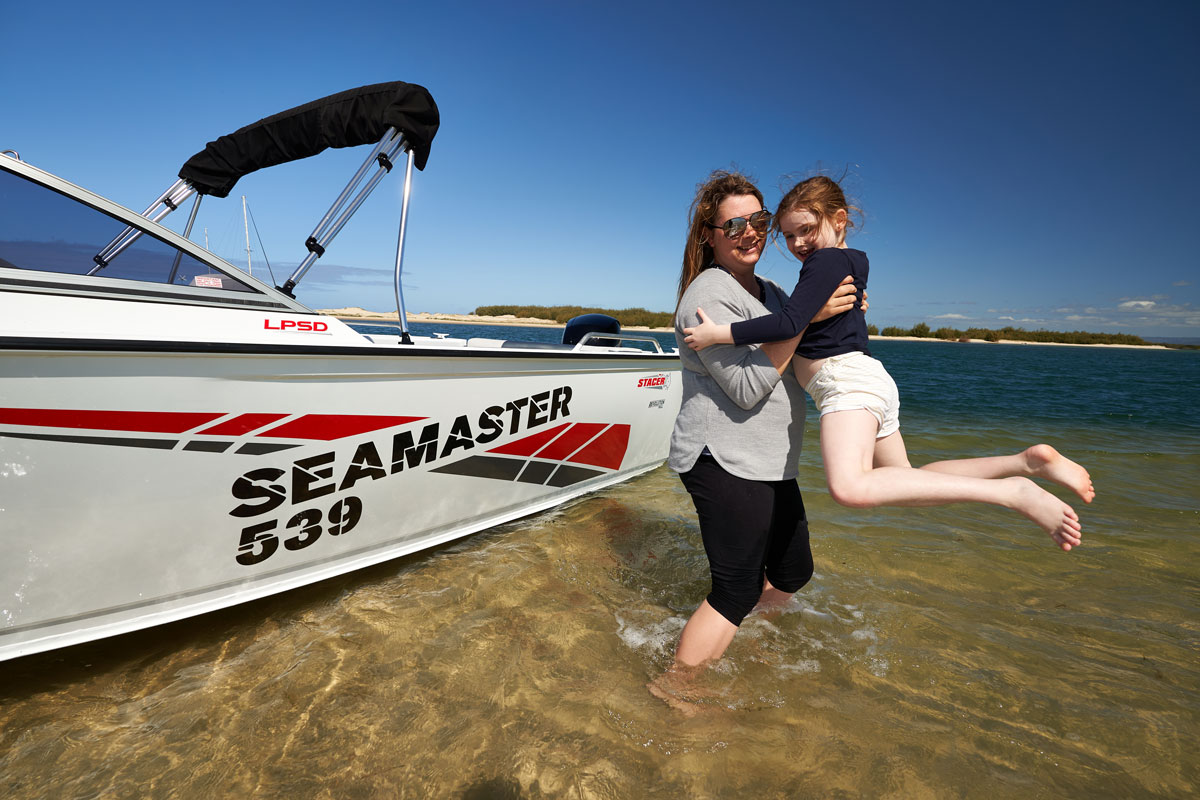 Offering an impressive lineup of models specifically built to meet the needs of every boatie with a diverse range of tinnies, barra-fishing styled boats, runabouts, bow riders and offshore plate boats, Stacer is a one-stop super shop for unlimited boating adventures.
Stacer has been delivering a lifetime of unforgettable memories to a devoted community of Stacer owners, thanks to a rich history of committed dealers.
Pat and Dennis McKeegan, owners of one of the first and longest trading Stacer dealerships which operated from 1977 until their retirement in 2018, have seen the brand flourish into the force it is today firsthand.
"Stacer has come a long way from being a basic tinnie to a fully integrated Boat Motor Trailer package", Pat McKeegan said. "The success of the brand is the quality control and pride of workmanship of factory personnel."
Now manufactured out of the Coomera, Queensland based factory, over 300 staff members put their hands to work to craft the full fleet of Stacer boats.
Thanks to a specialised team of Research and Development professionals, Stacer continues to reinvent the wheel of boating by delivering revolutionary designs including the Revolution Hull, whilst maintaining a solid reputation for quality, strength, longevity and reliability.
"At Stacer, we are committed to upholding industry best standards, and this is where our Research and Development team come in, by constantly evaluating our models and integrating new technologies we can continue to raise the bar,"
"Our Marketing and Sales team also passionately seek feedback from dealerships and customers to ensure our models continue to meet customer expectation and demand."
Boasting a network of some of the best dealerships across the country, with a portfolio of over 50 dealers who bestow widespread industry knowledge to make both new and experienced boaties buying experience a breeze, there is a passionate Stacer expert at the fingertips of every Australian.
"One of the best experiences is seeing a repeat customer now on their 3rd or even 4th Stacer that they have purchased from us," Bill Hull, Northside Marine Sales Manager said.
"At every touch point it is easy to do business… from the quality of boats to easiness of the sale process and then through to the enjoyable day when customers are taking delivery of their new Stacer."
Owned and operated by global leader in the world of powersports, BRP, 50 years is only just the beginning of what's to come.