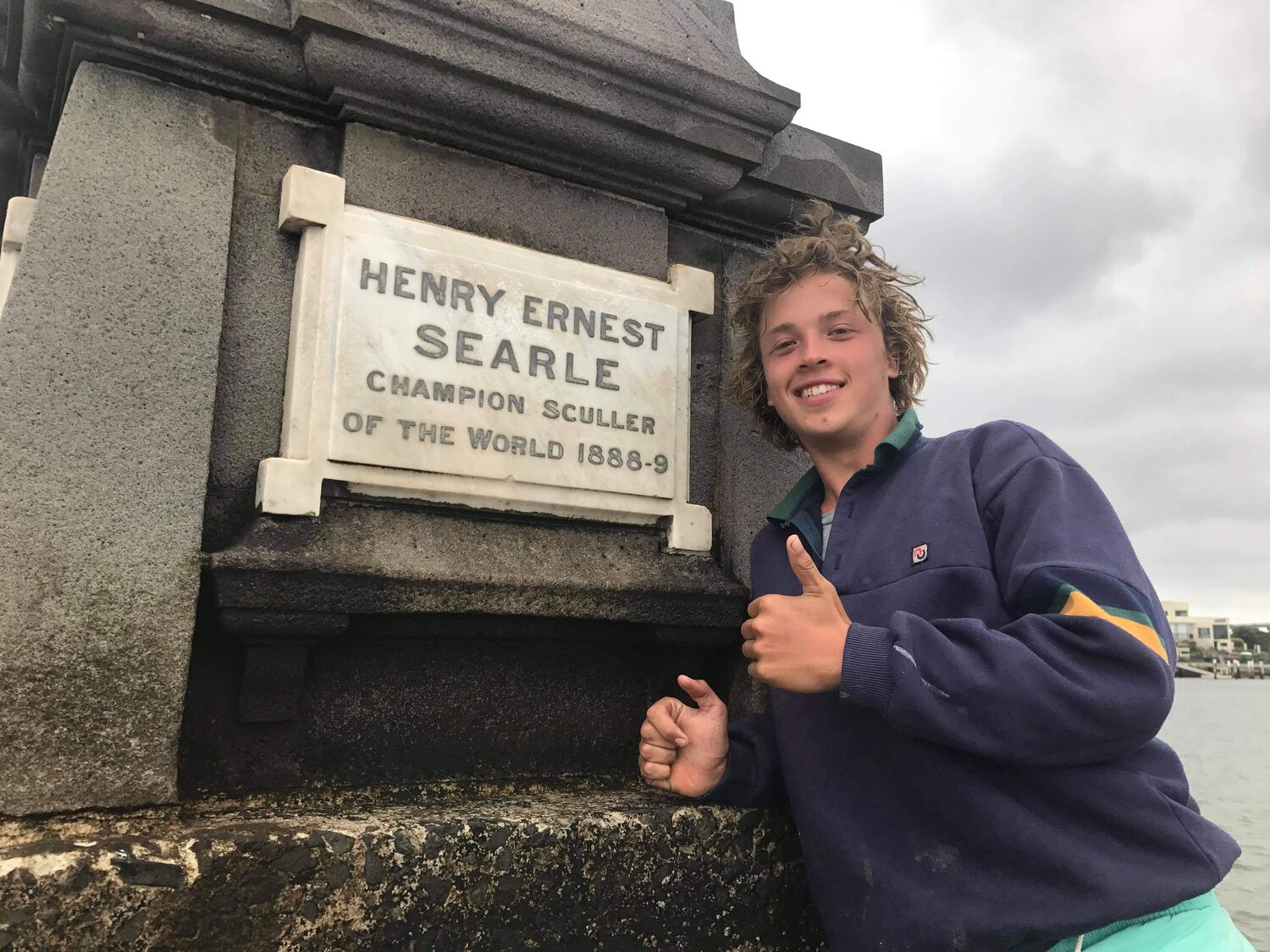 In 2022 Tom Robinson aims to become the youngest person ever to row solo across the Pacific Ocean. The journey will cover over 8,000 nautical miles, from Peru to Australia.
Tom will spend up to 9 months at sea in a vessel he has designed and built by hand. Tom hopes to make landfall along the way to resupply and explore the cultures of the Pacific.
Yesterday, he wrote a message to his extended network.
Dear Sponsors, Supporters, Family and Friends,

It's about time I shared some information regarding the Journey.

Firstly, please forgive my lack of communication up to this point. The months between launching Maiwar and the writing of this letter have been an eclectic mix of training, sea-trialing, modifying, blogging, fund raising, procuring and planning. There's never a shortage of things to do when aspiring to row an ocean!

While all this has been going on the most pressing matter, shipping the boat to Peru, has been a long winded and challenging process.

As some of you are aware, the worldwide shipping industry is currently riding out a severe storm. Over the past 18 months the barometer has been falling as we have seen: on-and-off lockdowns, quarantines, container shortages and an Evergiven calamity.

"You couldn't pick a worse time to try and get a rowing boat to Peru" was what I kept hearing, but persevere we must!

Dawn has broken and the seas are abating, I am now glad to announce that (with the great help of a particular sponsor) Maiwar will be leaving the Port of Brisbane in early January, meaning I will have a start date around mid-March.

Ideally I would have liked to get away earlier. However, especially during these times, one must be flexible. The later starting date puts in doubt my chances of getting across the vast Pacific before the start of the cyclone season, meaning that I may have to layover on an island for a few months, there are worse fates.

The next few weeks will be a busy time finalizing everything aboard Maiwar and stocking up on food and ancillaries for the journey.

Following Maiwar's departure from the country I will be committed to a couple of months of more intense training and tying up all loose ends to enable a safe departure. I have made contacts in Peru, including our embassy, yacht club, and other interested individuals. I am now confident of a warm welcome and safe departure from Callao, Peru.

As the months roll on, and my dream begins to become a reality, it's hard not to reflect on what has been, and what is yet to come. My Journey over the past 11 months has been an exciting time full of trials, tribulations and learning. 2022 will mark the beginning of a new chapter in my life, with more trials and tribulations than I have ever faced. What lies ahead of me is undoubtedly an epic feat, a world-record breaking feat of human endeavor, the enormity of which is still yet to hit me. But rest assured, as I'm rowing away from the lights of Callao the full force of what is yet to be will come over me, a moment I am very much looking forward to.

On that note I would like to sincerely thank every person who has received this letter, as each of you have played a part in this Journey. Some big, some small, some imperceivable. But it has led to this.
Yours sincerely, Tom Robinson
You can support Tom through his Go Fund me Page at https://www.gofundme.com/f/tomspacificjourney