Rebecca Whitlocke is a media and marketing expert based in France.   Covering many of the world's leading boat shows, she recently visited the Monaco Boat Show.  Her writings provide great advice for anyone who exhibits at boat shows.  This is her story.
Monaco Yacht Show 2021: The Week That Was – by Rebecca Whitlocke – Freelance writer for yachting, events & travel / Founder at Antibes Yachting
Thirty+ meetings, yacht visits and interviews.
82,730 steps, according to my trusty pedometer.
Far too many super-boosting juices, coffees, craft beers and glasses of bubbly. I remember eating a banana and unglamorously scoffing a €9 baguette at the corner of a quay so my rumbling stomach didn't interrupt my next press conference I raced to. Oh how I wished I had a spare minute to dash across the road to the Casino supermarket… 🙂
This is the reality of MYS.
After a tumultuous 18-months where our usual methods and channels for building commercial trust and relationships changed within the yachting industry, I wasn't sure what to expect of Monaco Yacht Show.
I could understand the pressure on show organisers: for the first time ever, they were reopening one of the leading superyacht events in the calendar after the pandemic wiped out last year's show. Apprehension rippled throughout the industry, but I had great confidence that everyone attending was 'ready for business' – this was confirmed after the show started when it panned out as serious FOMO (Fear Of Missing Out) seeing all the Monaco Yacht Show posts across social media.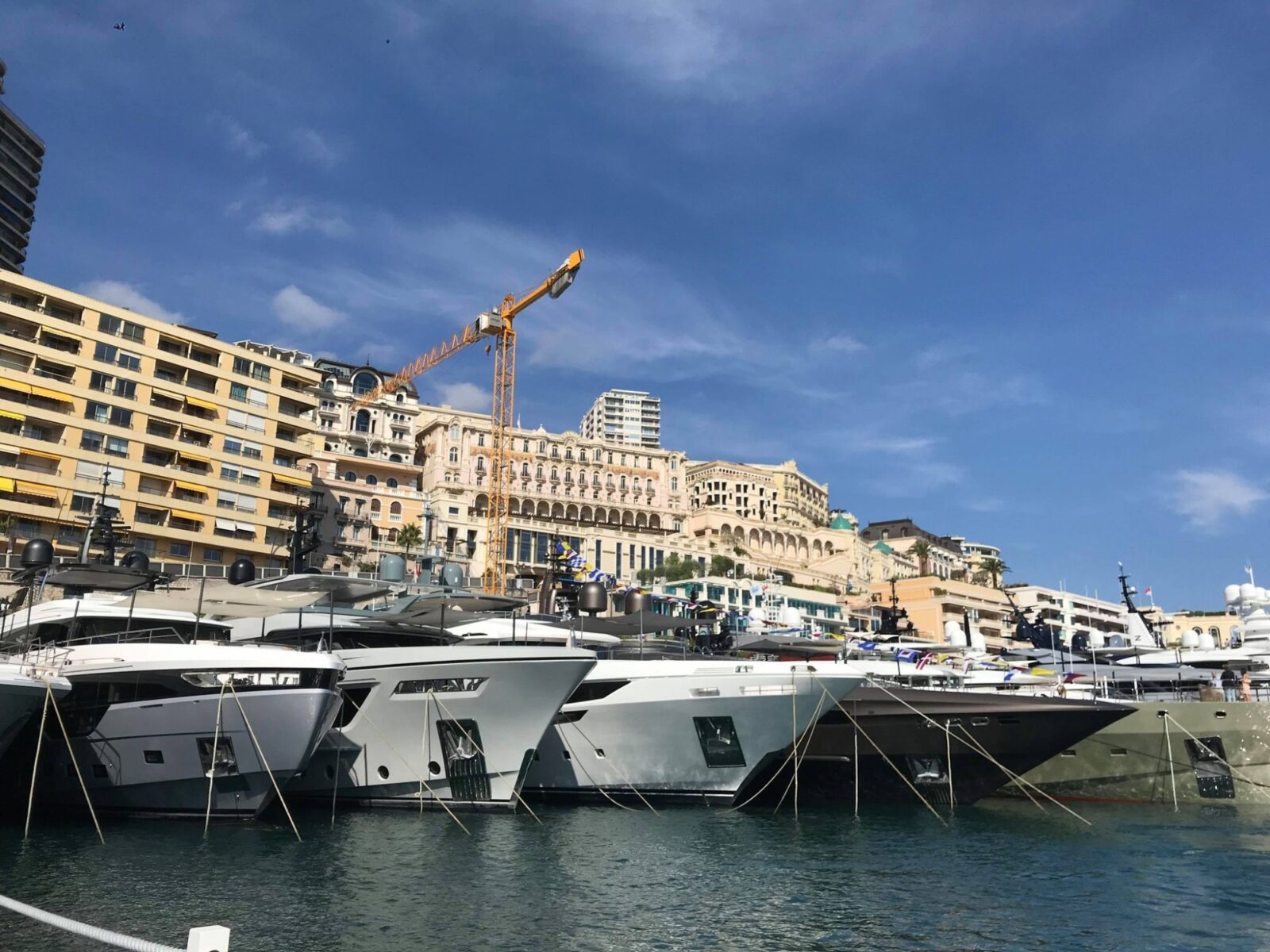 Ready For Business
Ready for business was an understatement, the new MYS format kicked off with Wednesday being dedicated to buyers and owners, aiming to encourage a VIP crowd to meet directly with brokers, yards and designers; feedback gathered from exhibitors was that interest and the quality of visitors was high.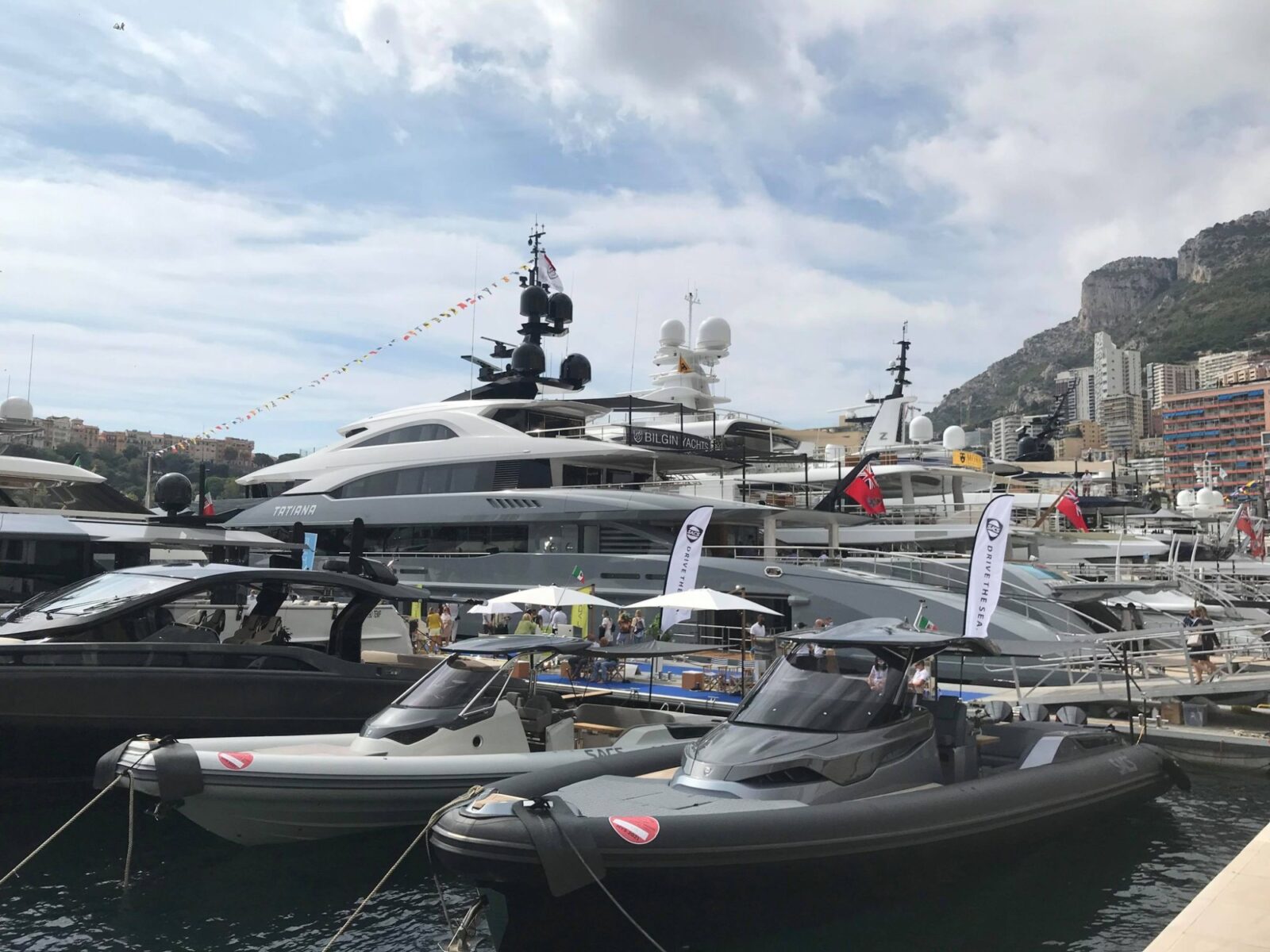 I'm sure more than one person spluttered into their rosé glass when MYS ticket pricing was announced. Ticket pricing this year was a big talking point, with the entry fee rising to €500 for a day pass.  Many of my clients attended for one or two days only, where in previous years they'd be there every day. It was more noticeable this year the volume of professionals who arrived earlier to conduct meetings in Nice or other locations, or they set up bases in restaurants outside the actual show. There were some professionals I spoke to outside the show perimeter who said they've now been priced out of attending all week.
It's a shame to hear this, because as much as the show aims to target B2C transactions and the end user, Monaco Yacht Show has always and continued to prove itself a generator for B2B business.  Stepping on board to buy or charter a superyacht is not exclusive to Monaco as both a destination and an event; we as an industry must stay mindful of the entire holistic experience of a yacht show, for both exhibitors and visitors which includes everything from travel expenses to exhibition stand costs.   And don't even get me started on the last train time leaving Monaco!
It's possible to invite new clients to discover the superyacht sector, whilst also serving the industry. After all, an order for a new build, the latest yacht toy, interior fittings or fresh technology has a flow-on effect across the supply chain – and this is why we need all sectors represented at the show.  Positively, there was a lot of cross-industry networking, potential leads gained just by randomly meeting someone on the way to a meeting (or in Stars 'n' Bars!) and everyone brought good energy after a hiatus since 2019's show.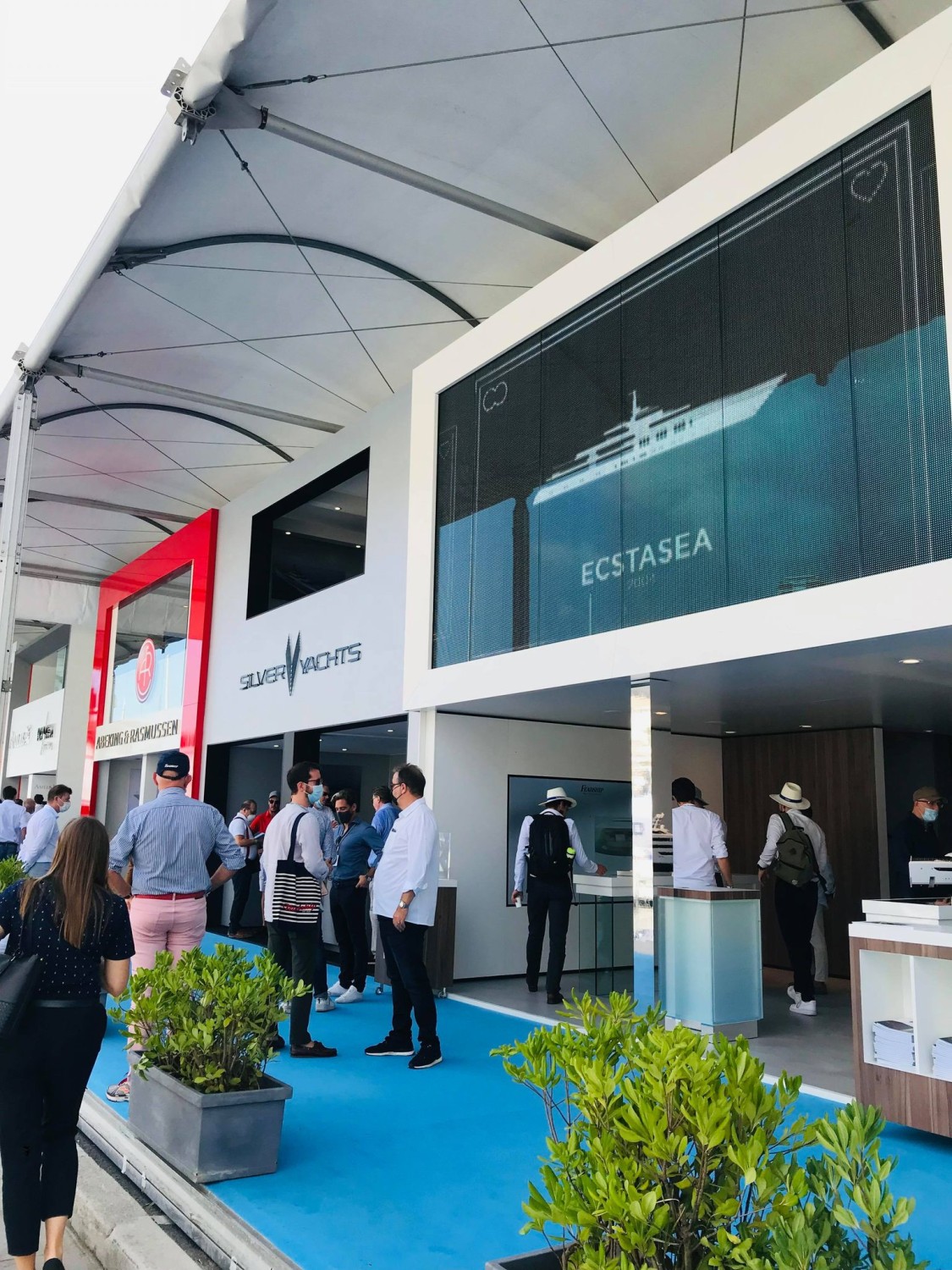 Kudos to the show organisers because the entry measures in place were seamless for MYS including a quick scan of badges at the various entrances and the issuing of a health bracelet for attendees to facilitate faster and efficient entry.
I teamed up with OnboardOnline, Yachting International Radio and a number of luxury media during the week to stay on the pulse with what happened at MYS, so stay tuned for those articles in the next few days where I cover yachts, industry and other hot topics.
For this specific write-up, I'll be focusing on practical tips for marketing, PR and brand awareness as it was evident at the show that there's more than one company that needs guidance with this.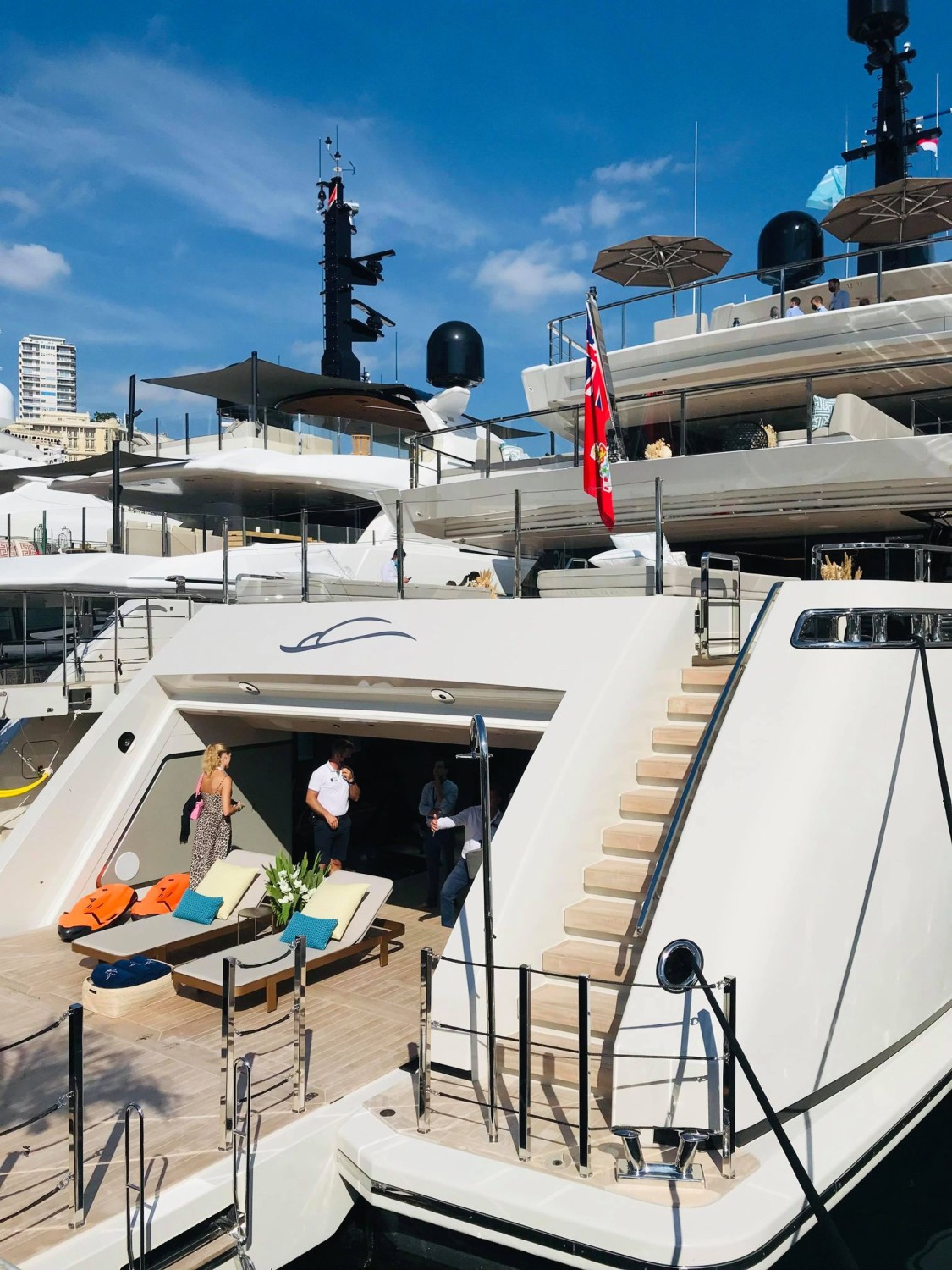 🔷  Shows: Helpful Tips for Marketing, PR & Brand Awareness
I've been publishing marketing tips on LinkedIn regularly for 3 years and have built a great community. I didn't realise the impact of sharing my knowledge until strangers stopped me to say hello at Monaco Yacht Show:
Business owners who told me that I inspired them out of their comfort zone to post their first video on social media.
Other marketers and writers who said they appreciate my openness with sharing content tips for the yachting industry.
People who told me they saved money on their train tickets for the week because they read my MYS Guide 😉
For those people, THANKS for your support, this write-up is for you.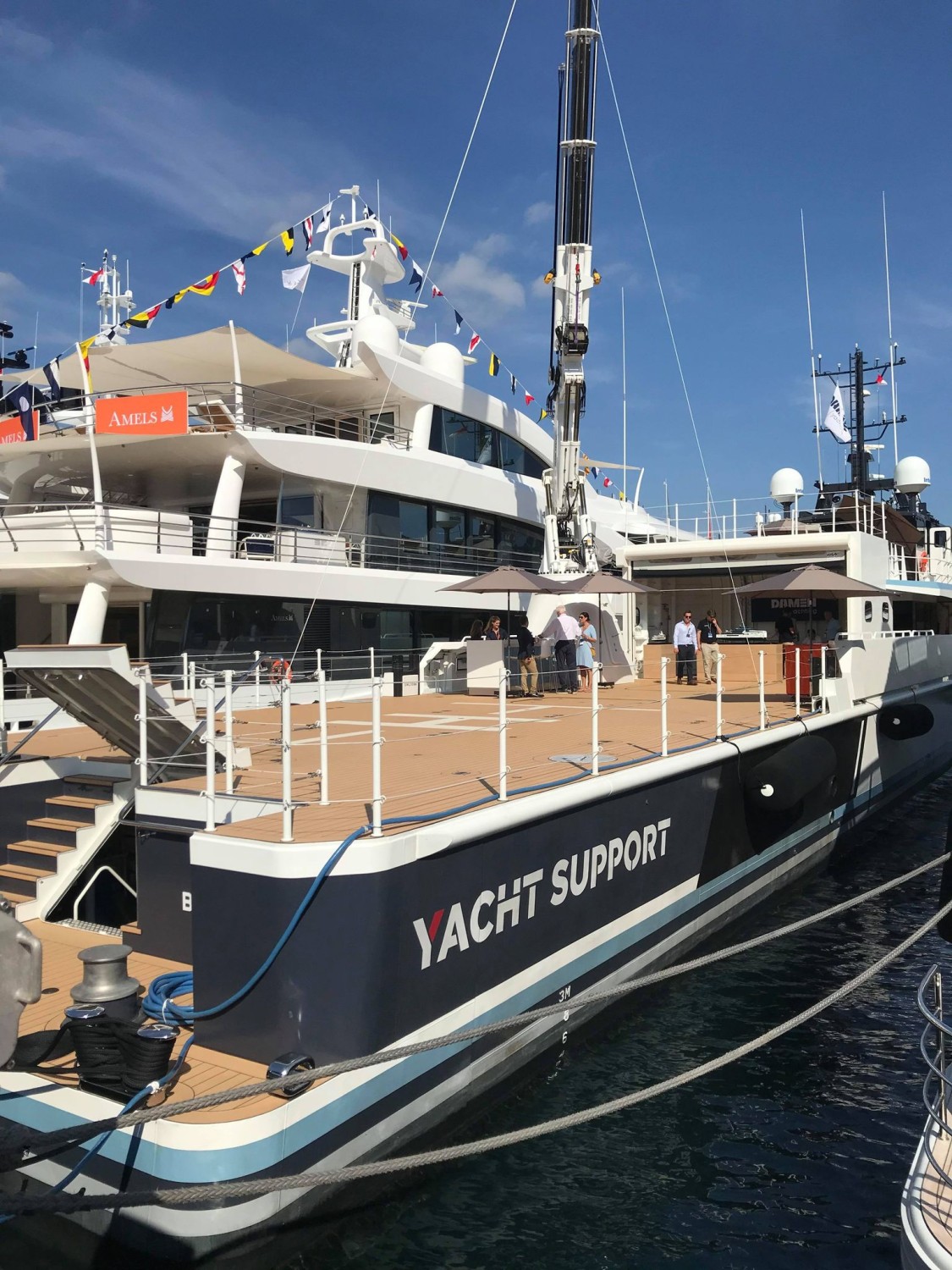 Many exhibitors started pushing out their marketing well in advance of the show, whereas a large percentage focused their efforts on short-term activity that capitalised on their attendance at the show. I myself was updating multiple social media accounts during MYS; it's a wise strategy to grab a percentage of online traffic while it's there and highly active.
Every yacht show, I receive press invitations after the show starts or one hour prior to an event. With a busy schedule of media events, meetings and interviews that are often planned months in advance, your chances of me showing up are slim to none. Why waste valuable time and effort by leaving your marketing activity to chance and ignoring your opportunity to generate PR by inviting writers, photographers and journalists?
Regardless of the size of your company/budget/employee numbers, you can implement a number of actions that can boost your marketing exposure, increase the visibility of your company online and/or build relevant business connections.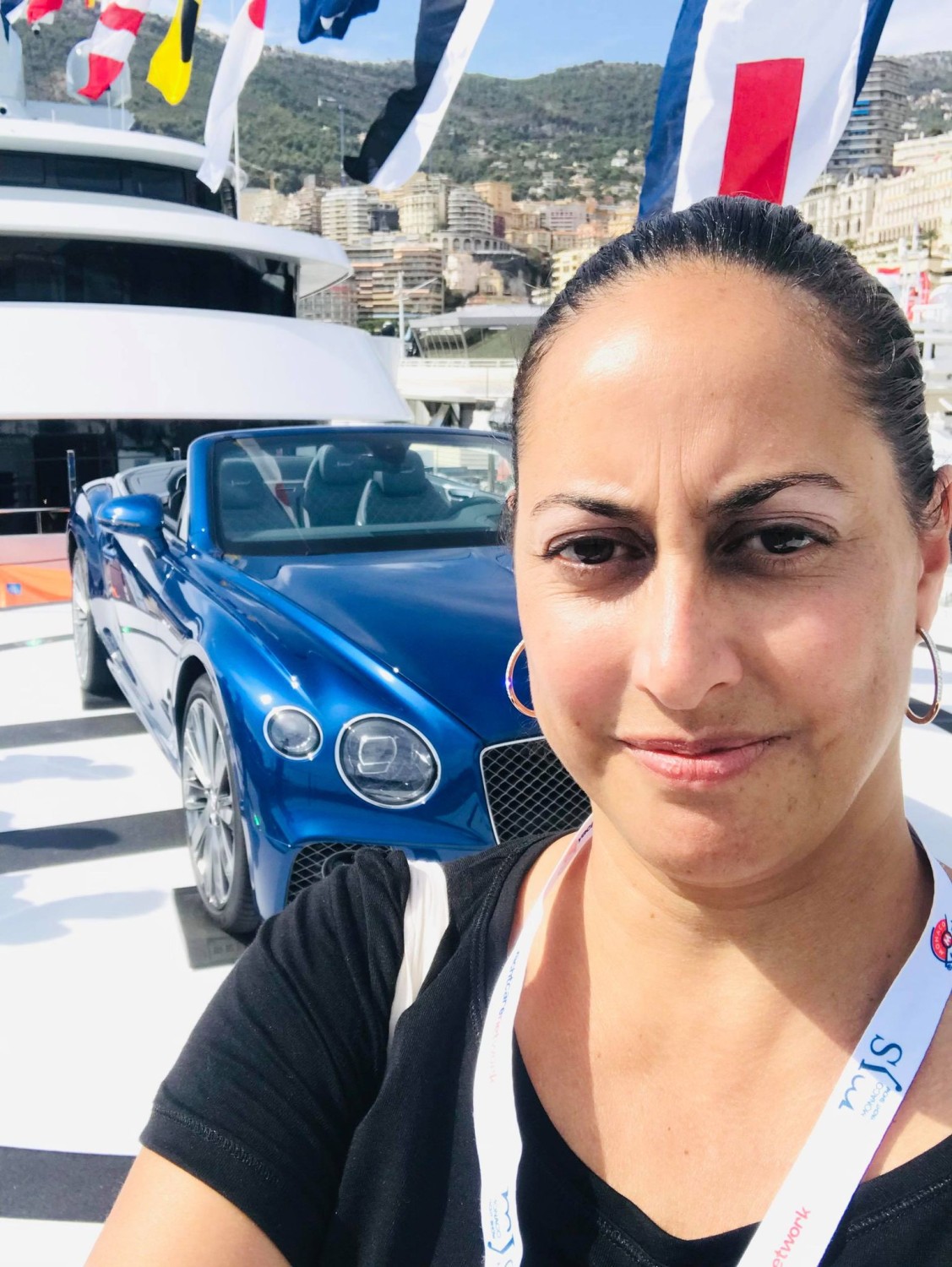 🔷  Preparation is key
The key aim of this article is to share my feedback from MYS and give free advice or practical tips leading up to future yacht shows that can be actioned by any company or individual attending.
I'm hoping you will find some inspiration, generate new ideas or clarify your objectives.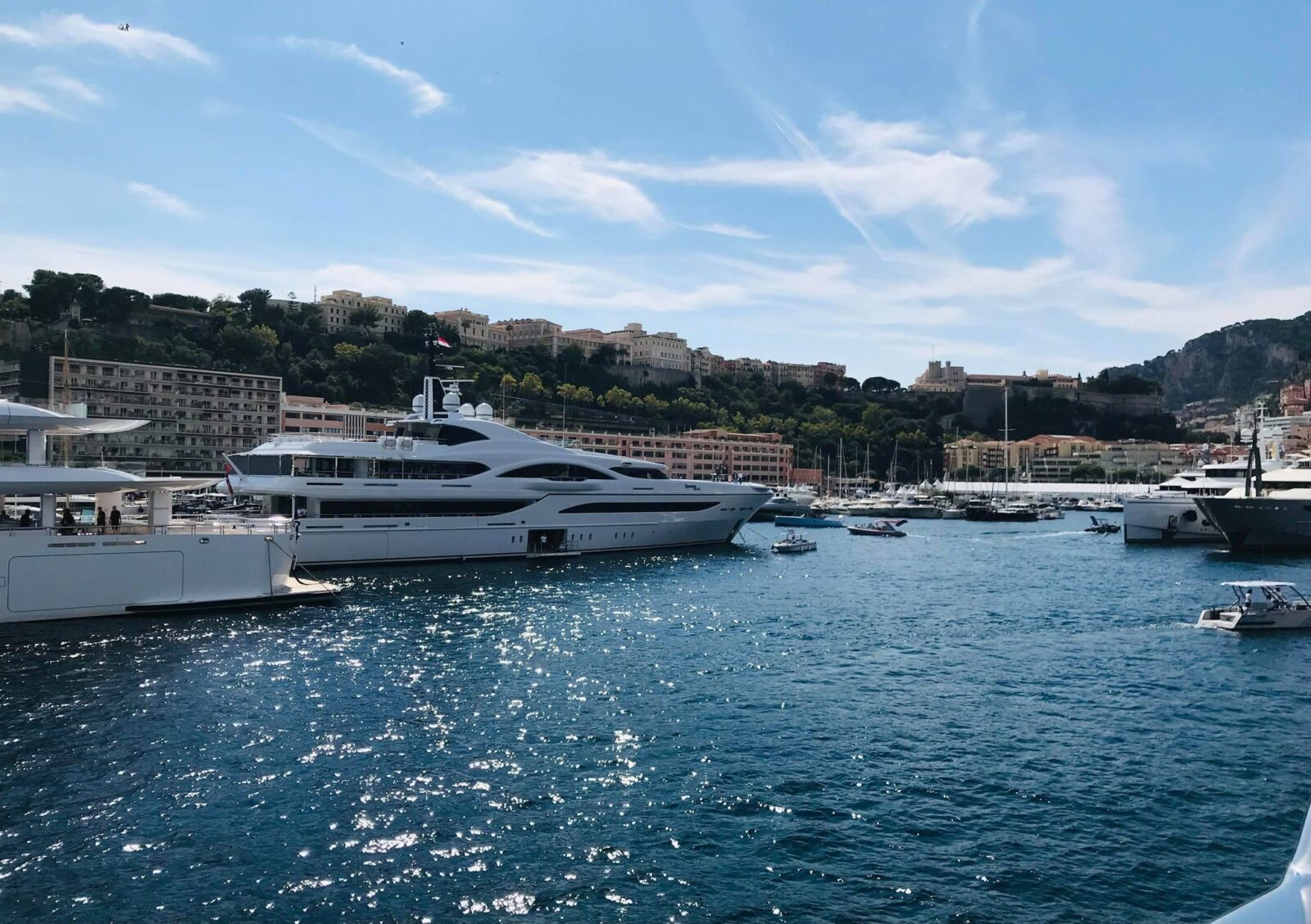 🔷  MARKETING TIPS for YACHT & BOAT SHOWS
I want to share a few suggestions that I hope will help you to create a better presence before, during or after a yacht show.
This story is focused on marketing tips for in-person yacht shows.
👉  Map the customer journey for your brand
Prospective clients can interact with your company 24/7 via multiple platforms and devices, therefore you should identify the touch points where customers come into contact with your brand – whether that is offline and/or online. By doing this, you can determine what they want, how they find your products/services (print brochure, Facebook page, organic search etc) and how you can deliver what they need to them.
As a minimum, create a hit list of 5-10 questions for better connection with clients: What questions might they ask at each step of the customer journey? What challenges do they already face and how can your business specifically solve that problem?
This is your chance to put yourself in their place, get feedback or speak to them directly to improve or adapt your offering.
👉  Provide clear information
Make it easy to understand key information in your social media posts or marketing material:
Your exhibition stand number with a show map
Contact details for salespeople, marketing etc…
Social media handles and relevant company hashtags (if any)
I'm happy to see more companies using QR codes to support their marketing.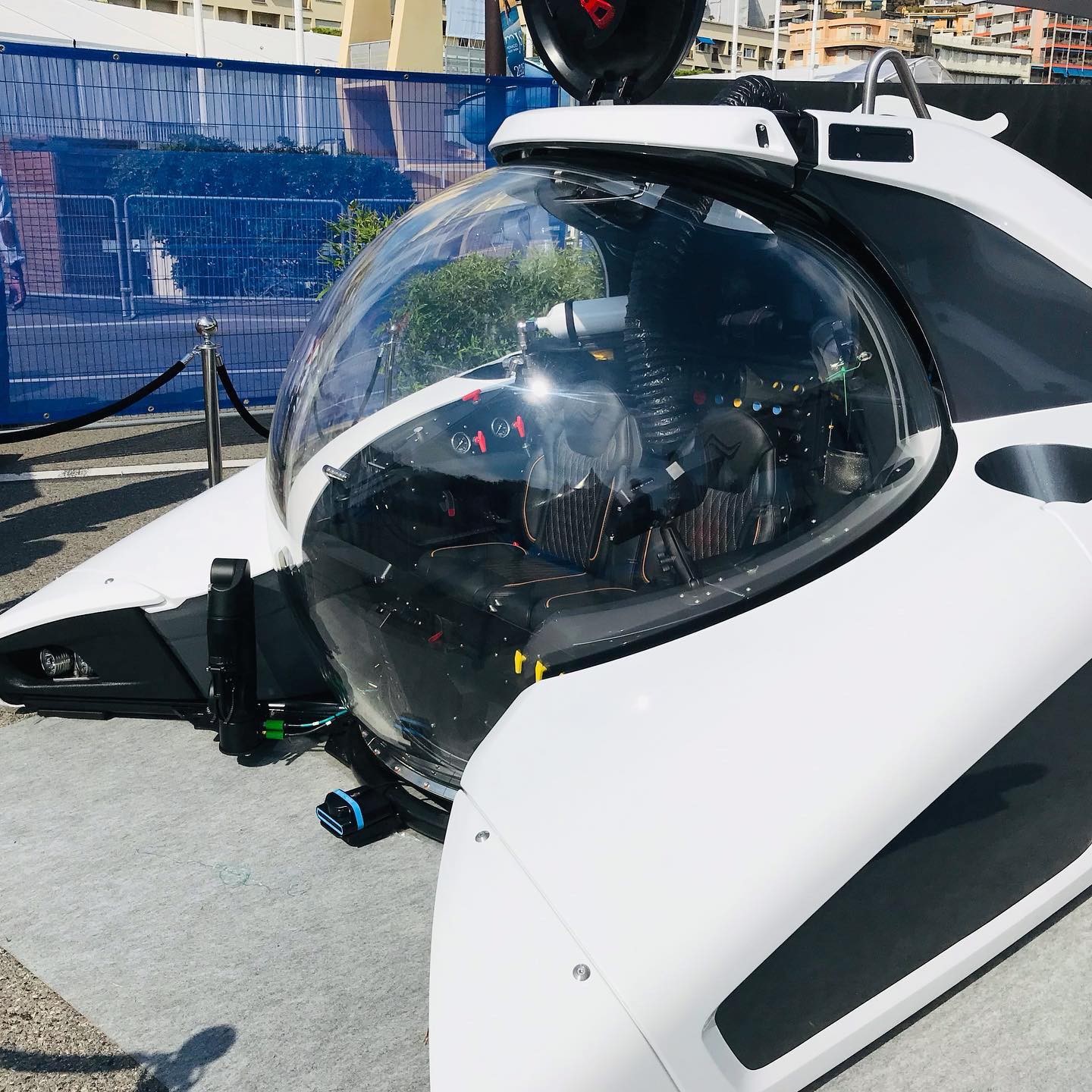 👉  Visitors to your stand
Focus on the interaction of visitors to your exhibitor stand:
What methods do you have to attract potential customers to your stand and convert them to sales?
This year there were limitations with supplying refreshments on-stand, so exhibitors need to decide on methods to encourage interaction. Will you host mini presentations, will you provide giveaways, what else can you do?
Regardless of your own personal or professional opinion, you can expect that clients and visitors will be considering COVID health and safety protocol. Every yacht show will have its own procedures and regulations, but make sure you consider how clients will interact onsite with your specific exhibition stand at the show: Will you have hand sanitiser at your stand? Is there a limitation on guest numbers in your stand space and therefore guests need to pre-book meetings for an allocated zone?
With over 400,000 monthly reach in 100+ countries, I partnered with Rhea Rouw, Founder of Yachting International Radio, someone who understands the importance of building excitement and boosting company profiles for a boat show. Yachting International Radio offer promotional packages for yacht shows which kickstart the buzz for your company before, during and post show with a targeted campaign of adverts, social media and live interviews. Get in touch with Rhea via LinkedIn, or email her:
"In a world where 3.8 BILLION people own a smart phone, if you are still investing the majority of your marketing budget in a format other than digital, you are missing out on the majority of your market place!" Rhea Rouw, Founder, Yachting International Radio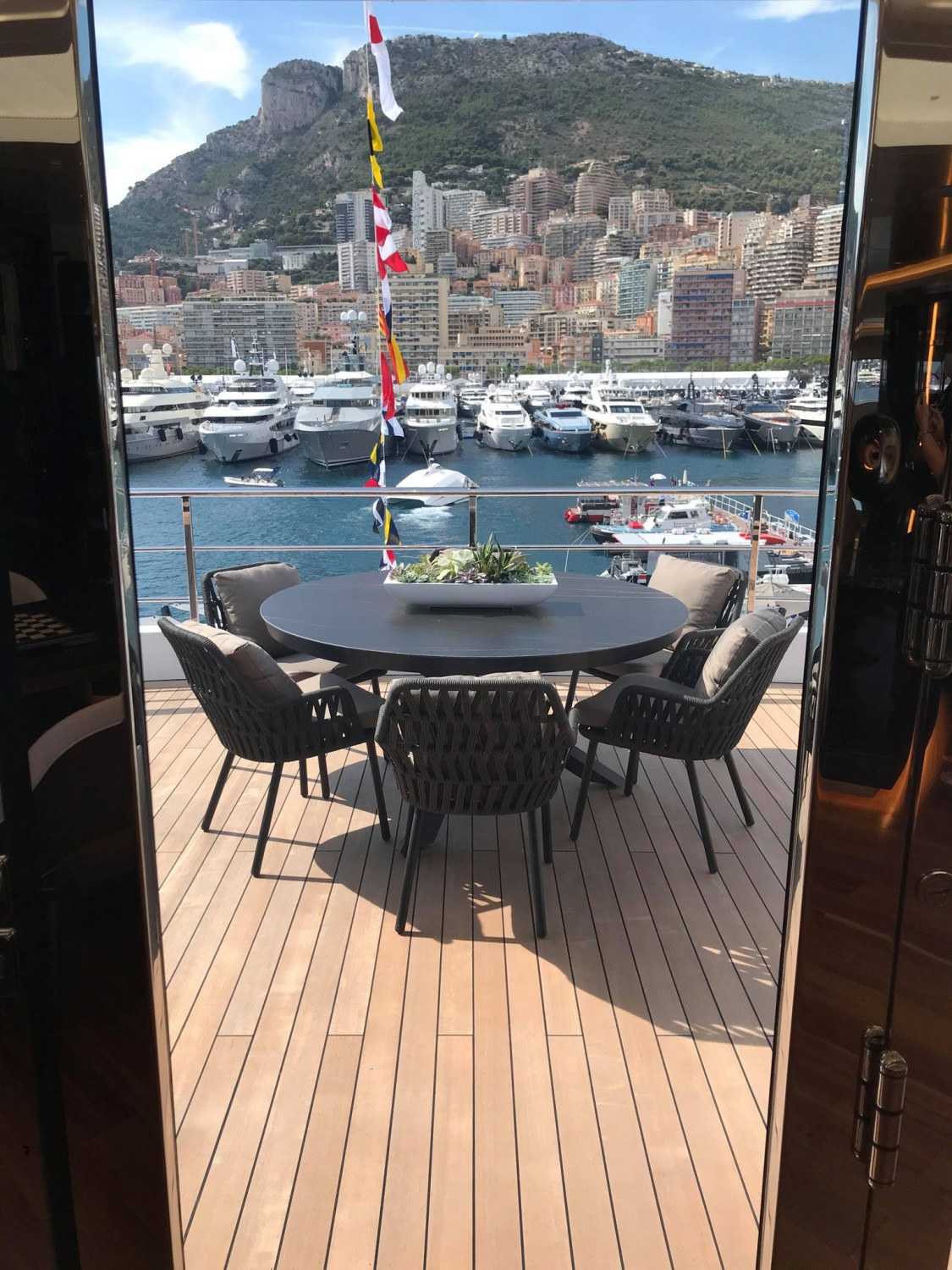 👉 Elevator pitch
Prepare a few versions of an elevator pitch about your products or services:
What does your company do and why are you different from competitors?
Be succinct and don't waffle on because writer and journalists have heard it all before – you are NOT the greatest, you are NOT the most innovative, you are NOT the most exclusive – you are one fish in a big ocean and you need to communicate concisely and clearly about your unique selling points.
It's incredible how many exhibitors have no clear direction when they talk to you and you have no idea what they do! Don't waste valuable time; sometimes writers and journalists have limited time to find out enough about you to want to follow-up.
👉  Your visual identity
By the time the show starts, you should have your visual identity defined.
Your company logo and brand colours should be all over your communication (use a professional designer or tools such as Canva) and create short videos because no one has time to watch a 40-minute saga.
Creativity is your currency so use it to be memorable!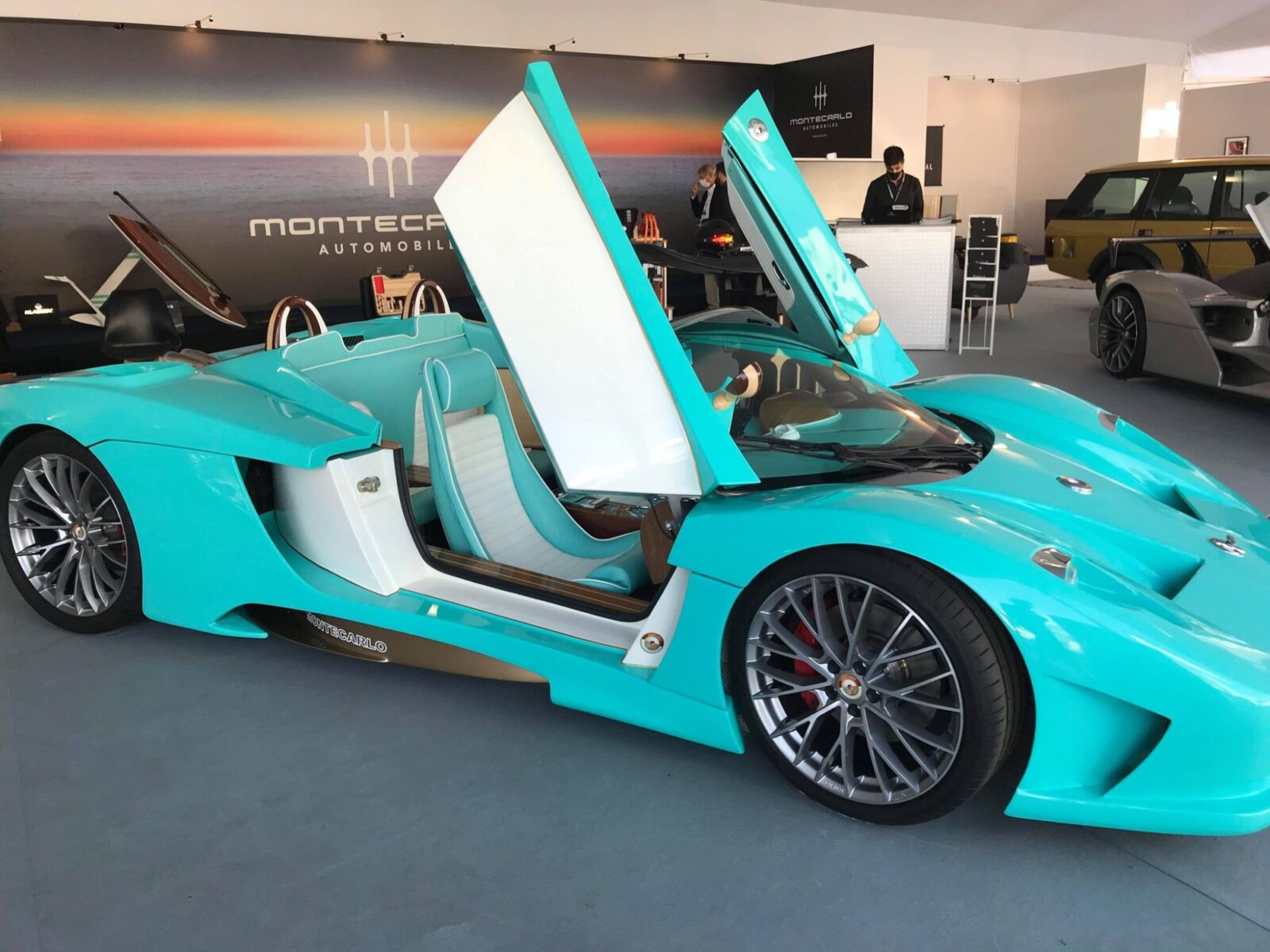 👉  Exhibitor lists
Review the show exhibitor lists including vendors, participating yachts, major sponsors and media so you know who is attending and where to find them. The exhibitor lists can be found on the official website, show programs and/or app.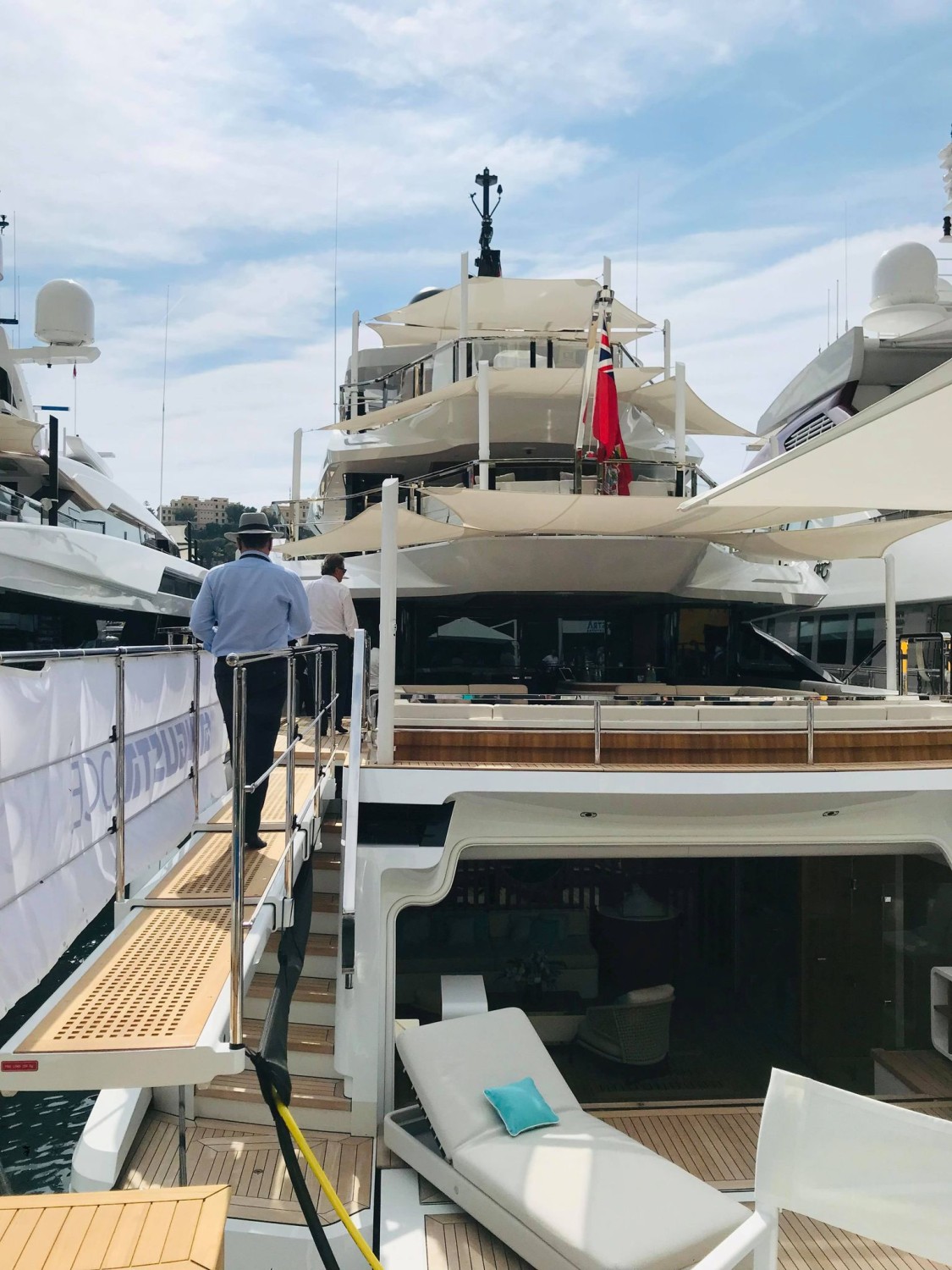 👉  Temporary staff / Client-facing staff
I do appreciate businesses employ temporary or promotional staff to work on their exhibition stands, but please EDUCATE them so they understand basic information about your business.
I feel this is a bigger problem in the yachting industry than is acknowledged: temporary promotional staff aren't just there to look pretty and hand out brochures! They shouldn't be employed by their appearance or because they speak 4 languages fluently – they need to be able to communicate effectively what your company does and be in sync with your strategy for the show.
Likewise, if your own permanent staff are manning your exhibition stand – they should be motivated and more than half-enthusiastic about being there and interacting with people. Manning an exhibitor stand all day is tiring, however I'm often surprised by employees who look like they're watching paint dry or they're glued to their smartphones when visitors pass by the exhibition stand and they don't acknowledge visitors.
Your stand is your shop window and may be one of the first impressions that a prospective client has with your business – it's vitally important to have knowledgeable people there to support the technical expertise and physical presence of your company.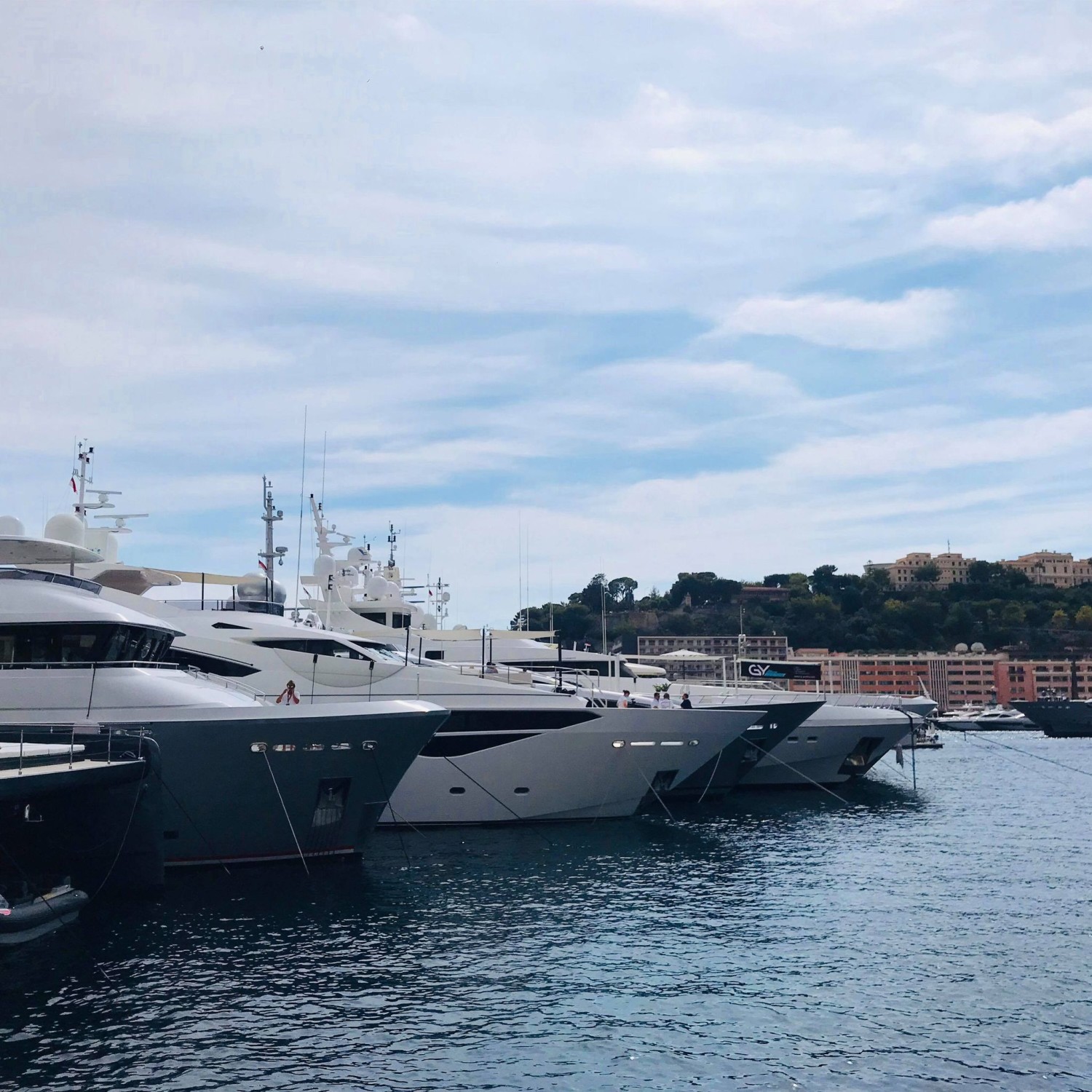 👉  Social media
Plan your social media strategy in advance (as much as possible):
What type of posts will you publish: photos, videos, Instagram Stories/Reels, graphics, captions or hashtags? And the frequency, will it be once daily, twice daily, once weekly?
Make sure your exhibition stand information is communicated in advance, and your company social media accounts are active, and hashtags are visible.
If possible, nominate one person or team to take care of all social media during show week so there's consistency and adherence to brand messaging – no one wants to see John from the shipyard table dancing on Facebook Live, or Julie from admin tipsy and tagging everyone on Instagram with your company hashtag. 😉
Use the show's official hashtags on social media and re-share relevant posts.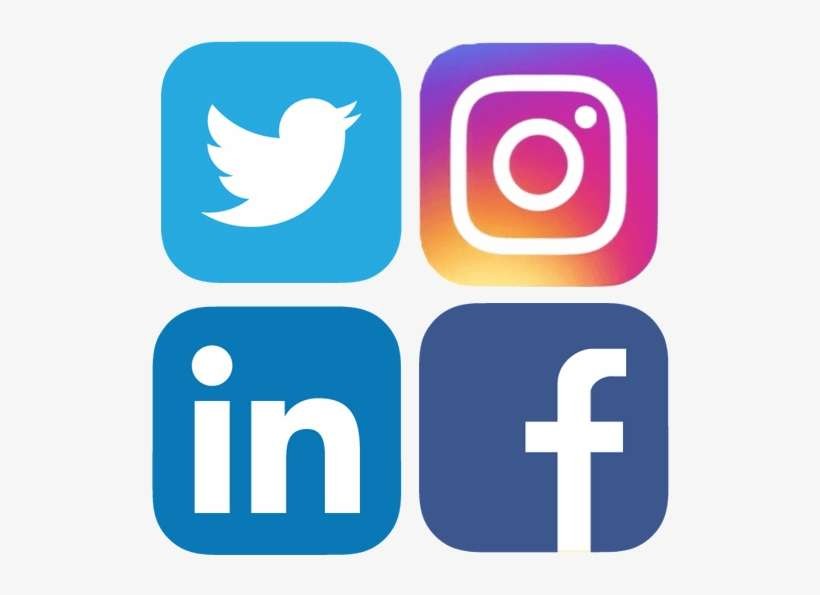 👉  Your company blog or news page
It's never too late to resurrect or start a company blog. Blog posts are a fantastic way to publish thought leadership, build authority and answer frequently asked questions that your customers have.
Your blog sits on your company website and is an asset, so publish consistently. It's an excellent place to publish your yacht show / post-event reviews.
Use Feedspot, BuzzSumo, Ubersuggest and other tools to find popular boating blogs, topics or keywords.
👉  Your company website
Proof read your website and marketing material well in advance prior to the show – I won't name names here but I've seen major yachting brands with multiple spelling errors in their charter itineraries online. There are no excuses for this.
Ensure visitors to your website have clear menu headings to guide them and straightforward information that helps them easily make a decision about what to do next; whether that is requesting more information, buying something from your company or directing them to subscribe to your mailing list.
Most people at boat shows have a smartphone with them – is your website mobile-friendly?  Yachting websites are often packed with beautiful images and videos – test the speed and loading rate for sliders and image galleries on all devices.
Most importantly, have your contact details easy to locate on your website.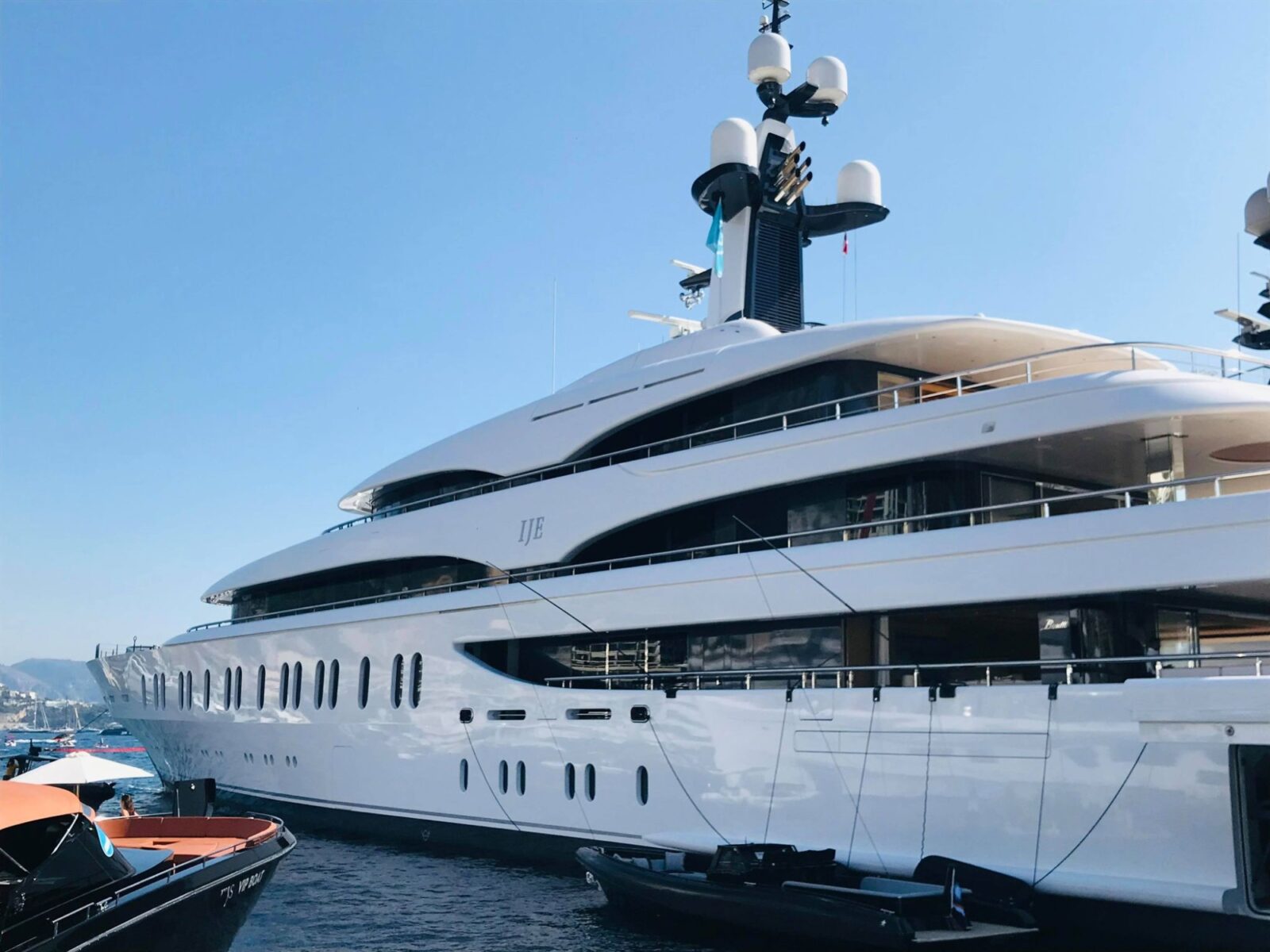 A well-considered website is essential to support the branding and marketing of any yachting business. Art Hill, a Digital Marketing Consultant at Rogue – Marine Business Advisors, wrote a good article here which has sage advice for things you should consider before building a yachting website. Read Art's article here: 11 Preliminary Questions That Set The Course For You & Your Customers
🔷  DEALING WITH MEDIA / JOURNALISTS
Each boat show, I interview between 10 to 30 people for various digital and print media.
With pre-show editorials, interviews during the show and post-show coverage you will find that media representatives, journalists and photographers will be exceptionally busy creating content about the show.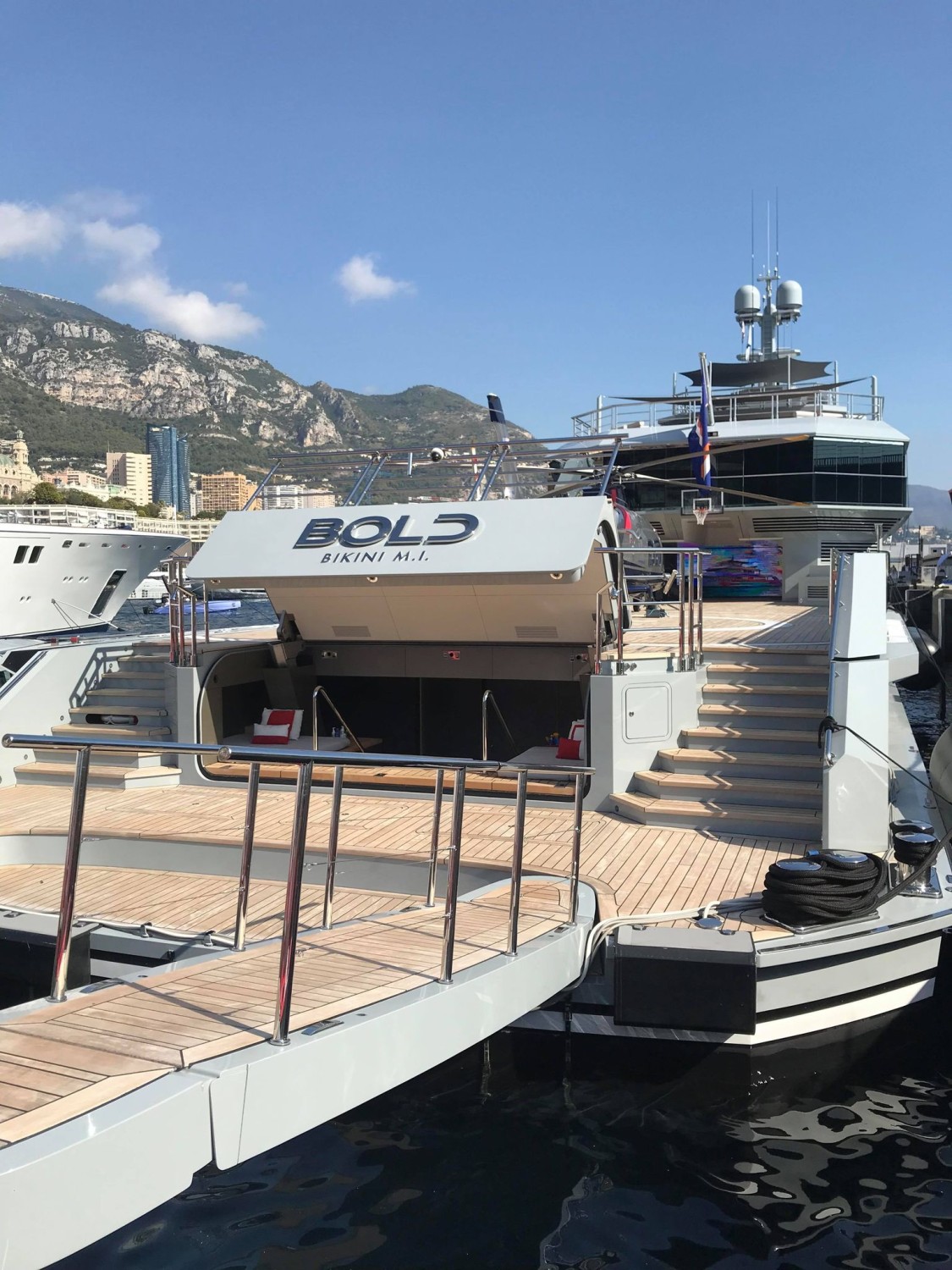 If you want to stay front of mind with writers and journalists, companies need to be available for one-on-one interviews and not regurgitate the same quotes time again. New angles and original quotes are like gold dust.
Reach out to media well in advance of the show. Last-minute communication about your presence at a show with hundreds of exhibitors is bad planning and will fall to the bottom of the media pile.
👉  Before the show
I think it's realistic to say that many companies don't have the budget or time to get multiple press articles published. Therefore, review the 'Media' list to see who will be represented at the show and choose 2-3 to introduce your company to.
DON'T send journalists a link to your website with no background information or a 2000-word sales brochure for them to digest and edit out what suits them – tailor every interaction with media by highlighting your recent or upcoming projects.  It may take you longer, but you're more likely to get coverage if you put effort into the initial pitch.
If you can prepare a media kit or press release, do so and include details with high-resolution photos with relevant photographer credits, technical/product/designer descriptions, contact details and pricing (if necessary). Tell journalists if this information is fine for immediate release or confidential until a set date – you'll be surprised how many assume they know.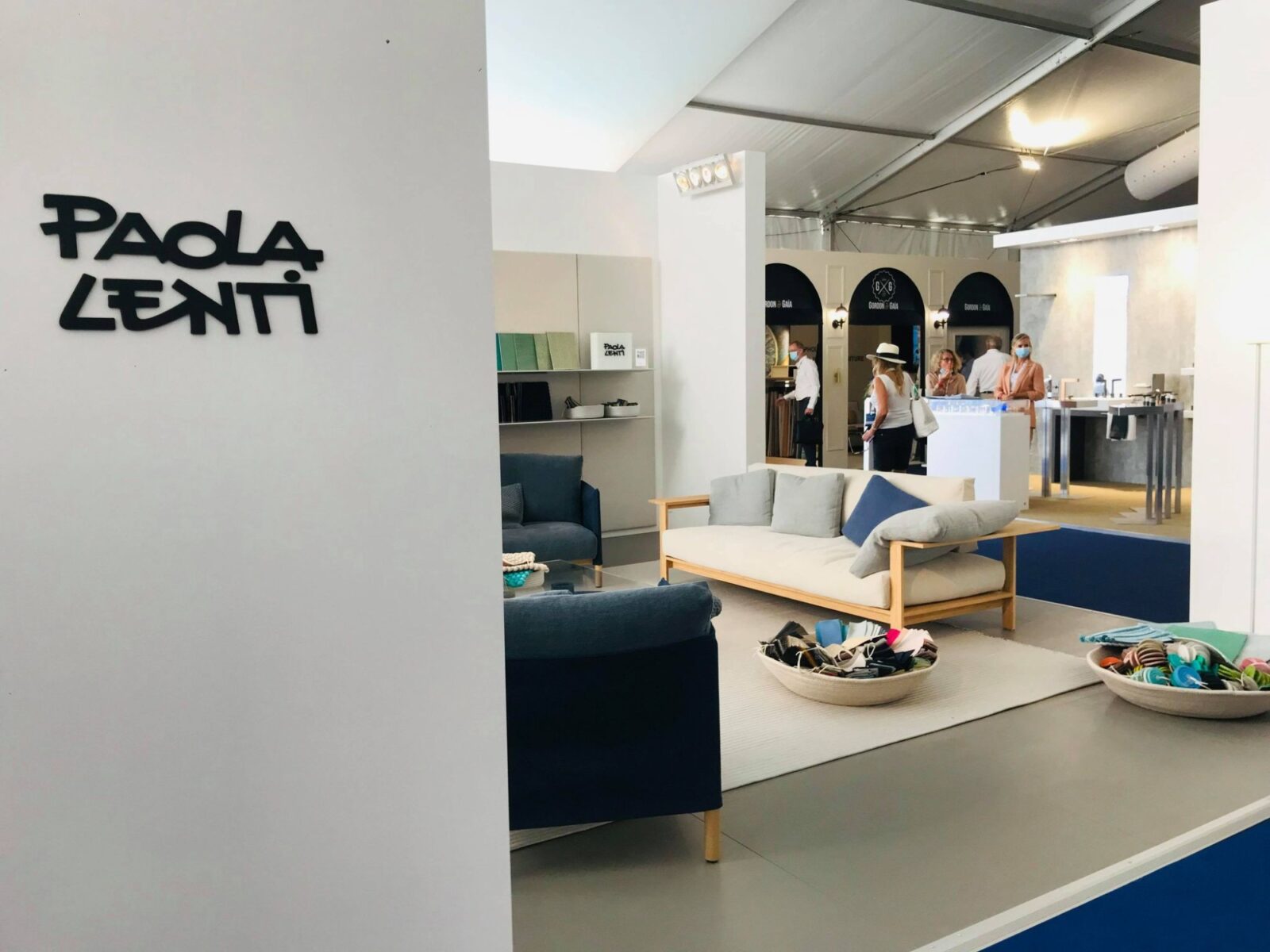 If an unexpected media opportunity arises, a good writer or journalist will let you know what they need (please answer 2 questions, I have a 200-word limit, a full-page summary etc). Avoid being 100% self-promotional or the audience will get bored or stop reading – if you want people to read an advertisement, buy one! Believe it or not, I have contacted exhibitors for comments for articles and they HAVE NOT replied missing out on valuable opportunities for media coverage and PR.
Provide value by answering questions promptly as many writers and journalists have tight deadlines. We don't have the bandwidth to chase you repeatedly for a month to get your response to one question.  If you establish good media relationships, this is beneficial to your brand and future business growth.
👉  During the show
Writers, journalists and photographers don't sleep during boat show week.
FACT.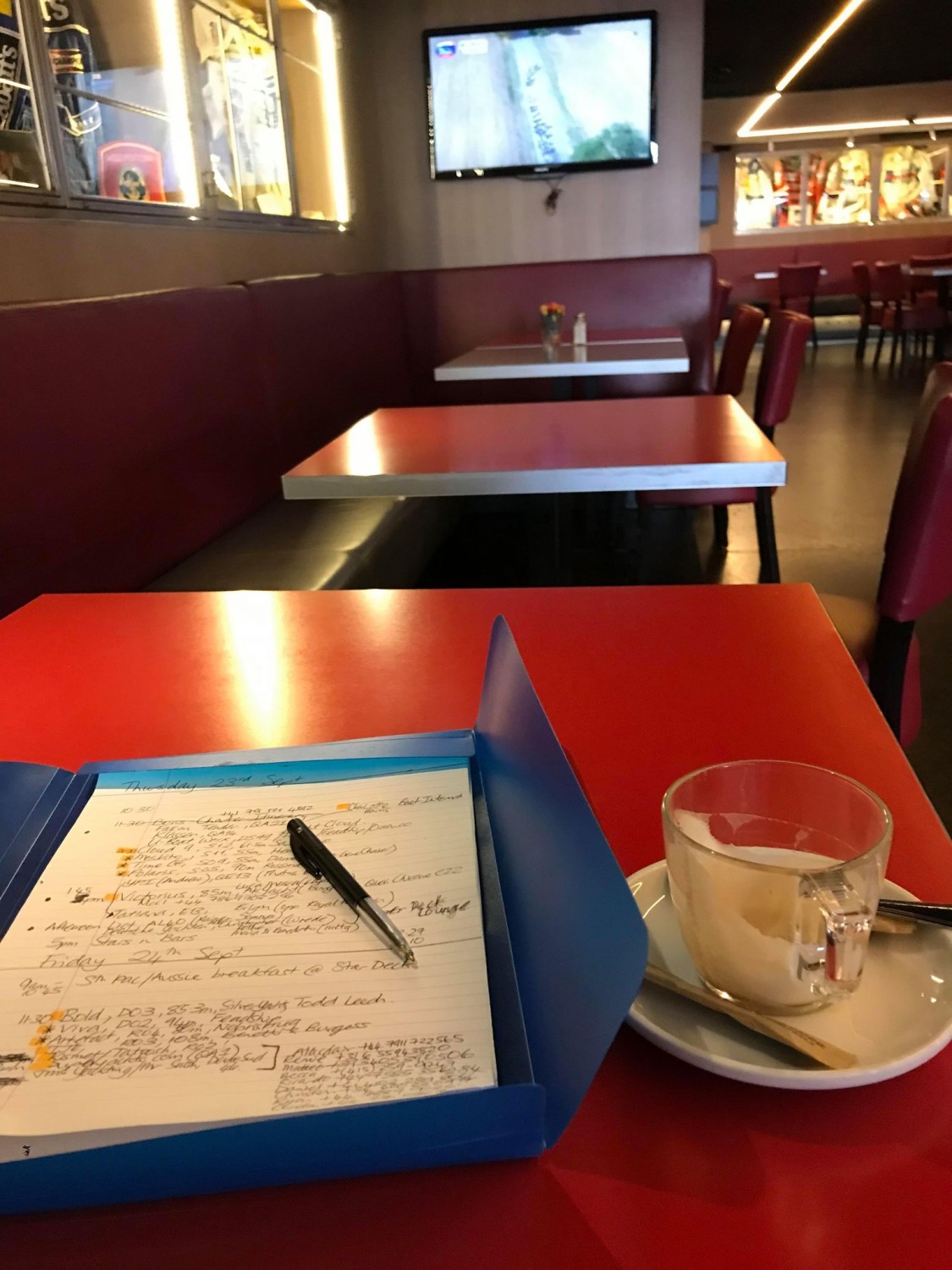 In all seriousness, a sense of humour is important to get through the week because there are a lot of things that can and do go awry. As much as you plan, yacht shows are unpredictable, and the best laid schedules can go pear-shaped by no one's fault. Breathe – because the world will still keep turning…
It's important to remember that not everyone will have an exhibition stand – many professionals are roaming and networking on the marina or at restaurants/bars, so be prepared to meet anyone, at any time.
Press conferences during the show are an excellent way to meet journalists or get media coverage. If the show has one, list your conference under the 'Press Agenda' section on the official show website so media reps can see what's happening daily.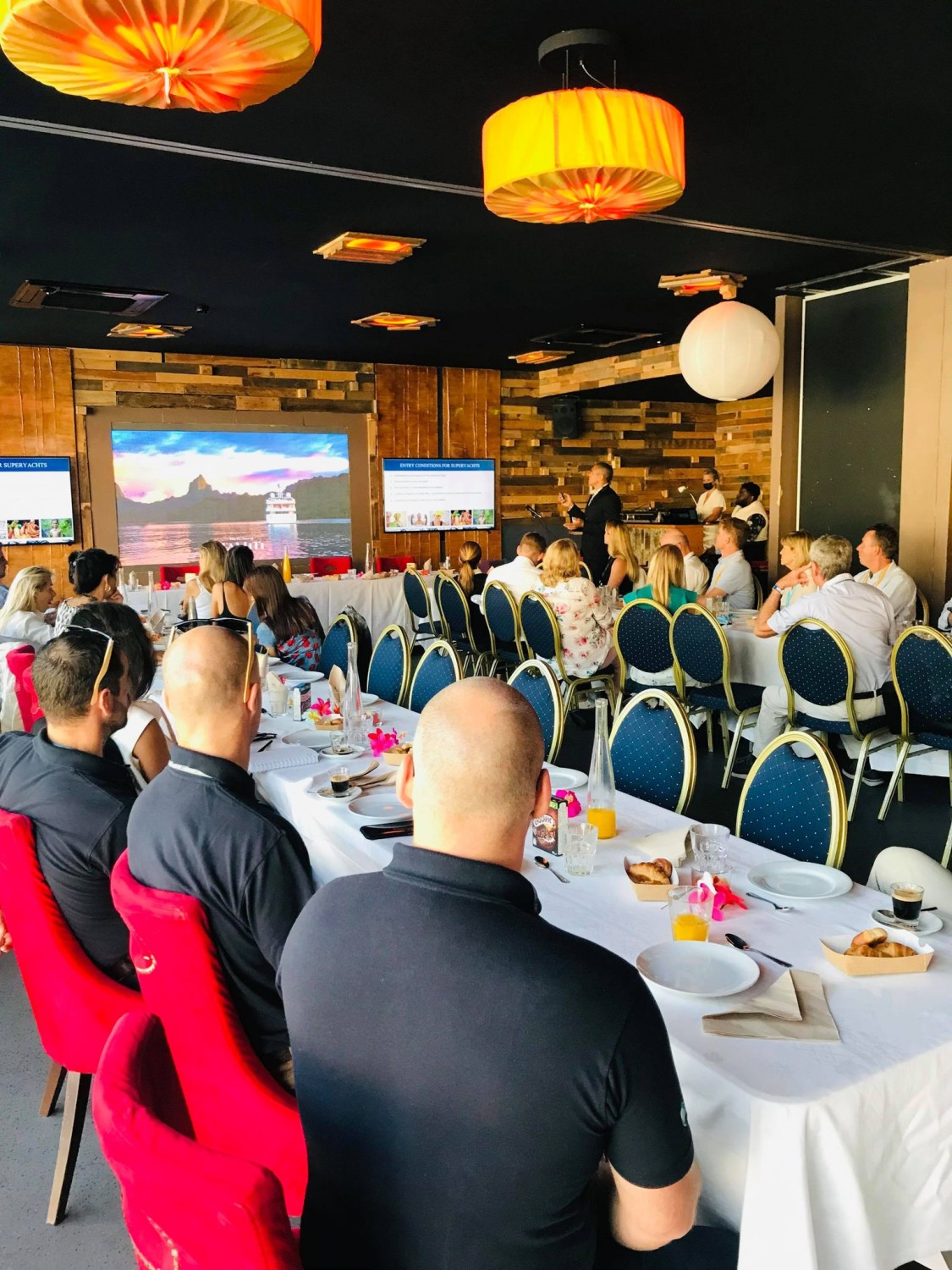 If you are approached by media during the show for an interview or comment, find out where your comment will be published and share your company-specific solutions. Exchange contact details so the journalist can reach you if they need further information or so they can send you a link when published. Whoever said physical business cards are dead was wrong, almost everyone I met at MYS gave me a business card!
👉 Post show
Publish a review about the show on your company blog, website or newsletter with key points from your attendance at the show. If you did an interview, summarise the interview and add the backlink on your website to the original source.
❌ A big no no: I might rattle some cages here, but try not to chase up writers and journalists immediately after the show asking when your interview will be published. 😉 For example, if I have multiple media projects during show week it often involves comments from up to 30 people, as well as liaising with Editors in different time zones, social media teams and multiple photographers for image credits. It's a huge amount of post-show activity and organisation that takes more than one day's effort.
✔️ Bonus points: Writers spend a lot of time researching, drafting, editing, reformatting and distributing media through various channels so a 'thank you' is really appreciated. Please be courteous. (I remember every person who says thank you and I remember every exhibitor who doesn't say thank you).
 🔷  MYS 2021 OVER & OUT
I'd like to say a big THANK YOU to the individuals and exhibitors I spoke to during the week, without whose support I would not be able to write about interesting topics and industry updates.
My key takeaways from the week were:
Having Integrity so I was adhering to my values and actions, especially when representing partners and clients who weren't physically present at the show.
Generosity for knowledge sharing, referrals and introductions.
Resilience and Optimism from some companies who have bounced back from a tough 18-months.
People over everything, reigniting the great face-to-face connections. The most important question I asked: How are you doing personally? We are not just flesh and bones but emotional beings and I think if you're willing to give a moment to someone professionally you can also impact them personally. For some people I spoke to, attending MYS was cathartic because it was the first time they'd travelled to a show in a long time.
Monaco Yacht Show 2021 has been a special show for many reasons including sheer happiness at seeing clients and friends in person for 2 years! It was truly lovely to see people from around the world in Monaco. I hope you had as many memorable moments as I did.
All photos: Antibes Yachting – Monaco Yacht Show 2021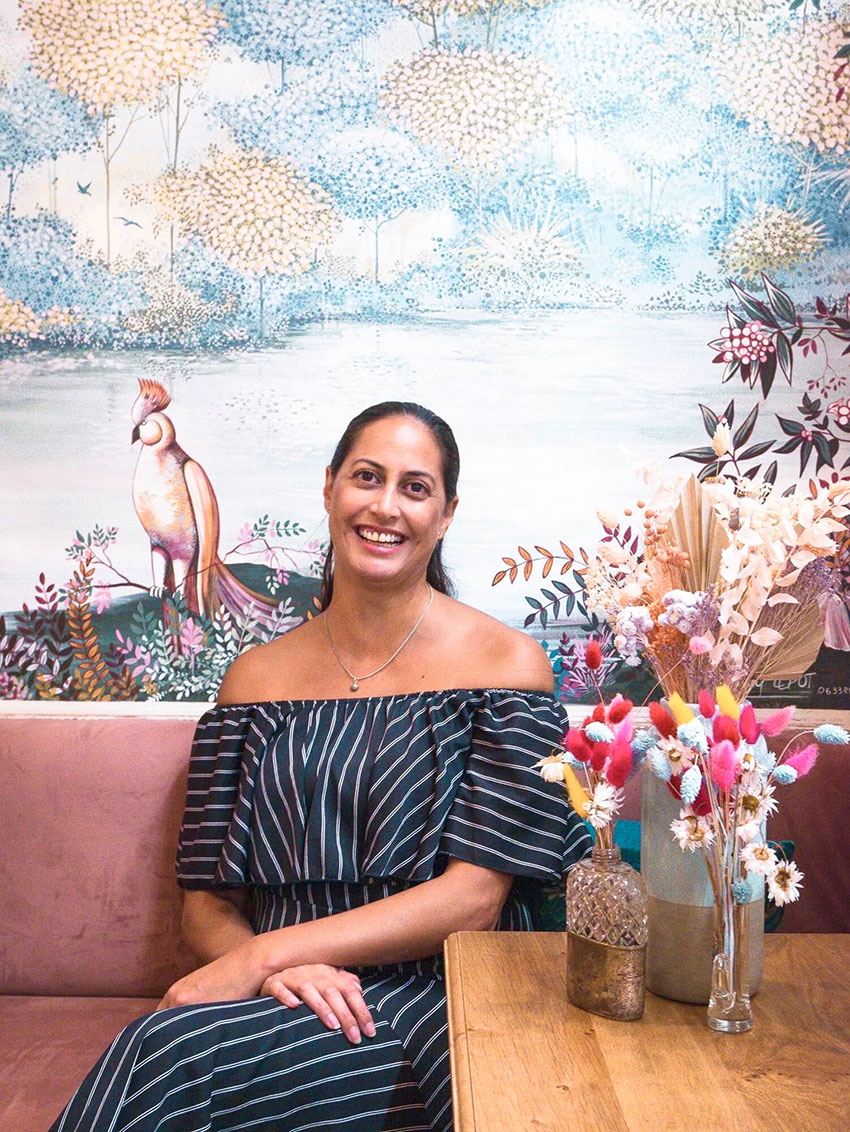 Rebecca Whitlocke is a media and marketing expert.   Rebecca founded Antibes Yachting which is a community platform focused on brand support for yachting companies in Antibes, France.  
Antibes Yachting offers years of experience working with premium businesses including superyacht companies, world-class events, private aviation and luxury travel suppliers.
Antibes Yachting goes beyond conventional business to connect you with opportunities and industry-specific advice.  You can follow Rebecca on LinkedIn here Rebecca Whitlocke or through her Antibes Yachting Page.