From racy runabouts to luxury liners, the Sanctuary Cove International Boat Show shores up its status as the hottest ticket in town when it returns from 19 – 22 May 2022.
Applications from new and returning exhibitors are now open for the Southern Hemisphere's premier marine event, which glides full-steam ahead after 51,000 attendees and more than $250 million in commercial sales saw records tumble in 2021.
Returning exhibitors are encouraged to register before Tuesday 9 November to receive priority access to their preferred space.
Sanctuary Cove International Boat Show owner-operator Mulpha Events said Australia's growing love affair with boat ownership had resulted in unprecedented demand from exhibitors.
"We've been inundated with phone calls and enquiries from exhibitors ever since the 2021 Show ended, asking when they can sign up for next year," Mulpha Events General Manager Johan Hasser said.
"As more Australians than ever hit the water, there has never been a better time for exhibitors to take part."
New in 2022 is an improved event layout with 25,000sqm showcase space dedicated to trailer boats to meet increased consumer demand, more premium inclusions and additional on-water undercover display space.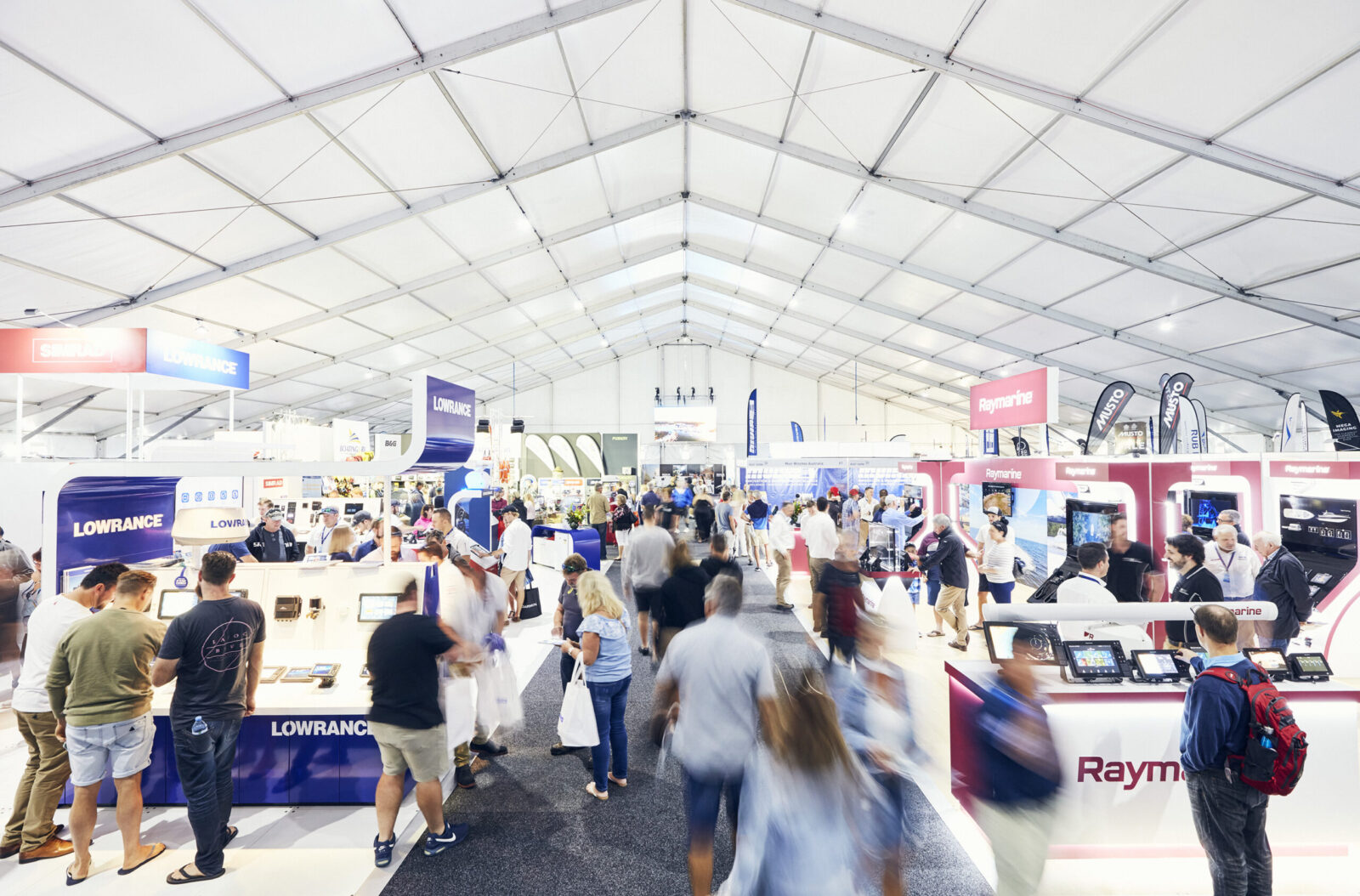 Amongst the returning highlights is The Lagoon Lounge, offering a sophisticated VIP experience with premium food and beverages overlooking the marina's superyacht arm and InterContinental Sanctuary Cove Resort's iconic Lagoon Pool.
Opulence and elegance continues along the marina boulevard, home to an array of luxury brands including Bentley Brisbane & Gold Coast, which returns for a milestone 10th year as the Show's major partner.
As the event where "the marine business does business", exhibitors will again have access to a range of networking opportunities and exclusive events including the Industry Trade Breakfast, the annual ASMEX Conference, International Business Lounge and a range of exhibitor functions designed to connect the industry and power it forward.
The keenly anticipated four-day annual event is a welcome boon for the Gold Coast region and across the event, tourism and boating industries.
The Show attracts boat lovers and buyers from across the country, fuelling sales, generating jobs, stimulating the tourism sector and increasing visitor nights throughout the region.
"The broader economic impact of the Sanctuary Cove International Boat Show cannot be understated, injecting hundreds of millions of dollars into the local economy each year," Mr Hasser said.
"Mulpha will continue to invest in the marine industry, and this flagship event, coupled with major precinct investments such as the recent marina expansion and the InterContinental Sanctuary Cove Resort redevelopment, will cement Sanctuary Cove's reputation as a leading lifestyle and tourism destination globally.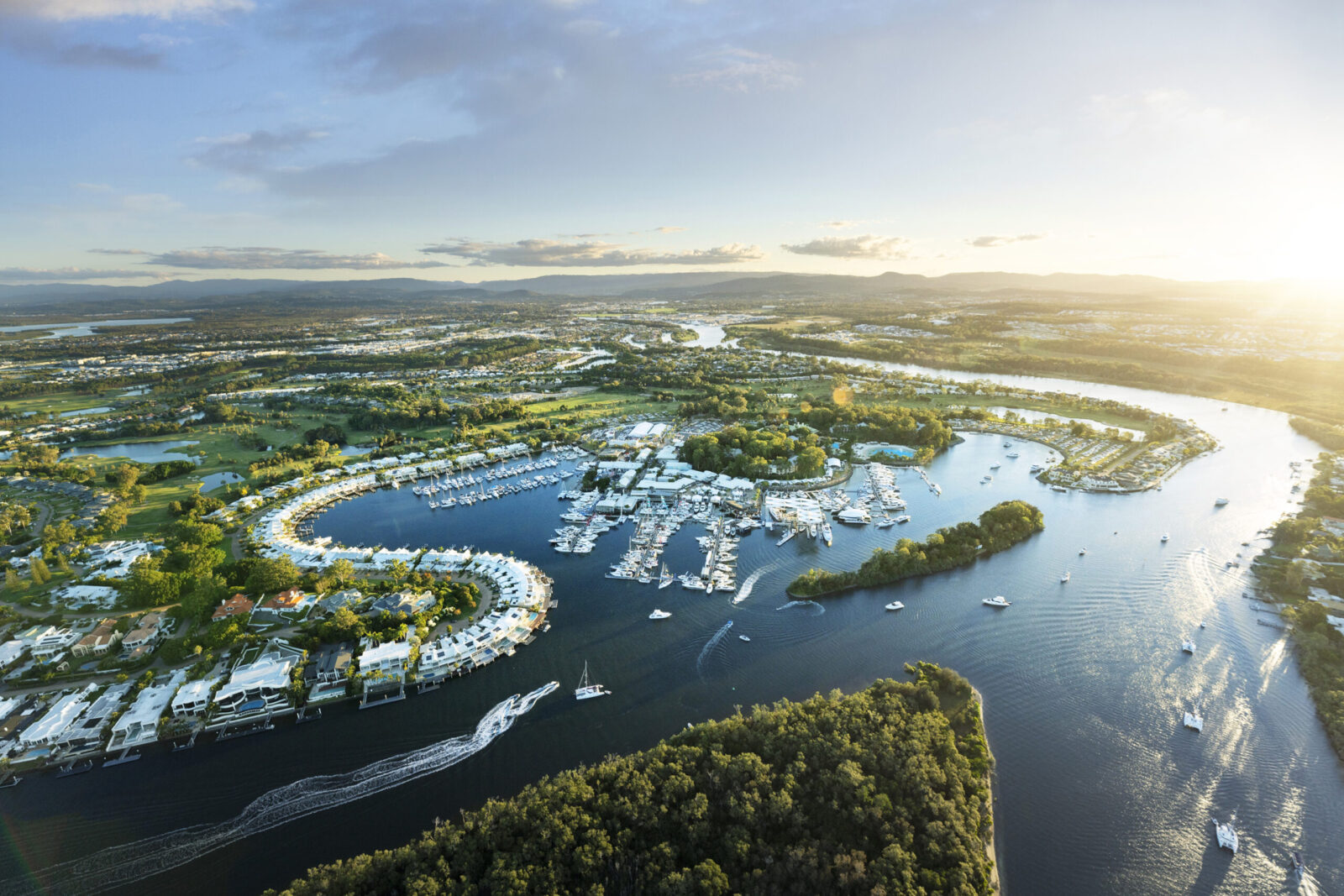 The 2022 event includes live entertainment, main stages, fishing competitions, educational sessions, children's entertainment and a delectable smorgasbord of dining options throughout the precinct.
Visitors attending the Show can access Park 'n' Ride services located at both Dreamworld and Movie World, with limited onsite parking also available to pre-purchase.
Tickets go on sale in early 2022.
Marine businesses wishing to exhibit should start their application to do so here: https://sanctuarycoveboatshow.com.au/exhibit/
ABOUT SANCTUARY COVE
Sanctuary Cove is Australia's largest and most prestigious master-planned development, home to some of the most diverse Waterfront, Golf Course and Parkside residential house and land options. It is one of the last remaining developments in Australia which offers an exemption from Foreign Investment Review Board (FIRB) restrictions, allowing overseas buyers to invest in vacant land without assessment.
Located on the northern Gold Coast, the $A2 billion Sanctuary Cove Resort was named Australia's best 'Masterplanned Development' in the Urban Development Institute of Australia (UDIA) 2018 National Awards for Excellence. The coveted award follows the development's 2017 state title win as best 'Masterplanned Development' at the UDIA Queensland Mitchell Brandtman Awards for Excellence.
Featuring two 18-hole championship golf courses, a 303-berth marina, five-star InterContinental Sanctuary Cove Resort with its lagoon-style beach, Sanctuary Cove residents also enjoy access to a Country Club including fitness centre, tennis courts and swimming pool. At the heart of the community is The Marine Village – Sanctuary Cove's vibrant precinct featuring more than 80 tenancies, including a selection of shopping, cafes, restaurants, bars and business services.
ABOUT MULPHA
Mulpha Group ('Mulpha') has over 30 years investment experience in Australia, with a team of over 65 professionals committed to long-term value creation. The Group has an extensive portfolio of real estate, property development, hospitality, education, retirement, private equity and debt assets, and also invests in some of the fastest-growing and most vibrant economies in Australia, New Zealand, Malaysia and the UK.
In Australia, Mulpha's investment portfolio includes the world-renowned, resort-styled Sanctuary Cove, an integrated resort on the Gold Coast, Norwest Business and Residential Park in Sydney, flagship InterContinental Hotels in Sydney, Sanctuary Cove and Hayman Island, Bimbadgen in the Hunter Valley and The Hotel School in Sydney, Melbourne, Brisbane and Hayman Island. In New Zealand, Mulpha is the owner of Nesuto Stadium Hotel Auckland and is the developer of the award-winning Leisure Farm in Iskandar Malaysia. In the United Kingdom, Mulpha has a strategic investment in the London Marriott Grosvenor Square, a landmark hotel in the heart of London's Mayfair district, while the Group asset manages a portfolio of hotels including Rydges Esplanade Resort Cairns, Sofitel Paris Le Faubourg, Sofitel Philippines Plaza, Novotel Century Hong Kong and Ibis North Point Hong Kong. mulpha.com.au