A Postcard in my collection by David Critchley.  A Rose Series photo postcard P.5905. Mint.
Images from the David Critchley Collection.
Sydney Harbour c1922. Our photographer has set up his trusty camera on a tripod at Kirribilli on Sydney's North Shore and has taken this image looking directly down Sydney Cove and into Circular Quay.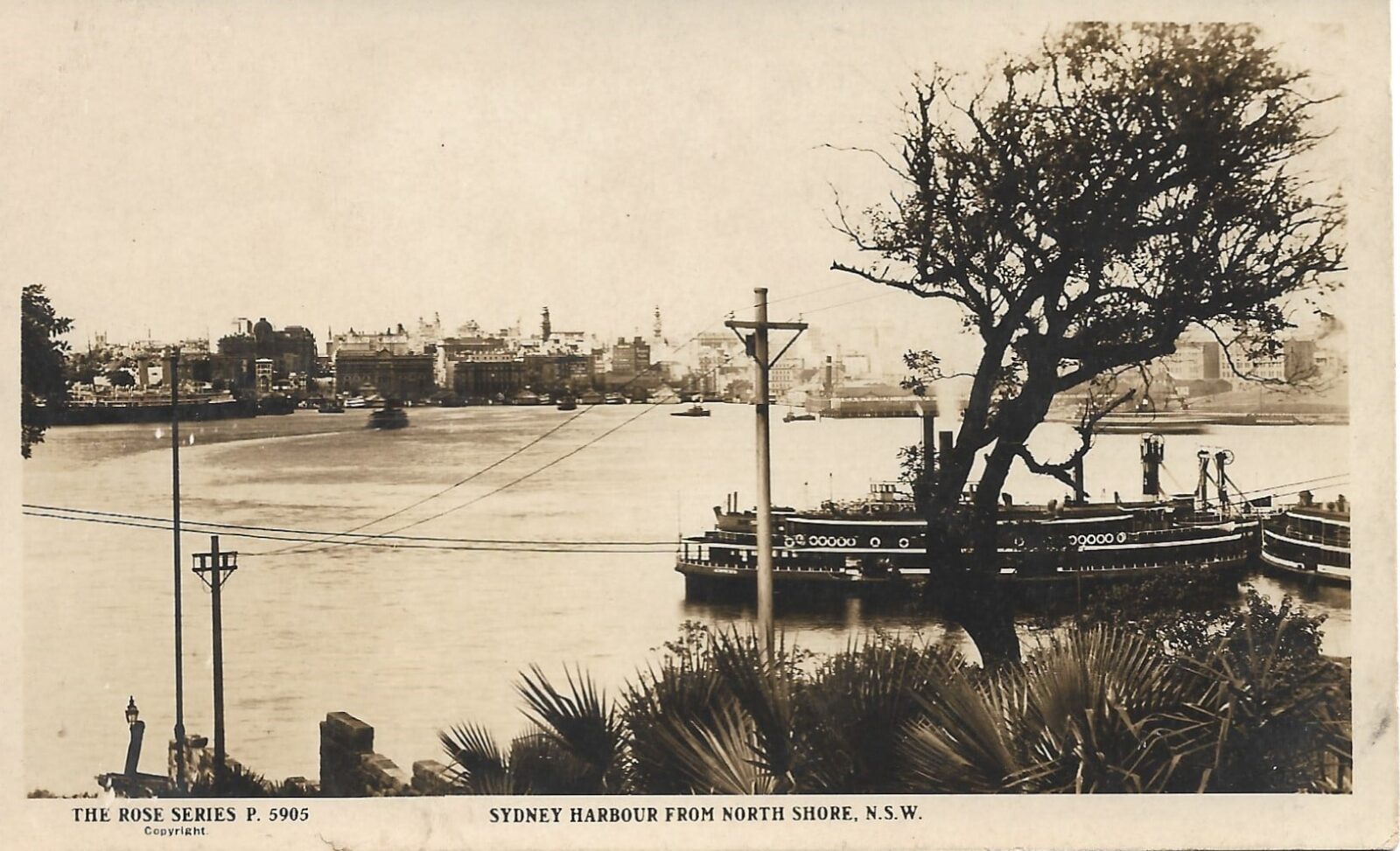 The twin funnels of an Orient line vessel can be made out at left along with Philip St rising up the grade in the background beside the old Farmers Building. Moving ferries make for blurred ghost-like images in the middleground of the card. In the foreground, at Sydney Ferries Milsan's Point Depot, the big ferry 'Kubu' sits moored along with some of her smaller K Class cousins.
It's almost hard to imagine that prior to the opening of the Sydney Harbour Bridge, up to 24 K Class ferries plied Sydney Harbour. Each had a passenger capacity of between 700 and 1250 passengers, with some of the biggest used as shuttles between Circular Quay and Milson's Point.
Kubu was built in 1912 by Morrison & Sinclair Ltd, Balmain, alongside her identical sisters 'Kiandra' and 'Kirrule'. Capable of carrying 1085 passengers each, they were the second largest type of inner harbour vessels. 'Kubu' was the last steam operated ferry in service on the harbour, being withdrawn in 1960.