Gear up at the 2022 Sanctuary Cove International Boat Show (SCIBS) with all the latest marine innovations, gadgets and technology to make your time on the water a breeze.
SCIBS is back from 19 – 22 May 2022 and overflowing with the newest gear, gadgets and marine technology with more than 1,000 products on display in The Pavilions presented by Stella at Sanctuary Cove on the Gold Coast.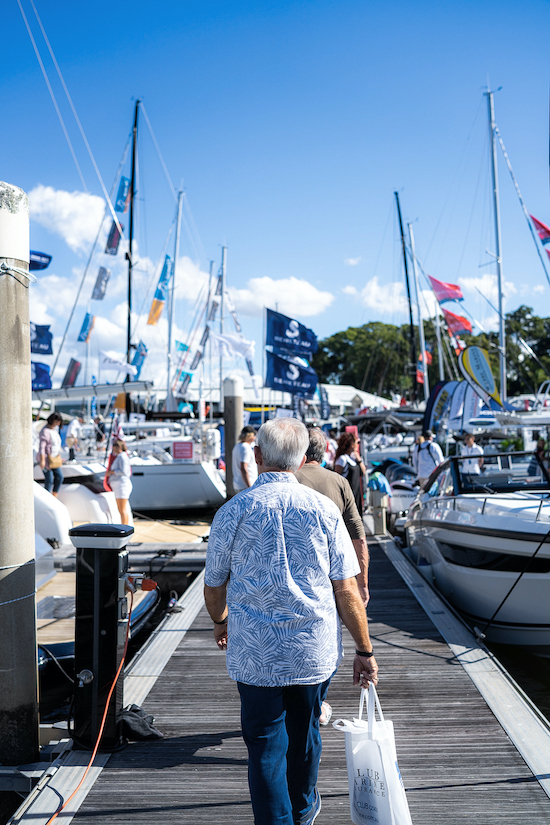 With plenty of apparel and accessories geared for all kinds of waterborne pursuits, source everything you need for your next adventure from navigational equipment, electronics and pontoons to entertainment systems, ocean-going gear and much more.
Tap into the industry insights making waves with main exhibitors Garmin, Navico, Raymarine/FLIR, Furuno, Dometic, Stella, BLA, Boating & RV, Sam Allen Wholesale, Southern Seas Marine, Ultra Marine, Outback Marine, Powertec, Victron Power Systems and VETUS-Maxwell showcasing their high-tech innovations and specialty services in The Pavilions.
Gold Coast-based Stella Marine returns as The Pavilions sponsor this year with an array of premium marine equipment, including the unveiling of Stella's Aquarius Watermaker among other new products.
"Stella has had a very exciting year of developments with our naval architect and engineering team focused on perfecting existing products, such as Watermakers, Tender Chocks, Lifters/Swim Pavilions and air-conditioning units, as well as innovating new Stellabranded products," Marketing Manager Siobhan Cox said.
"In further exciting news, Stella welcomed highly respected marine chair brand Navigator on board this year and will showcase a Navigator by Stella Helm Chair at SCIBS 2022."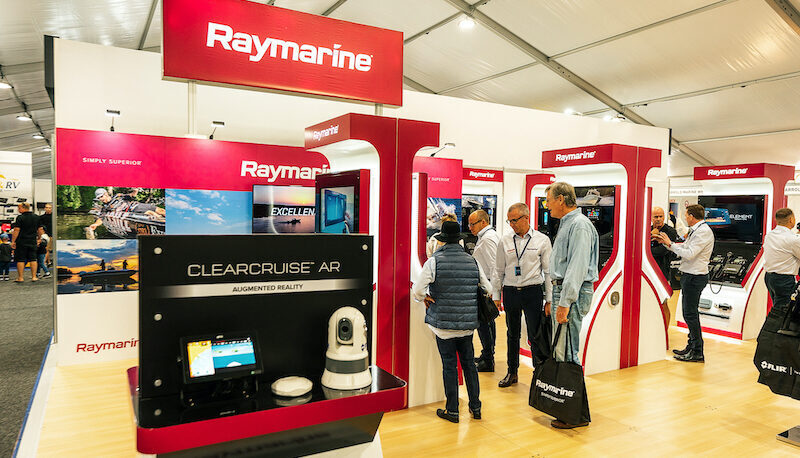 A world leader in high-performance marine technology, Raymarine/FLIR will bring the full Raymarine electronics portfolio and FLIR Marine Thermal camera range to the 2022 Show, including the Australian debut of the new Cyclone solid-state open array radar with innovative detection capabilities and YachtSense Link mobile marine router.
FLIR Maritime Asia General Manager Damien Weber said the brand had seen strong demand throughout 2021 and into 2022 and was looking forward to exhibiting its best-inclass navigational systems and sensors at SCIBS.
"We're excited to be back at SCIBS once again and engaging with our customers at what will be a busy and vibrant Boat Show," Mr Weber said.
BLA, the boating, lifestyle and adventure experts, will also have a prominent presence at SCIBS 2022, highlighting industry-leading brands such as Minn Kota, Humminbird, Dometic Outdoor, CZone, Cannon, Mastervolt, Lewmar, BEP, BLA Marine Performance Series, Blue Sea Systems, JBL, OceanLED, Scanstrut and RAM Mounts.
"This year we will showcase the brand-new BLA Formosa and PowerCat boats with new products and technical features, in the Sea Trials area, which will give our customers and dealers a firsthand look at our new training boats on water," BLA Managing Director Dion Dougherty said.
"Like everyone in the industry, we are also excited to be able to be able to attend in-person events again and interact with consumers, giving them an opportunity to discuss their needs and questions directly with our experts."
Powertec and Outback Marine Australia will also be exhibiting their most popular marine and wireless interactive technology products, including the exclusive Australian launch of Coastal Connect cellular modems.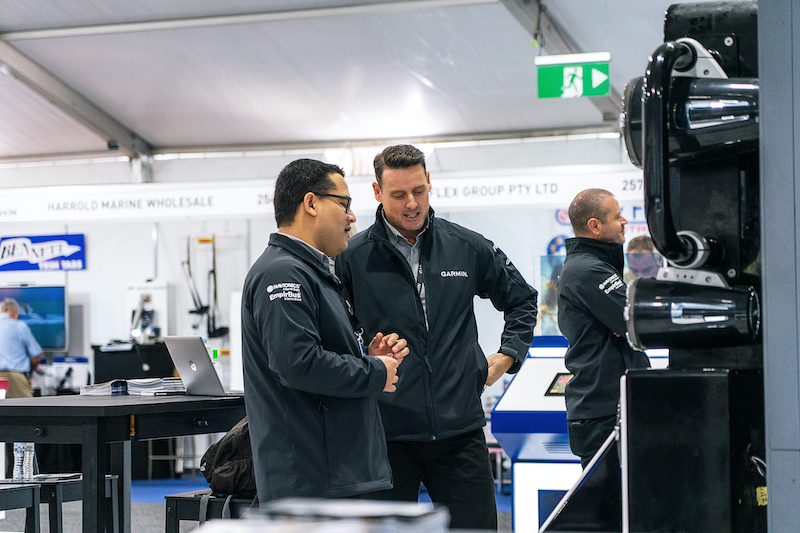 The Powertec stand will display the Cel-Fi GO Repeater to boost mobile signals in remote areas; Victron Energy Inverter-Chargers, Smart Lithium Battery and Solar systems; and the OSCAR range of AI-powered infrared and colour cameras to detect risks in the water.
Garmin Australasia General Manager Matthew Thomas said there has been substantial demand for marine technology products across the Garmin, Fusion and Navionics brand ranges ahead of SCIBS. "For the first time at an event in Australia, we will be showcasing the new Garmin Livescope Plus System live scanning sonar along with the Garmin Boat Switch integrated electrical control and Garmin Surround View Camera System," Mr Thomas said.
"We are looking forward to seeing people come together to enjoy all things boating at SCIBS 2022 and speaking with our current and future customers."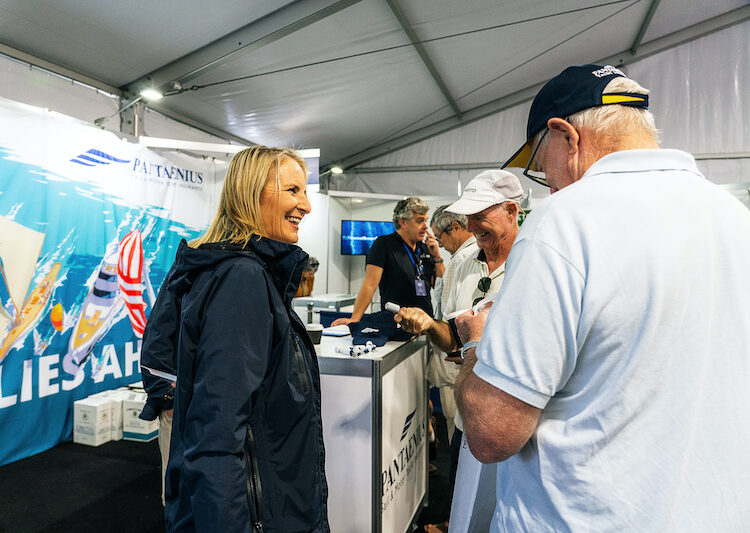 SCIBS General Manager Johan Hasser said SCIBS offers an important platform for the marine industry to showcase the latest gear, gadgets and technology in one location.
"SCIBS offers an unparalleled opportunity to explore the most recent innovations in marine equipment, electronics and appliances with experts on hand to help attendees navigate the wonderful world of recreational boating," Mr Hasser said.
"Presented by Mulpha Events, SCIBS looks forward to exhibiting a comprehensive selection of premium marine products to boating aficionados and industry at this year's Show."
The 33rd Sanctuary Cove International Boat Show (SCIBS) is on from 19 – 22 May 2022. Tickets are on sale now via sanctuarycoveboatshow.com.au/tickets