The founder of Pacsoft International, Chris Thomas has decided it is time to retire and focus on his two passions, his new garden and travel.
Chris founded the Pacific Softworks company in the early 1980's spending the last forty years dedicated to software design and development.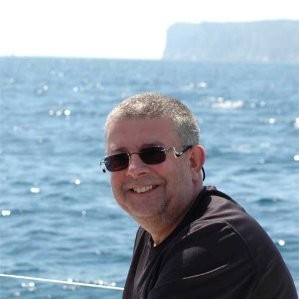 The last twenty-four of these years Chris has brought to life the Marina Management Solution MMS seeing it evolve into the current NG system. With a love for and wealth of knowledge in the marine industry, Chris grew the MMS product to be one of the top internationally recognised marina management solutions of the world.
His extensive travel and global network has created a community of NG customers in over 110 marinas and boatyards in 20 countries worldwide.
Chris is handing over to Sean Cocks, who has been the Development and Operations Manager for Pacsoft for the past 14 years. Sean has worked on the design and operation of NG from its conception, understanding both the logical operations and technical platform of the solution.
Sean will bring his keen love for the marina industry and his pragmatic approach to further the Pacsoft software solutions.
The Pacsoft team would like to thank Chris for his dedication over the years – he will be sincerely missed, and we wish him all the very best for his future.