Global adventurer, Lisa Blair is putting the final touches on her yacht, the 15.25-metre Hick 50, "Climate Action Now", which she hopes will sail her into the record books as the fastest solo sailor to circumnavigate Antarctica later this year.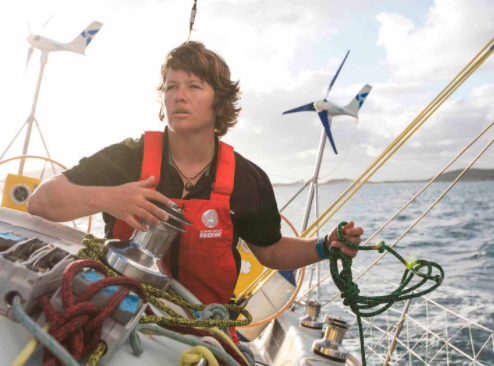 The marine professionals and trades at Rivergate Marina & Shipyard have undertaken a massive refit project and are working on returning "Climate Action Now" to water by early November, when Lisa will host an Open Boat event for the public to inspect her yacht and hear about her planned voyages and her objectives.
Lisa made history becoming the first women to sail solo around Antarctica with one stop
– an emergency layover in Cape Town on South Africa's south-west coast to repair a broken mast.
She wrote a book about her experience, called Facing Fear, which recounts the life-threatening challenges she encountered in her quest.
Lisa also holds the record as the first woman to sail solo, non-stop and unassisted around Australia in the first 100 percent eco-powered vessel. She set a new overall speed record as the fastest monohull to sail solo, non-stop and unassisted around Australia in 58 Days.
In her totally rebuilt vessel, Lisa aims to complete the 14,000 nautical mile voyage in 90 days, beating the current record of 102 days held by Russian sailor, Fedor Konyukhov.
The "stripped out racing yacht" is packed to the gunwales with high-tech nav gear, safety equipment and all the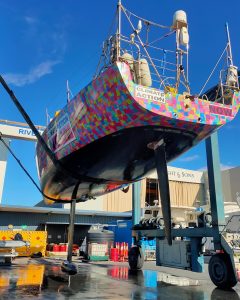 tools required to undertake scientific research while on her voyage in the Southern Ocean. In addition to shining the spotlight on the impact of climate change on our oceans, her mission includes several science assignments on this last remaining "great unknown".
Lisa's yacht has a research unit installed which will collect information at various "data points" along her journey with a mission to discover more about dissolved CO2, acidity, salinity, ocean temperatures, barometric pressure which is crucial for readings on climate change, and carbon trapped in that part of the ocean which impacts various species.
She'll also be measuring the presence of microplastics. As Lisa explains, "The Antarctic is a massive, diverse and unique marine eco-system, and there's not much scientific data collected. I have the support of the science community and will be taking samples along the way."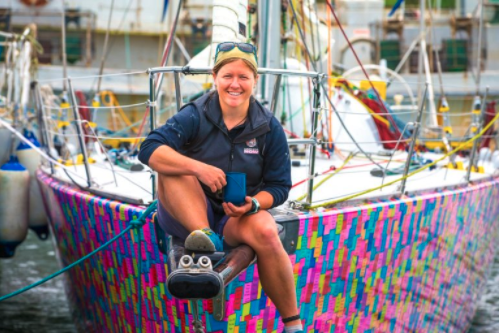 There are two other aims of her voyage: deploying drifter buoys as mobile weather stations and mapping the seabed of the Southern Ocean for the "Seabed 2030 project" which will be compiled in the Global Atlas scheduled for release in 2030."
In November, Lisa hopes to sail from Brisbane where she has been working on her yacht at Rivergate Marina & Shipyard, to WA to prepare for her departure to Antarctica in mid to late December, depending on weather and conditions.
Lisa has spent the past four months at Rivergate, working with the marine professionals and trades on-site to completely overhaul and refit her yacht – testing the hull and repairing any weakness, replacing watertight deck hatches, rigging, rudder bearings, fuel and water systems, safety rails, electronics and nav gear.
"I've been very hands on, working alongside the specialists at Wright Marine who have replaced the boat's carbon fibre and fibreglass shrouds and changed from inboard to outboard, changing location for the pick-up of the rigging and allowing a double spreader rigging. This gives me a 30 percent increase in strength and confidence in the safety margin."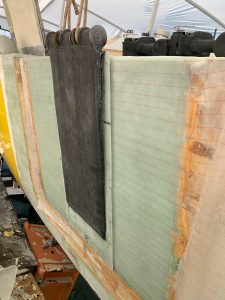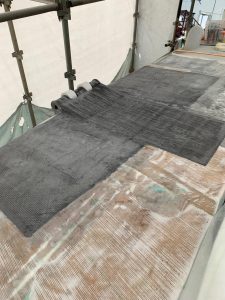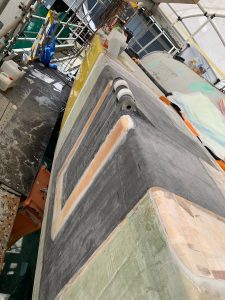 John Stevens, shipwright at Wright Marine worked on the hull and interiors, relying on ATL Composites' products such as WEST SYSTEM Marine Epoxy products and ProBalsa End Grain Balsa.
"We have used the WEST SYSTEM 105 resin with H206 Slow hardener, carbon fibre uni and 600grm double bias E- fibreglass for reinforcing, using AIRTECH vacuum bag consumables to consolidate the laminates," he said.
WEST SYSTEM is an industry standard for boat restoration and repair creating an effective moisture barrier and providing superior secondary bonding strength. Vacuum bagging the reinforcements also enhances the laminating process by ensuring even clamping pressure over all areas of the repair regardless of the size, shape of number of layers.
"It's a simple choice," he said about specifying ATL products. "We always know what we're getting and we've never had a problem. This is our first time using carbon and we're very impressed. It's beautiful! It stayed together brilliantly. We'll definitely use it again.
"We always turn to ATL for support, especially if we have something that stumps us. The experts at ATL provide great advice."
Poised for re-launch, Lisa's yacht "Climate Action Now" is named to convey her message: Man-made climate change is impacting our environment. Since taking up sailing in 2005, Lisa has been a witness to the health of the oceans, prevalence of storms and the real risk of collision with ice as glaciers melt at a rate never before observed.
"These are all symptoms of man-made climate change," she states. "What we know is that action needs to be taken and a greater awareness needs to be reached."
Lisa's campaign encourages people to commit to actions as individuals, such as taking public transport, riding to work or recycling as steps towards climate action and a better future.
"People are so conditioned to be limited in our goals and views," she continued. "Until we put ourselves in uncomfortable positions, we don't know what we're capable of. I went from no sailing experience, to 10 years later holding three world records."
"I really want to show people that you can achieve anything you set your mind to. Whether that's to run a successful business or go on an adventure – to live their dream, whatever it is. Life's too short not to."
To read more about Lisa visit www.lisablairsailstheworld.com
To read more about Wright Marine visit www.wrightmarine.com.au