A significant milestone has been achieved in 2021, with three generations of the Nichols family reaching 75 years of managing Cruise Craft boats from their base in Queensland.
75 years of this business is a true testament to the values that Roy Nichols instilled into his children and grandchildren from a young age; to work hard, be honest, enjoy what you do, always look forward and respect those who contribute to the everyday business – be it staff, dealers, suppliers or customers.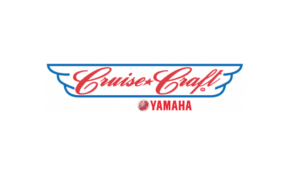 From building large timber vessels in the early days to now some of Australia's most premium offshore fibreglass trailer boats ranging from 5.6m to 7.2m. Whether it's family boating or serious offshore fishing, Cruise Craft has the right boat for all individuals, from their punchy 568, to the all-mighty Explorer 720HT.
For decades Cruise Craft has targeted the niche of serious offshore fishing and continually aims to produce not necessarily the most affordable but rather, the ultimate fishing trailer boat. To homing in on the niche of offshore fishing, just over three years ago Cruise Craft discontinued their range of Resort Bowriders and replaced them with two sizes of centre consoles, the F360S and F360M. The release of the centre console range has been a huge success, however, the flagship Explorer 720 Hardtop remains as the biggest seller.
The Cruise Craft range has a model to suit nearly every boating aspect in Australia.
Cruise Craft may be celebrating their 75th year of business but rest assured this is only the beginning. To learn more about Cruise Craft boats, visit their website.