NSW Police and Emergency Services Minister David Elliott today announced the expansion of rescue services by Marine Rescue NSW, with a rescue boat set to operate out of Eden for the first time from January, providing greater protection to boaters on the NSW-Victorian border.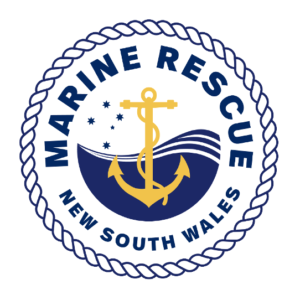 As part of this expansion, Mr Elliott said Marine Rescue Eden had today taken delivery of the unit's first rescue vessel, with the new boat expected to be operational in the second half of January following the induction of unit members.
"The Marine Rescue Eden volunteers have provided a valuable marine radio service to boaters on the Far South Coast since the late 1970s. This expansion of their service means boaters on our southern waters will be safer than ever," Mr Elliott said.
Formerly based at Point Danger on the NSW North Coast, Point Danger 30 has undergone an extensive $69,000 refit ahead of its deployment to the other end of the state at Eden where it will undertake operations as X30 until the delivery of a new purpose-built vessel in 2022.
"The boat is one of 38 new rescue vessels funded from the $37.6 million the State Government has invested in Marine Rescue NSW over four years to ensure their volunteers have the equipment and facilities they need for their vital work to save lives on the water."
He said MRNSW would continue to work closely with the NSW Police Force Marine Area Command, which operates the large ocean-going launch, Falcon, from Eden.
"This new resource means that together the two agencies can provide an even higher level of service to their local community," he said.
Member for Bega Andrew Constance announced the unit also would gain a second base as part of its expansion.
"The unit will establish a new waterfront base in the former NSW Maritime building at the Port of Eden. This will provide a ready room to ensure crews can deploy as quickly as possible to respond to emergencies, along with training facilities," he said.
"Enhancing our local emergency response capability is great news for the large number of local and visiting boaters here on our coastline, who will now have the added reassurance of knowing that our volunteers and this vessel stand ready to assist them should they run into trouble," he said.
"Boating activity in our region has taken a hit from the Black Summer bushfires and COVID over the past two summers but we know that it will bounce back bigger and better than ever and this new resource means Marine Rescue will be ready."
Commissioner Stacey Tannos thanked the State Government and boating community for their ongoing support for MRNSW volunteers and their mission to save lives on the water.
"Their support is essential for us to continue expanding our capability and service to ensure that we are rescue-ready from one of the coastline to the other," he said.
During 2020-21, the Marine Radio Eden radio operators managed almost 5,500 radio calls, initiating more than 40 rescue missions, including three Mayday calls and more than 20 other operations in response to life-endangering emergencies.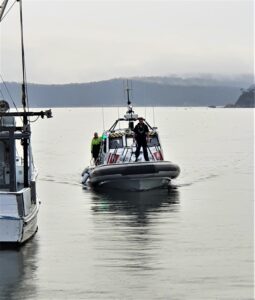 They Logged On about 1,600 boats with more than 11,000 people on board, keeping watch for their safe return to shore and launching searches if they were overdue and uncontactable.
Marine Rescue Eden Unit Commander Stuart Manson said the expansion of the unit's services was an exciting new development for its volunteers.
"Our volunteers provide a first-class marine radio service, monitoring the airwaves for distress calls from boaters in trouble, not only on our coastline but also across Bass Strait, thanks to the upgraded radio technology and infrastructure MRNSW has installed in recent years," he said.
"This is a great milestone for our unit. We're looking to increase our membership so we can make sure we're ready to respond whenever we get a call for help. We are encouraging members of the community to come on board to help us save lives."