Delivered as a half-day, face to face course, the Boatyard Best Practice course will assist boatyard operators in their obligation to ensure their staff are made aware of workplace risks and ways to mitigate the risk of injury and incident.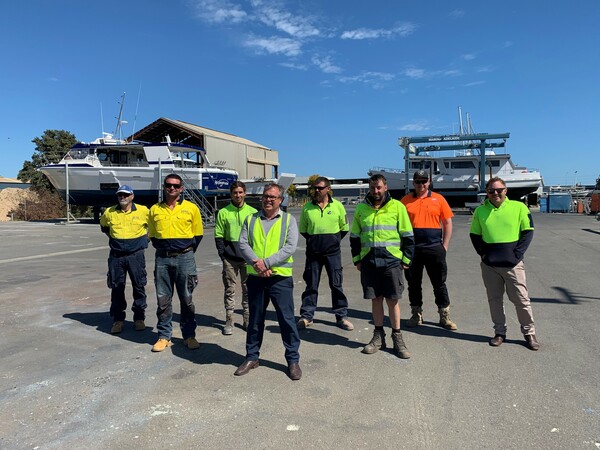 The Marina Training Institute, wholly owned by MIA is introducing a new face to face half-day Boatyard Best Practices Course.
Numerous hazards potentially exist at boatyards, which may include toxic fumes, hazardous chemicals, flammable liquids, falling objects, wet and uneven surfaces and many more. It is important that these activities are carried out safely and to industry best practices to avoid accidents and injuries.
Employees must be aware of the potential hazards present at a boatyard and take suitable precautions to prevent accidents and injuries. This new Boatyard Best Practices course provides information about safety and best practices measures.
While it does not take the place of a site-specific induction, it will cover the main tasks common across boatyard operations. Topics covered include personal safety, environmental practices, chemical handling routine inspections and working at heights.
The Marina Training Institute say, "participation in this course should be part of any boatyard's risk mitigation strategy"
Royal Prince Alfred Yacht Club, NSW – 18 Jan, 9am to 1pm
Blairgowrie Yacht Squadron, Victoria – 19 Jan, 9am to 1pm
White Bay Marine Park, NSW – 20 Jan, 9am to 1pm
For Course prices and register now to book your spot Click Here