Volunteers at Marine Rescue NSW's Batemans Bay Unit will benefit from enhanced emergency response and training capability, with a $520,000 facilities upgrade officially opened today.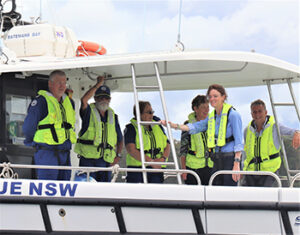 Minister for Emergency Services and Resilience Steph Cooke said volunteers play a vital role in protecting the local boating community.
"The upgrade to the Batemans Bay Unit's headquarters means volunteers can be on the water faster in an emergency and train more effectively, while supporting the region's booming boating population," Ms Cooke said.
"With additions to the garage, volunteers now can have their secondary rescue vessel, Batemans Bay 21, hitched up to their vehicle and ready to rapidly deploy.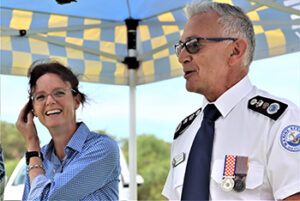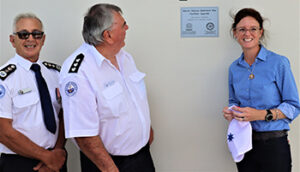 Of the NSW Government's $37.6 million investment in Marine Rescue NSW, $5.4 million has been committed to upgrade marine radio communications infrastructure, purchase new vessels and improve facilities across the Bega electorate.
Since the start of the summer boating season on 1 October 2021, volunteers from the Batemans Bay Unit have managed over 3,400 radio calls, initiated 38 rescue missions and safely returned 86 people to shore.
Marine Rescue NSW Commissioner Stacey Tannos said as one of the largest and busiest Marine Rescue NSW Units on the State's South Coast, the improved facilities would provide welcome additional meeting and training space for the Unit's 91-strong membership.
"Training is the unseen foundation of every rescue mission. The addition of a dedicated training area will enable Batemans Bay members to practice many of the skills they need for their vital work in saving lives on the water," Commissioner Tannos said.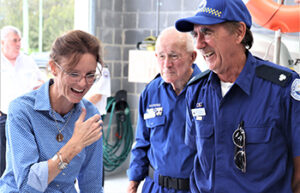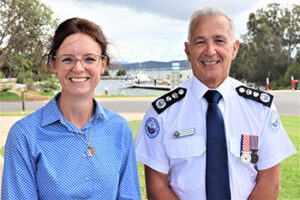 "I'd like to thank Minister Cooke and the NSW Government for their ongoing support in helping our volunteers have the facilities they need to keep local boaters safer."
Marine Rescue Batemans Bay Unit Commander Michael Syrek said the upgrade was a tremendous development for the unit's members.
"The renewed facilities will not only enable improved training and emergency response, members with a disability will have improved access to meeting and operational areas with the addition of a lift," Mr Syrek said.
"We are extraordinarily proud to provide such an important safety service to our community and it is fantastic to have the facilities we need."