Deckee, the analytics and engagement platform for the waterways and the maker of the world's leading boating safety app, is pleased to announce its confirmation as the Premier Sponsor of the 2022 International Boating and Water Safety Summit (IBWSS).
IBWSS is a global networking and education opportunity for anyone involved in boating and water safety. 2022 will celebrate the 25th year of the event, held over four days in Washington D.C. from March 13–16, with a close look at how recreational boating and water safety communities collaborate to save lives around the world. Over 250 delegates from government agencies and water safety organizations are expected to attend.
Deckee Founder and Chief Executive Officer, Mike McKiernan, has also been announced as a keynote speaker of the event. The session has been titled "The new analytics capabilities for the waterways – Opening up a new world of boating activity data that can mitigate risks and inform decisions."
"Our mission at Deckee is to help everyone stay safe and informed on the water, and the purpose and global impact of the International Boating and Water Safety Summit aligns perfectly with this objective," said Mike McKiernan.
"IBWSS presents an exciting opportunity to showcase how Deckee's innovative platform can help governments and maritime organizations gain unprecedented insights into on-water activity which can help keep the public safe."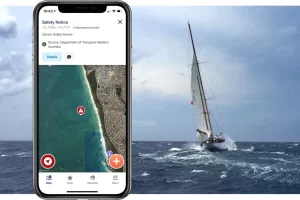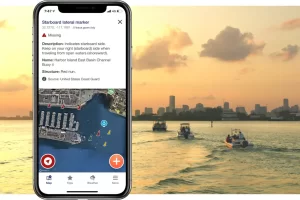 Deckee's sponsorship of IBWSS follows the recent launch of the free Deckee mobile app in the US, which has quickly gained over 20,000 users and an official partnership with the National Safe Boating Council (NSBC).
The app is continuously augmented and contains maritime data from the National Oceanic and Atmospheric Administration (NOAA), over 54,000 aids to navigation from the US Coast Guard (USCG), 4000 nautical chart features, and weather information such as wind, tides, and swell.
IBWSS is organised by the National Safe Boating Council in partnership with the U.S. Coast Guard. The NSBC is a nonprofit organization which serves as a national catalyst for developing a safe boating culture by providing educational resources, outreach programming, and training opportunities for industry partners and the boating community to influence safe, secure, and responsible boating.
""IBWSS provides the opportunity for us to leverage our most valuable resource ~ each other. Sharing our combined knowledge, experience, resources, and skills in a collaborative environment gives us the unique opportunity to continue to partner to achieve our common vision of safer waterways. We are thankful for Deckee's dedication to mitigating risk for boaters around the world by providing an innovative analytics and engagement platform," said Peg Phillips, Executive Director of the National Safe Boating Council.
The Deckee App is free via Google Play or the Apple Store. For more information or to enquire about partnering with Deckee, visit www.deckee.com.