Having made the decision to relocate from Western Australia to Queensland in 2001, award winning cabinet maker, Nathan Fry, was looking for a change, as well as a challenge.
Nathan found that within leading Australian luxury motor yacht manufacturer, Maritimo, where he heads up the motor yacht builder's cabinetry department, managing all cabinetry staff, and ensures the team delivers on the company's renown quality of craftsmanship.
Having completed his apprenticeship in Western Australia, and with two Apprentice Of the Year titles to his name, Nathan was a drawn to the marine sector because of the intricacies of the cabinetry work in luxury vessels.
"The attention to detail and the complexity of the workmanship that goes into the timber aspects of boats is a step ahead of basic cabinet making and woodwork generally," he said.
"I love the challenge and I love seeing the finished product which really sets each boat apart and makes it like a work of art.
"The team of people I work with are all totally dedicated to seeing the best outcome with each vessel and we are immensely proud of the final result when you see a boat completed and launched."
Having joined Maritimo in 2004, Nathan said he thoroughly enjoyed the workplace and the people he works with every day.
"It really is the people that make it," he said. "The team are all very skilled and committed to doing their best, and the management team are very accessible and approachable.
"They all know each of us by name and they are always ready to stop and have a chat with us when they are in the factory.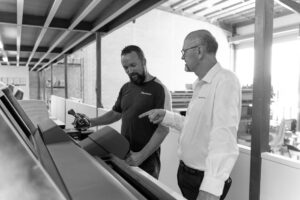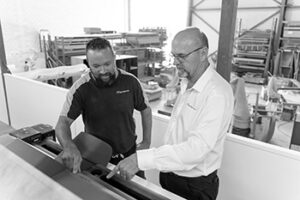 "It really makes it a great work environment and makes you feel appreciated."
Nathan said the diversity of both women and men within the department, was something the team are very proud of.
"Anybody in our field really needs a fine eye for detail and must consistently be thinking about how something could have been done a bit better," he said.
When he is not working, Nathan enjoys water sports and all aspects of four-wheel driving and motorsports.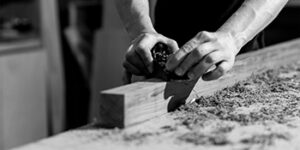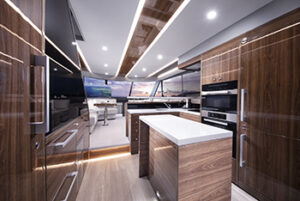 Maritimo's General Manager, Phil Candler, said the company placed a great deal of importance on meeting and exceeding customer expectations and Nathan was a very important element in that process.
"He doesn't miss a thing".
"Nathan and his team are extremely methodical, which is exactly what we need in that role within Maritimo," said Candler.
Maritimo is one of the Gold Coast's largest employers with more than 200 staff. The company has forward orders for its motor yachts stretching into late 2024, and 2025 for some models.
"It is passionate, and skilled employees like Nathan Fry, that help make that future work pipeline possible.