Thomas J. Murray & Associates has completed an economic impact study for the Fort Lauderdale International Boat Show (FLIBS) recently held from October 27th – November 1st, 2021.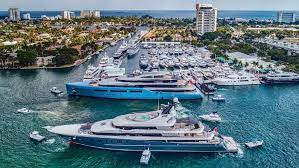 FLIBS is the world's largest in-water boat show and directly contributed $1.79 billion to Florida's economy.
The study also revealed that a total of $899 million in direct sale transactions were completed over the 5 days of the event.
The study was completed on behalf of the owner and producer of the event, respectively the Marine Industries Association of South Florida and Informa Markets.
FLIBS economic impact highlights include:
$1.79 billion in economic output throughout the state of Florida through show purchases and expenditures.
$709.7 million in estimated sales by Florida companies during the show, with $513.9 million made by Tri-County companies, and $233.9 million by Broward County companies.
$85.8 million in state and local taxes generated within Florida, with $24.5 million in Broward County alone.
$580.4 million in statewide personal income and economic activity.
100,000+ show visitors, with 49% of visitors from outside Florida.
$241 per day average spend by out-of-town visitors (hotels, restaurants, retail, and local transportation).
$47.3 million in estimated total expenditures by non-local visitors and exhibitors.
To view the full report, see below.
Click here to view full report