Australian Sailing is set to help Tackers Centers take the Tackers program to new heights this year via some great new resources and special offers.
In recent months Australian Sailing has released details on several initiatives to help clubs grow their program over the year ahead. Details of these initiatives can be found below.
1. New Tackers promotional video – It's all about fun!
Australian Sailing has just released a brand-new promotional video showcasing everything there is to love about Tackers!
There is so much for kids to experience and love about sailing – getting out on the water, being active and having fun together.
The video is designed to help clubs to promote the Tackers program to their local community. Clubs can use the video via their own social channels, embed it on their website or show it on in-venue screens. View the video below and download it along with other Australian Sailing promotional videos via THIS LINK.
For more information about the Tackers program visit https://www.discoversailing.org.au/home/
2.Tackers Instructor Discount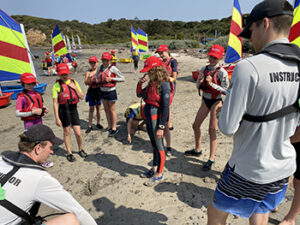 Nutricare are now the Major Partner of the Tackers program and they are offering a $100 discount to all Tackers Centers for a prospective instructor to use at either a Dinghy Assistant Instructor or Dinghy Instructor course. The initiative is thanks to Nutricare, and aims to break down some of the barriers to getting more qualified Instructors in clubs and centres leading our next generation of sailing stars.
For full details and to apply click this link.
3. Contribute to your club through PATCH by Nutricare
Australian Sailing affiliated clubs and their members will be offered the opportunity to purchase Nutricare products as of this month, with part of the proceeds being returned to the clubs to help fund future participation. Clubs can now benefit directly from Australian Sailing's partnership with Nutricare, by either:
Signing up for an exclusive link to share with members, to enable them to purchase Nutricare products (including PATCH or STRAP) online. All member purchases through this link will generate a 40% cashback for your club. No catch, just PATCH!
Clubs can register to be a 'retailer', by stocking the Nutricare range in their clubs. Once a club is registered through this link, they will become a Nutricare wholesaler, and they will receive the ~40% margin share of the purchase price.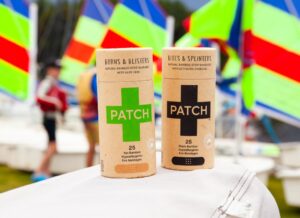 Click here to find out more about how your club can sign up for the affiliate program or to become a wholesaler today.
Further to this clubs and club members have the chance to score some great prizes for getting creative and showing how they are making a difference with your best #PatchUp social posts. For full details on this competition exclusive to Australian Sailing clubs and members click this link.
4. Tackers Zhik Packs
Make sure you are giving your Tackers participants the best experience by including a Zhik Tackers pack in their course registration this summer season.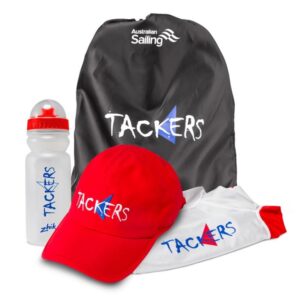 Zhik Tackers packs are now back in stock in all sizes, and include:
Zhik long sleeve rash top
Cap
Drink bottle
Black carry bag
The packs come at the amazing price of $40 per pack + shipping. Full details and how to order via this link.