Three intrepid crews will participate in the inaugural Row-the-Rip from Point Nepean to Portarlington over the next three days, as part of the biennial Wooden Boat Festival of Geelong, hosted by the Royal Geelong Yacht Club over the March long weekend.
The teams will row from Point Nepean Quarantine Station at 1.00 pm on Wednesday, rowing the 3.5km across the fickle Rip, Port Phillip Bay's entrance to Bass Strait, to Point Lonsdale and on to the Queenscliff Cruising Yacht Club.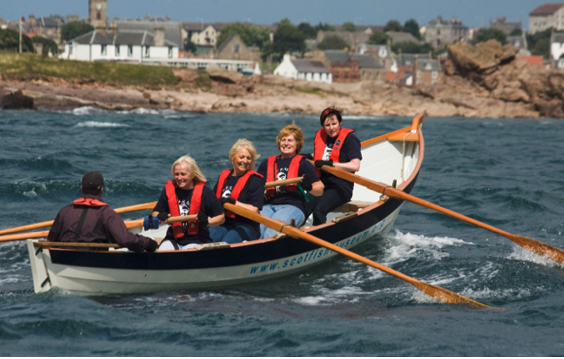 On Thursday the teams head north from Queenscliff to St Leonard's, before the final leg of the journey on Friday which will take the rowers around the north-eastern coastline of the Bellarine Peninsula to their final destination at Portarlington.
All three teams will have already completed the approximately 60km trip from Mordialloc to Blairgowrie over the past three days.
St Ayles Skiffs are four-oared coastal rowing boats, with heritage in the Shetland Islands, Northern Scotland. A flat-packed kit boat designed by Australian naval architect Iain Oughtred, there are now 300 built and rowed by community groups around the world, many of whose members have never built or been in a boat before.
Peter Doyle, Royal Geelong Yacht Club Member and St Ayles Skiff coordinator say, "The very first Row-the-Rip is an exciting opportunity to bring skiff rowers together and take on a new challenge as a community."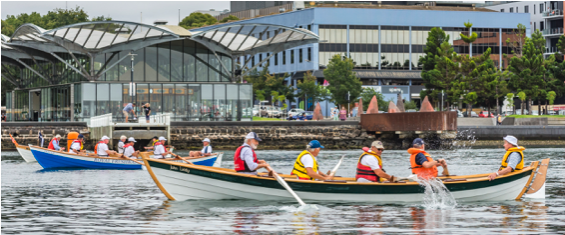 "As part of the Wooden Boat Festival of Geelong, this event and the racing regatta held at Wangim Walk are a key event in the Royal Geelong Yacht Club's efforts to open skiff rowing to the wider Geelong community.'
The motto of the worldwide St Ayles Skiff Association is: Communities build boats; boats build communities. Here in Geelong, three boats were built by Iraqi & Iranian immigrants led by and in coordination with members of the Royal Geelong Yacht Club. Currently, over half of the St Ayles Skiffs are built and rowed by women for social enjoyment and fitness.
Event sponsor Boatcraft Pacific supplied the St Ayles Skiff Association with all of the Bote-Cote resin and paint products required in the build of the RGYC skiffs and continues to support the growing community of rowers.
Wangim Walk will provide the perfect vantage point for spectators wanting to view the St Ayles Skiff racing on Saturday and Sunday, with boats in touching distance as they start and finish off Australia's longest on-water public walkway.
"Spectators can expect to witness some good fun challenging racing right off Wangim Walk," says Peter Doyle. "We're inviting the Geelong community to come down, experience the racing and the wonderful St Ayles Skiff culture, and have a go".
For more information visit www.woodenboatfestivalgeelong.com.au