It is with much sadness that we report on the passing of a true leader and champion of the recreational marine industry, Peter Hunt.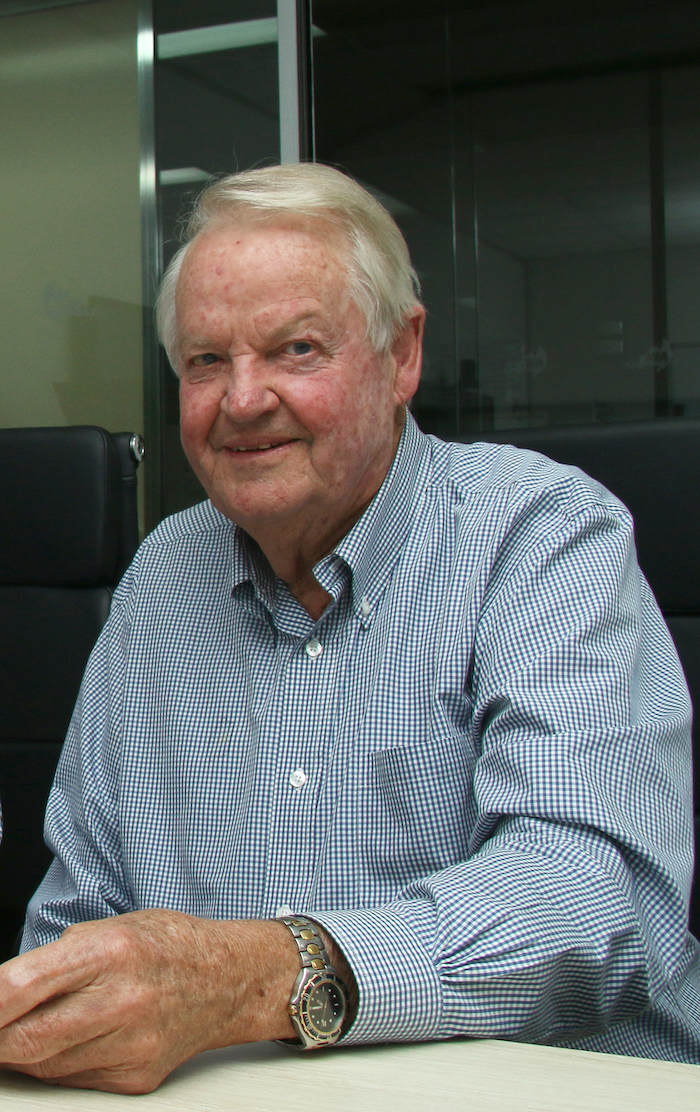 Peter was born on 3 August 1935 and passed peacefully yesterday 17 March 2022 at the age of 86.
Peter Hunt was a founding member of the Boating Industry Association of NSW in the 1960's and served as both President and Vice President of the Association. He was a Life Member and honoured with the industries Robert Greaves achievement award in 1991.
Peters' dedication to the industry was considerable, having been instrumental in launching the Sydney International Boat Show alongside Dick Pym (Snr) in the 1960's.
In 1988 Peter returned as BIA President for a second term to address important matters. He was joined by a new Board of Directors and led the way in rebuilding the Association and delivering the first Sydney International Boat Show in the newly opened Darling Harbour venue.
Peter was a long-term member of the recreational marine industry with the family business set-up by his father, an engineer and game fishing enthusiast Edwin Hunt in Blakehurst in 1946. Peter joined his father's business in 1951.
Peter was also a Life member of the Australian Volunteer Coast Guard; Guest Lecturer at the Royal Volunteer Coastal Patrol; Foundation Member of the NSW Council for the Promotion of Safe Boating; Foundation Member of NSW Waterways Advisory Committee and Past Director of NSW Waterways Authority.
Roy Privett, past GM of the Boating Industry Association and fellow Life Member said, "There is no doubt he made a tremendous contribution with knowledge and common sense that won him respect throughout the boating industry and within government circles".
Peter will be farewelled next Friday 25 March at a family service in Sydney.
Fair winds and following seas.
Rest in Peace.