The program for the Marinas22 International Conference and Trade Exhibition brings together a fantastic line up of domestic and international speakers.
The two-day program is comprised of 24 conference sessions and is delivered through a variety of plenary sessions and workshops. The program will tackle a range of industry issues, focus on specific operational matters, and explore and showcase the opportunities and innovations of the future.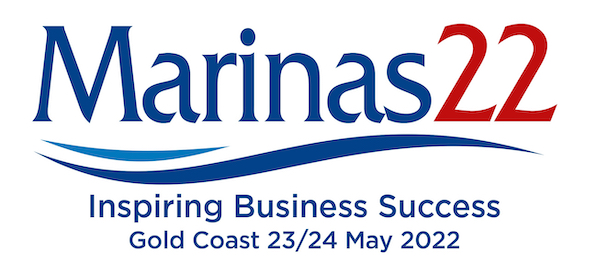 Conference Chairman Mike Harvey explains how the program will evolve over the two days, "Day one of the Marinas22 program is designed to provide delegates with the research, data and tools needed to leverage the recent growth in the industry and to set their businesses up for future success. On day two, delegates will be encouraged to look internally at their operations to capitalise on this industry growth"
MIA CEO Suzanne Davies commented, "This will be one of our best speaker line ups yet. They will deliver relevant, timely and thought-provoking content designed to inspire delegates to capitalise on the strength of the industry".
The program kicks off on day one with an economic overview and forecast from NAB's Tapas Strickland; followed by Ashley Fell, Demographer and Social Researcher and Director of Advisory at McCrindle Research who will focus on the future consumer and demographic trends and the opportunities for the marina industry.
Delegates will receive the findings of the Health of the Australian Marina Industry Survey (HAMIS). With over a decade of reliable industry data collected by Michigan State University, an overview of the trends and key industry benchmarks will be presented along with the latest 2021 data.
Investor, entrepreneur, and President and owner of Bellingham Marine Industries, Joe Ueberroth will discuss how marinas can maximise their return on investment, through strategies including yield management, further investment, and prudent operational management.
The second half of day one, will provide delegates the option to delve into specific topics through two workshop streams. Each workshop session will involve a panel of experts discussing topics such as innovation, the environment and industry evolution, marketing, and the guest experience.
Day two of the program will see Darren Vaux explore how sustainable the unprecedented growth in boat ownership and utilisation is and how the industry can keep new and old boaters engaged as we move into a post COVID environment. Darren is the President of the BIA, Vice President of ICOMIA and the Managing Director of the Empire Marinas Group.
Insuring against and managing risk, legal issues facing marinas and creating an engaged, productive and high performing workforce through training and development will be the focus of the day two workshop sessions.
The program will conclude with the keynote address on 'Inspiring Success' from Jonathan MacDonald. Jonathan is an award-winning, bestselling author and one of the most in-demand keynote speakers in the world on the topics of change, digital transformation, mindset, innovation, strategy and the future. He is also the Chief Marketing Officer at Minima. An entrepreneur and investor, Jonathan has nine start-ups to his credit. He has also advised well-known, blue-chip companies including Google, Microsoft, Apple, P&G, Unilever, Nestle, Lego, Heineken, Sony and IKEA, and is trusted by senior executives around the world to convert his insights on perpetual change into profitable business strategies and personal success.
Marinas22 is not to be missed, to book your place visit www.marinas22.com
Speaker Bios:
Joe Ueberroth
An insightful investor, owner and entrepreneur, Joe will discuss how to maximise the potential and the returns of marinas in the future, including a number of strategies ranging from master planning and design to major IRR enhancements from facility longevity maximisation to dynamic yield management to harnessing the value of the non-boater. Joe is the founder of Bellwether Financial Group, Owner and CEO of Bellingham Marine, President of Bellwether Marine Development, Founder & Chairman of BellPort Group (Marina Management Co.) Chairman of Newport Harbor Shipyard and Founder & Chairman of Marina Lending.
Ashley Fell
Ashley Fell is a Social Researcher, Author, TEDx Speaker and Director of Communications at the internationally recognised McCrindle. With academic qualifications in communications and as a generational expert, Ashley understands that leaders need to inspire and engage employees and consumers and connect them with the organisation's purpose and vision. Her expertise is in training and equipping leaders and teams on how to lead across generational divides; particularly Gen Y (popularly known as millennials), Gen Z and now the newest generation, Generation Alpha.
From Ashley's experience in creating engaging research-based content, strategising public relations, managing social media platforms and coordinating industry events, she is well positioned to advise on how to achieve cut through in these message-saturated times.
Tapas Strickland
Tapas is Director, Economics at NAB and provides commentary and insights for clients on the economy and financial markets including regularly kicking off the working day with key overnight updates on NAB's Morning Call podcast. Having recently spent the past couple of years in our London office, he continues to work with NAB's diverse range of clients, from SMEs to institutions, both in Australia and abroad. Prior to NAB, Tapas spent six years at the Reserve Bank of Australia and also worked as an economic adviser in the Department of Prime Minister and Cabinet, advising the Gillard, Rudd and Abbott governments
Darren Vaux
Darren is Managing Director of Empire Marina Bobbin Head, a 200 berth full service commercial marina in Sydney. The Marina was consecutive winner of the Australian Marina of the Year and the first marina Inducted into the Australian Marina Hall of Fame. Empire Marina was also the first marina in Australia to achieve 5 Gold Anchor Platinum Status and at the time only one of 3 in the world at this level. Darren is also the president and director of the Boating Industry Association, past-Vice President of the Marina Industries Association, member of the Executive Council of ICOMIA, Chairman of the Maritime Advisory Council in NSW and Chairman of the AS3962 Guidelines Design of Marinas review committee.
Darren has over 30 years' experience in property and maritime investment including the development and construction of major projects in Australia and overseas and has diversified interests including Australia, NZ and Pacific Island representative for bedsonboard.com and non-executive director of PrimaryMarkets Ltd.
Keynote: Jonathan MacDonald
Jonathan MacDonald is an award-winning, bestselling author and one of the most in-demand keynote speakers in the world on the topics of change, digital transformation, mindset, innovation, strategy and the future.
Born in the UK and currently based in Australia, Jonathan has worked in over 100 cities globally and is internationally renowned as a business, technology and social expert.
Jonathan is mostly asked to speak about change, digital transformation, innovation, the future and how to accelerate and unlock opportunities for success. With a world-class and exceptionally deep knowledge of trends, market shifts and competitive landscapes in all territories and industries, Jonathan has hands-on experience with companies all over the world, enabling him to speak in detail about what practical steps can be taken to be powered by change.