The Department of Environment, Land, Water and Planning (DELWP) is conducting the My Victorian Waterway Survey, to understand how Victorian's use their waterways, what they value about them and what their vision is for how waterways are managed – now and into the future.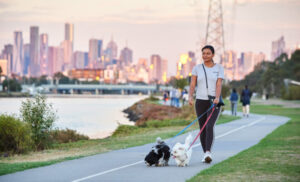 The survey is designed for any Victorian who visits a waterway; any river, stream, creek, floodplain, wetland, estuary, lake, water storage or reservoir. It should take only 10 minutes to complete, and is open now to 17 April 2022. The survey can be accessed via this link and can also be found at water.vic.gov.au. This survey will build on the previous 2009 My Victorian Waterway Survey to identify trends in waterway use, perceptions, and knowledge over time.
Responses from the last survey were used to inform government policy, decision-making and investments, so get on board and HAVE YOUR SAY.