The 2022 Sanctuary Cove International Boat Show (SCIBS) will roll out the red carpet for the greatest show afloat with a stellar lineup of more than 600 boats on display from 19 – 22 May 2022 at Sanctuary Cove on the Gold Coast.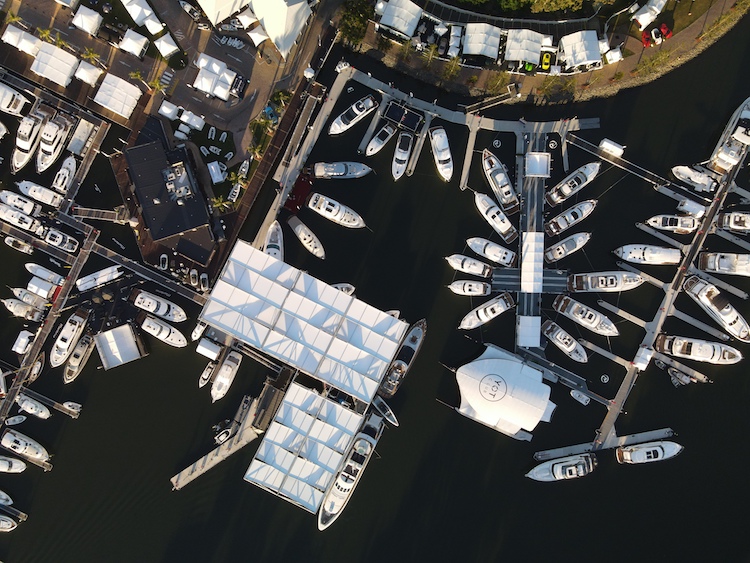 In one of the biggest shows to date, SCIBS will showcase more than 200 boats on water with an additional 400 vessels on display across the precinct from luxury superyachts to fullthrottle powerboats and trailerable watercraft. SCIBS offers an unmissable immersive experience of high-end luxury motor yachts on water within the new $10 million Sanctuary Cove Superyacht Marina expansion, which includes 48 purpose-built undercover berths – a Southern Hemisphere first.
The all-star cast of premium brands taking prime position on the water for the 33rd annual SCIBS event includes Maritimo, Princess, Riviera, Horizon Yacht Australia, Palm Beach, TMG, Eyachts, Multihull Central, Whitehaven, Aquila, Integrity, Longreef, Windcraft, Schaefer, Spirit Marine, Northside Marine, QMC, d'Albora, Geoff Loveatt, Short Marine, Leopard Catamarans, Fleming, Yachtsmen International and Leigh Smith Yachts.
SCIBS General Manager Johan Hasser said the motor yacht category continues to make waves with outstanding sales due to increased boat ownership and consumer interest in the recreational boating lifestyle in Australia.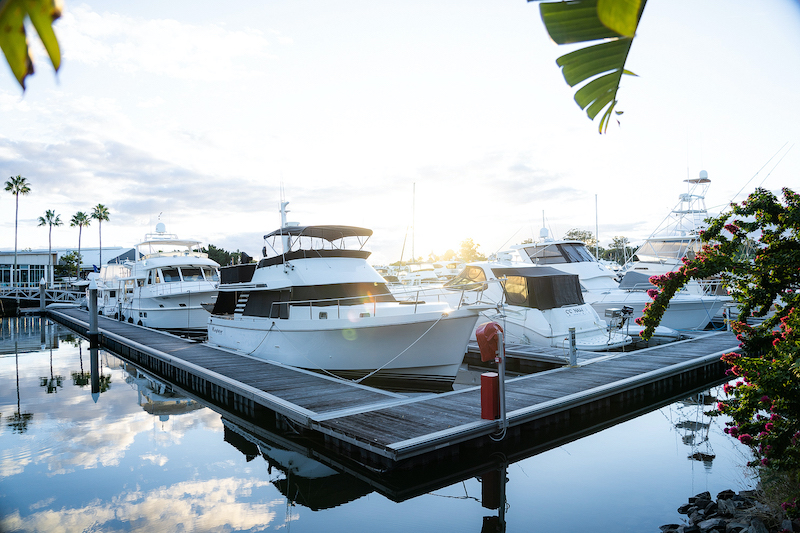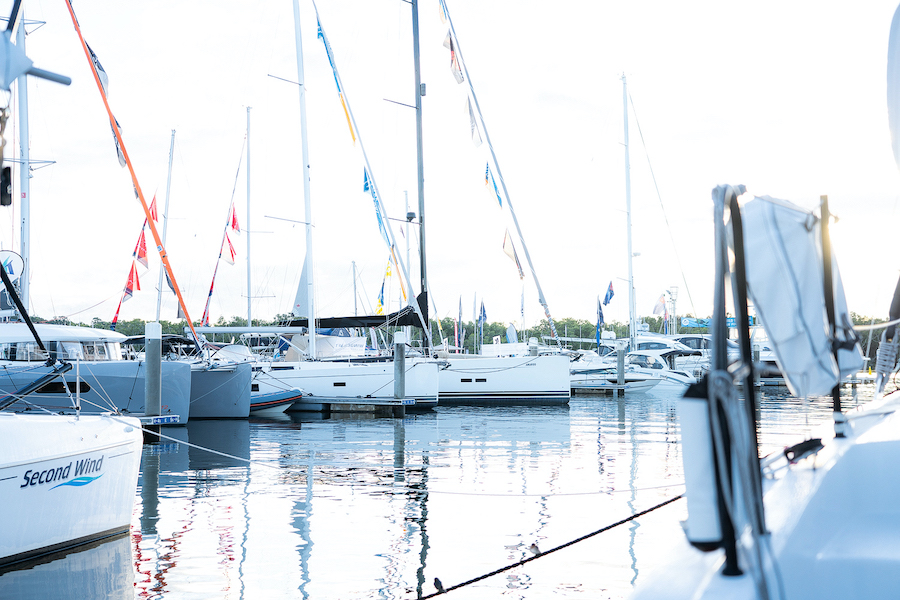 Princess Yachts Australia Dealer Principal Greg Haines said the luxury British brand has experienced impressive sales with more stock rolling in over the next 24 months, including the upgraded F Class 55 Flybridge yacht.
"We will showcase a fleet of six Princess yachts on water, which includes the world premiere of the upgraded, award winning F55 model, as well as the F50 and F62 craft in the F Class and three V Class sports yachts – V40, V55 and V60," Mr Haines said.
"Princess is looking forward to hosting an owners' lounge and events as well as reengaging with our customers – old and new – at SCIBS 2022."
Leading Australian luxury motor yacht manufacturer Maritimo will debut three new models as part of a fleet of six vessels on water, which Lead Designer Tom Barry-Cotter said heralds one of the brand's most anticipated displays at SCIBS in recent years.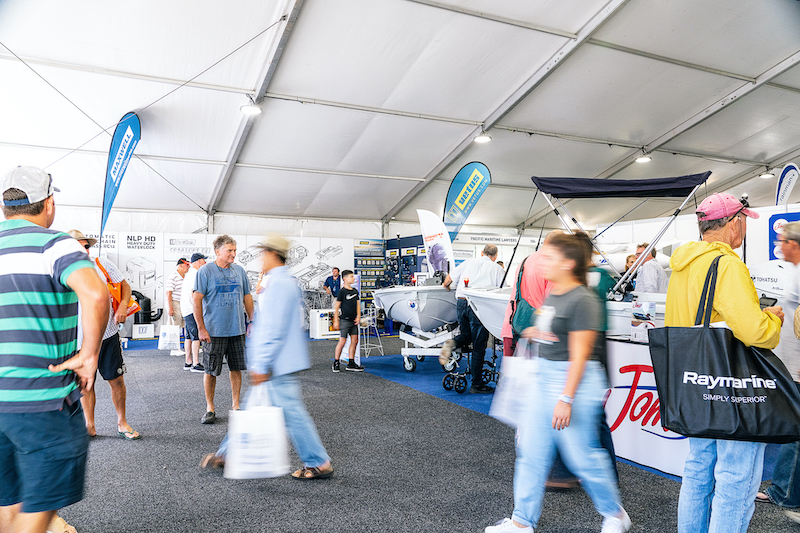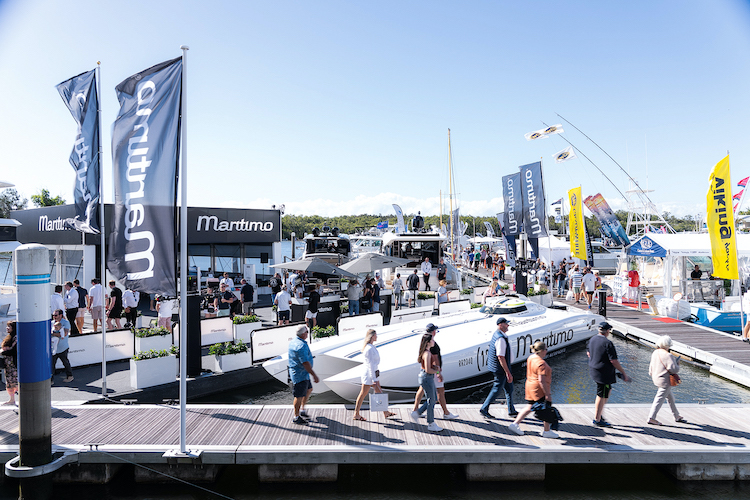 "We will unveil the exclusive global launches of the M60 Flybridge Motor Yacht, M600 Offshore Flybridge and S600 Offshore Sedan models alongside the M55 Flybridge, S55 Sedan and X50 Sport models from Maritimo's iconic range," Mr Barry-Cotter said.
"As SCIBS is our home show, we always have something exciting planned and this year will certainly be no exception."
Sleek and unique, Florida-based Leopard Catamarans also has an exclusive model to showcase at SCIBS 2022.
"We will premiere the L53 Power Catamaran, which is new to Australia and our most powerful next-generation yacht, as well as displaying the new L42 and L45 Sailing Catamarans at SCIBS 2022," Leopard Catamarans Australasia Sales Manager Peter Devers said.
Premium luxury motor yacht builder Riviera will bring its largest Australian showcase to Sanctuary Cove, led by the premiere of the flagship 78 Motor Yacht and 4600 Platinum Edition Sport Yacht.
Riviera Owner Rodney Longhurst said a fleet of 12 distinctive motor yachts will be on display as part of Riviera's showcase at SCIBS.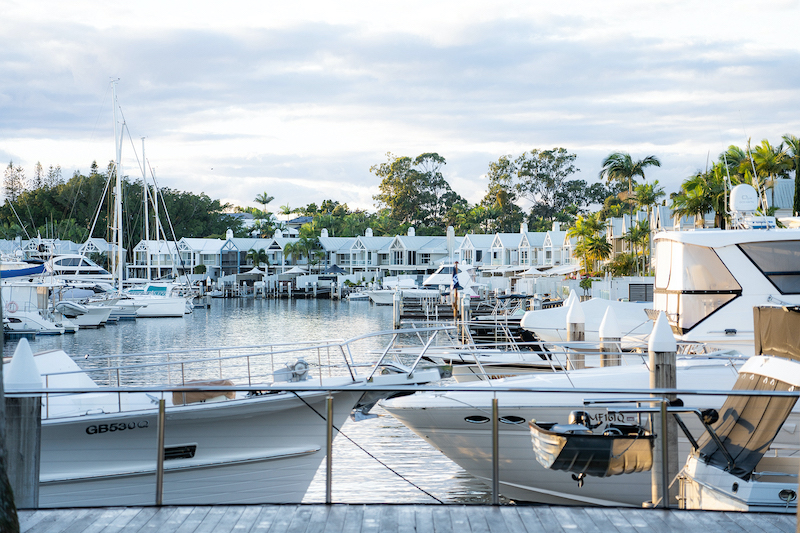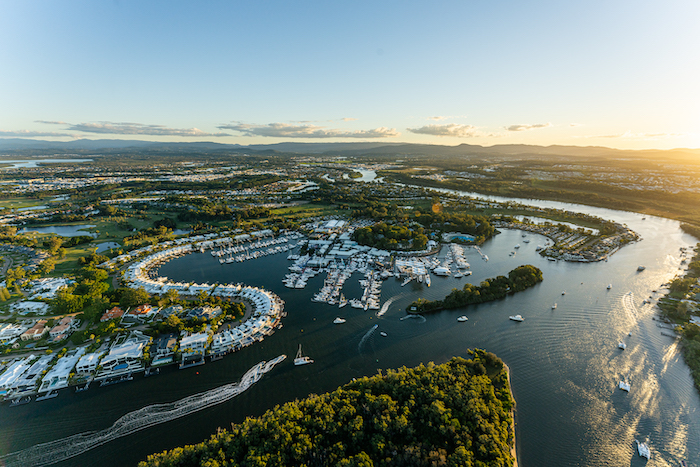 "We look forward to welcoming boating enthusiasts aboard the very best motor yachts Riviera has created, including the magnificent 78 Motor Yacht, which represents a new class in luxury family cruising, entertaining and blue water passage-making and the superb 4600 Sport Yacht, offering innovation and style," Mr Longhurst said.
SCIBS General Manager Johan Hasser said SCIBS was able to capitalise on the recent Sanctuary Cove Superyacht Marina expansion to deliver a large on-water display.
"Presented by Mulpha Events, SCIBS 2022 looks forward to showcasing the exceptional array of more than 200 boats on water against the stunning waterfront backdrop of Sanctuary Cove."
The 33rd Sanctuary Cove International Boat Show (SCIBS) is on from 19 – 22 May 2022. Tickets are on sale now via sanctuarycoveboatshow.com.au/tickets