The Riviera Festival of Boating will deliver an extensive program of educational workshops and signature entertainment events for the Riviera family at Sanctuary Cove International Boat Show this year, culminating in the largest social gathering for some years, for Riviera owners, at an evening gala spectacular.
The program, exclusive to Riviera owners and their families, will support a magnificent showcase of 12 Riviera motor yachts at this year's boat show which is being held from May 19 to 22.
The showcase will include three premieres: the majestic new flagship 78 Motor Yacht, the sophisticated new 4600 Sport Yacht Platinum Edition and a further new yacht yet to be announced. Also featured will be an additional nine magnificent Riviera models, including the long-range and luxurious 50, 64 and 72 Sports Motor Yachts, the sophisticated entertainer 5400 and 6000 Sport Yachts, the sporty and adventurous 395, 505 and 645 SUVs and a blue-water 57 Enclosed Flybridge from across Riviera's acclaimed range from 39 to 78 fee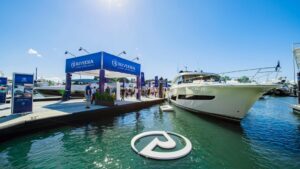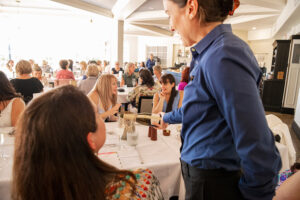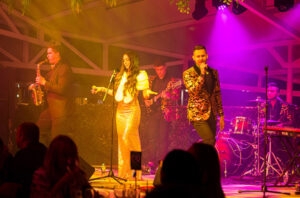 The Festival of Boating program commences on opening day, Thursday May 19, with a Women of Riviera lunch at The Grange located within the grounds of the luxurious InterContinental Resort Sanctuary Cove.
On Friday evening, Riviera owners will enjoy fine hospitality at the Riviera Sunset Bar aboard The YOT Club, a floating superyacht venue located within Riviera's impressive showcase for 2022.
The pinnacle of the Festival of Boating program will be a gala event held at the Gold Coast Convention and Exhibition Centre in Broadbeach, in the heart of the Gold Coast's entertainment precinct. Celebrating the evolution of Riviera will be a spectacular night of superb food, music and entertainment which will bring together under one roof, over 500 Riviera owners, their families and friends, in the largest social gathering of the Riviera family.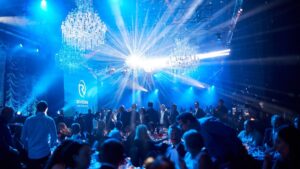 The Festival of Boating program this year comprises 25 hands-on workshops and seminars, where Riviera owners will enhance their boating knowledge with special on-water workshops and off-water seminars, further elevating their boating enjoyment with Riviera.
The workshops and seminars will be presented by Riviera and marine industry experts, featuring the most popular topics and latest technology of key interest to Riviera yacht owners.
The program features on-water sessions, including special lady skippers' courses; on-board power systems maintenance; safe anchoring and mooring; and learning more about the ease of boating with the Volvo Penta IPS propulsion system and its integrated joystick and glass cockpit navigation system.
This will be the first opportunity in several years for more of our motor yacht owners from around the world to come together at Sanctuary Cove and enjoy the special camaraderie that Riviera owners truly appreciate. Rodney Longhurst
Riviera owners and their families will also learn about offshore seamanship, preventative maintenance tips, understanding radar, navigating at night and how to become inspired in the galley with our special guest, TV chef Sally Jenyns. Riviera owners also will have the opportunity to ask Riviera experts about their motor yacht in a very informative open session.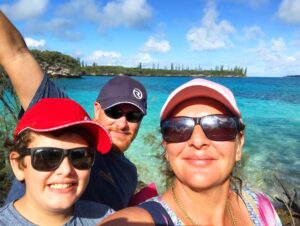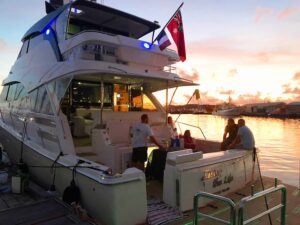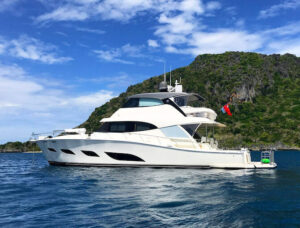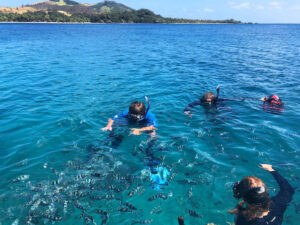 Our very popular and inspiring presentation titled Living the Riviera Dream will be back again with special guests on hand to avail the Riviera family of their adventures aboard.
The special guest presenters this year are Sandra and Regan Fleming who decided to take their 11-year-old son Joel out of the classroom and into the 'school of South Pacific life' aboard their Riviera 68 Sports Motor Yacht, Living the Life. What ensued was a trip of a lifetime, where they discovered a different way of life, new cultures, and some of the world's most amazing boating locations as they ventured to New Caledonia, Vanuatu and Fiji. They returned home to the Gold Coast across the Pacific after travelling for 149 days and 553 engine hours. Their 7,000 nautical mile odyssey around the Pacific was inspired by a Living the Dream seminar at an earlier Riviera Festival of Boating and Riviera is honoured this year that Sandra and Regan have offered to share their knowledge and experience with the Riviera family at this year's Festival.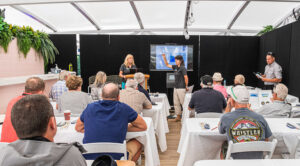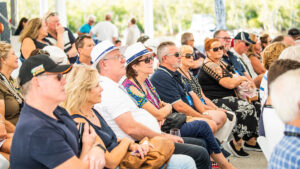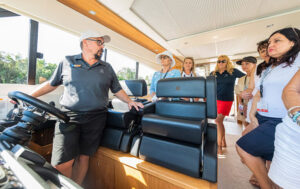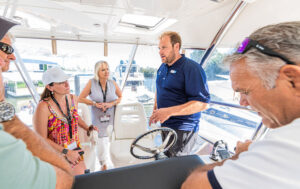 "Every day was a highlight, however landing in New Caledonia after the first leg holds a very special place for me," says Regan. "To take the vessel 780 nautical miles across an ocean and land in a completely different country for the first time was an unbelievable experience".
"My advice would be for everyone who owns a vessel capable of long-range journeys just do it. Explore the coast and further afield by sea. You will never regret it."
Festival of Boating attendees will have the chance to meet Sandra and Regan Fleming and hear first-hand their pre-cruise planning process, how they prepared their yacht for the voyage, be inspired by their experience and, importantly, gain an immensely valuable insight into their lessons learned.
"The Festival of Boating is an exclusive program for our motor yacht owners each year as part of our ongoing commitment to creating their ultimate boating experience," says Riviera owner Rodney Longhurst.
"As we look forward to another exceptional showcase of Riviera motor yachts at Sanctuary Cove, we welcome the Riviera family to this year's festival. This will be the first opportunity in several years for more of our motor yacht owners from around the world to come together at Sanctuary Cove and enjoy the special camaraderie that Riviera owners truly appreciate."
Tickets and spaces are limited, and Riviera owners must register their interest for each Festival of Boating session in advance. Online registration for all festival events is open to Riviera and Belize owners at www.festivalofboating.com.au.