Sir Thomas Johnstone Lipton, First Baronet of Osidge and Knight Commander of the Order of Victoria, born poor in the suburbs of Glasgow, died in 1931 in his barony north of London. Without descendants, he donated his entire fortune to the city of Glasgow.
Scottish son of Irish immigrants, one of his first jobs was on the ferry between Glasgow and Belfast, where he developed his passion for ships and the sea. At the age of 14 he traveled to New York, where it was difficult for him to find work until he got a place in a grocery store. By 1869 he had found his calling and learned American marketing techniques, and he returned to Glasgow to take over the business from his parents, which within a few years he made prosper by opening branches in Glasgow and London. He married in 1871 and had a son in 1873, but the marriage did not last: his most stable relationship was with a (male) manager of one of his grocery stores, with whom he lived very discreetly for 30 years.
In 1878 he traveled to Ceylan, now Sri Lanka, where the coffee crop had been decimated by fungi. He bought five plantations, which he had cleaned and instead sowed tea. In a few years, he would be able to harvest and process that tea for the already 300 grocery stores of his in Britain. His slogan was "straight from the plantation to the kettle", the Lipton Empire was already a reality.
Royalty began to look favorably on him when in 1897 he donated £ 25,000 (€ 3,500,000 today) to feed 400,000 poor people to commemorate Queen Victoria's Diamond Jubilee. He became close friends with the Prince of Wales, soon to be King Edward VII, with whom he shared a passion for yacht racing. Ambitious in sport as well as in business, his first sailing was launching the challenge of the 1899 America's Cup. He had applied for membership in the Royal Yacht Squadron, England's most exclusive yacht club, but was not admitted. for "being a merchant": he did not measure up on the social scale. So he launched the challenge through the Royal Ulster Yacht Club, Ireland, the land of his parents.
In 1898 he had the 39m Shamrock (shamrock, symbol of Ireland) built by the famous Scotsman William Fife III. In 1899 he lost all three races against the American Columbia. Lipton was a very gracious loser and did not budge. At the end of the century, he sold shares in his company, keeping most of it, earning from this operation about 1500 millions of today euros. In 1901 Edward VII made him a Knight, by which he became Sir Thomas Lipton. He built Shamrock II, a 41m yacht with a steel hull on manganese bronze frames, very advanced for the time.
They had an accident during practice, in which King Edward VII was on board as a guest. Kaiser Wilhelm II, an avid yachtsman and cousin of Edward VII, stated that the King "was sailing with his grocer" and was therefore suspended from the Royal Yacht Squadron for misconduct, even though Lipton was not a member. Lipton lost again to Columbia in 1901 but his chivalry made him very popular in the USA, where he greatly increased his tea sales as a result. History would repeat itself three more times: Shamrock III, IV, and V lost to Reliance, Resolute (after War I), and Enterprise. In 1929 he was accepted as a member in the Royal Yacht Squadron.
Oscar Siches, CMP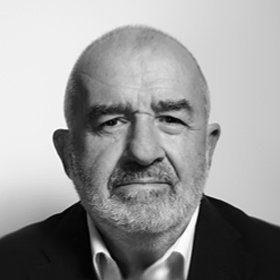 With navy school background and as offshore racing and cruising yachtsman, Oscar Siches has broad experience in the boating industry having skippered sail and power yachts in the Mediterranean and the Caribbean, both for private and charter clients.
Oscar gained first hand knowledge as partner and manager of two marinas in Palma de Mallorca, over a period of 15 years. He consultants on the design and operation of marina projects in various countries, and is a designer of customized marina elements.
He was a Certified Marina Manager and is now a Certified Marina Professional, and member of ICOMIA's Marinas Committee, member of PIANC Recreational Navigation Committee, Convenor (coordinator) of Work group "yacht harbours" at the ISO organization and founding member of the Asia Pacific Superyacht Association and the Global Marina Institute, where he served 6 years as a director.
In the last 14 years Oscar has been a speaker at more than 30 marina conferences in 12 countries. He is one of the main contributors to Marina World magazine, a columnist in a local Mallorca nautical publication and his articles are widely enjoyed in many international publications.
Oscar was also recently awarded The ICOMIA Marinas Group (IMG) "Golden Cleat Marina Award'. This is a newly created distinction designed to honour outstanding individuals who have demonstrated a true commitment to the global marina community throughout their careers.
Oscar is fluent in Spanish, English, French, Italian, Portuguese and Dutch, and has general notions of German and Greek.
Oscar is based in Spain. Those wishing to contact Oscar can do so on +34 667 494 858 or email at
Global Marine Business Advisors (GMBA) and its associated website www.gmba.blue are not registered legal entities. GMBA is a network of independent marine industry advisors. In all articles the opinions expressed are those of the author and does not necessarily reflect those of GMBA
Those wishing to contact GMBA in Australia can do so through MaryAnne Edwards  or call +61 412 916 036