The message is the same nationally, however in NSW, Transport for NSW continue to run their excellent safety campaigns across a number of key subject matters. The campaign is well structured and allows the industry to support it through promotional assets they provide.  The current focus is on Good Judgement.
Good judgement on our waterways can be something that we take for granted, particularly those of us who are more experienced boaters. It is important to remember that even the most experienced boaters can face unexpected challenges.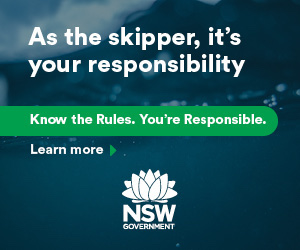 When we talk about judgement, we're talking about recognising risks and managing them safely. This includes recognising how fast you are going, how much other traffic there is on the waterway, your vessel's capabilities and the water and sea state conditions.
We should always be exercising our judgement, and this includes in the lead up to a trip by ensuring there is enough safety equipment on board for you and your passengers and that they are in good working order, including lifejackets.
Good judgement is also ensuring you regularly check the weather, not only before you head out, but also during your trip as conditions can change quickly.
Always remember that before you head out, Log On with Marine Rescue by calling your Marine Rescue NSW base on VHF Channel 16 or by using the free Marine Rescue App. Visit lifejacketwearit.com.au for more tips on how to stay safe on NSW waterways.
For access to key campaign materials in relation to these safety issues, please visit bia.org.au/community/safety-messages and scroll to the bottom of the page to view and download the available collateral.
For an overview of all current maritime safety community education and campaign information, branding, assets and usage advice across a range of safety topics you can download the Maritime Safety Toolkit here.