Australian Sailing has taken the next step in improving their resources and support available to affiliated sailing clubs and class associations.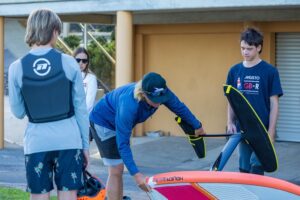 Launched at the South Australian Sailing Summit on Sunday 30th April by Australian Sailing CEO, Ben Houston, the following initiatives are now available for clubs and class associations:
Houston explained "Delivery of these initiatives marks an initial milestone of significant work to be carried out under our Sailing 2032 Strategic Plan in which we have committed to improving the relationships with Clubs, Classes and Discover Sailing Centres as well as providing an improved suite of resources to assist them to operate and ultimately grow sailing." "It has been a real team effort, lead by National General Manager – Club Support, Ben Callard supported by our State General Managers, Club Support Officers, Digital Manager and our Marketing and Communications team.
For further information please visit our Club and Class Hub or links provided to each of the key initiatives.
This work is further supported by the execution of the Class Association Stakeholder Engagement Strategy whereby for the first time ever, Australian Sailing President, Alistair Murray presented via online webinar to 30 Class Association representatives from State and National Associations. The presentation included; acknowledgement of the important role Class Associations play in our sailing community, the Australian Sailing Strategic Plan and the role of Australian Sailing in supporting Class Associations. This was the first of 3 or 4 webinars to be delivered this year and then annually, specific for Class Associations.
For more information visit www.sailing.org.au