The weekend of June 2nd will see customers of one of Australia's leading retailers make a significant contribution to the health of Australia's aquatic habitats.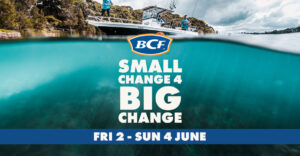 BCF's 'Small Change 4 Big Change' weekend gives customers the opportunity to provide direct financial support to OzFish Unlimited, Australia's only recreational fishing charity in one massive donation drive.
OzFish mobilises Australia's recreational fishers to lead the restoration of healthy habitat to creeks, rivers, lakes, and coastal waters in every state and territory.
OzFish and BCF have been partners since 2018 and in that time have forged a formidable partnership dedicated to restoring fish habitat in Australia's waterways.
Small Change 4 Big Change weekend makes it easy for BCF customers to support that objective – they can donate as much as they want, with every cent pledged going straight to OzFish to deliver its projects across Australia.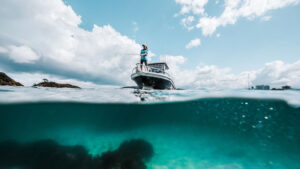 Andrew McGrath, BCF's Social, Content & Partnerships Manager is proud of the role that the donation drive plays in raising much-needed funds for habitat restoration.
"Small Change 4 Big Change weekend is a highlight in BCF's calendar and we've been pleased to see our customers' participation in the event continue to grow. The sum raised in 2022 was the biggest yet and has already been put to great use by OzFish to deliver vital programs including the expansion of Australia's largest community-driven seagrass and shellfish restoration program throughout Australia.
"We encourage our team members and valued customers to get actively involved with their local OzFish chapter, but for those who can't give their time then a donation is the best way to help," said Andrew.
In addition to Small Change 4 Big Change weekend, BCF accepts donations on behalf of OzFish every day of the year, in-store and online.
Craig Copeland, OzFish CEO, thanked BCF for its continued support and encouraged customers to not only get involved at the till but to become members of the OzFish community.
"Without the support of BCF, we wouldn't be achieving what we are when it comes to establishing healthy ecosystems and better fishing habitat. Our volunteers are at the heart of this work and BCF are very much at the centre of the conservation community we're building right across Australia.
"By giving your small change, you'll be helping to make a big difference," said Mr Copeland.
To donate to OzFish this weekend, head into any BCF – Boating, Camping, Fishing store and talk to the team behind the counter. Click here to find the store nearest you or donate online at www.bcf.com.au.