Mercury Marine, a division of Brunswick Corporation, has entered into an agreement with JJE, an electrified propulsion leader in components, assemblies, and systems for global automotive applications. This partnership will enhance Mercury's stated goal of leading the marine industry in both internal combustion propulsion and electrification and will broaden JJE's goal to be a diversified electric powertrain supplier across several verticals. The collaboration will enable Mercury to expand its portfolio of electric propulsion solutions – advancing to higher power electric systems.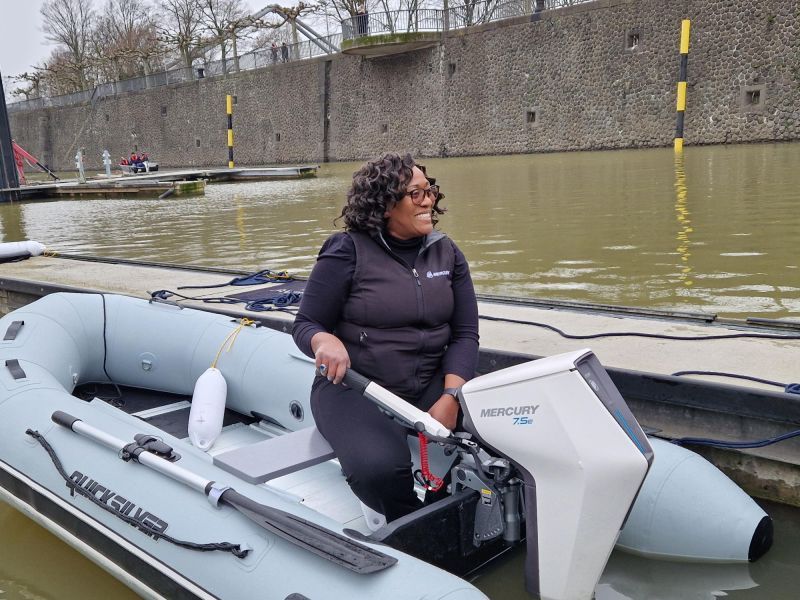 "We are excited to engage with JJE as we co-develop and produce the next evolution of high voltage propulsion systems for marine and broaden our ACES strategy globally," said Perissa Bailey (pictured), Mercury Marine vice president of e-Solutions. "JJE has a rich history of working with established companies within the automotive industry globally, and we are looking forward to this new partnership that will continue to strengthen Mercury's leadership position in electric propulsion."
"We are very excited to collaborate with the global leader of the marine industry to jointly advance the electrification of marine propulsion," said Scott Taylor, general manager of JJE North America. "This long-term partnership will establish both companies' leading position in this new electric drive space. It is by combining our capabilities in motor systems, marine propulsion, and customer experience that we can set the standard for the industry."
Currently, JJE works with companies like Stellantis, Allison Transmission and other leading brands – leveraging the company's leadership and expertise in electric motor and inverter development in automotive and commercial vehicle industries. With this new partnership, Mercury will utilize its full set of capabilities in Noise Vibration and Harshness (NVH), hydrodynamics, propellers, controls and more to deliver electric products that are easy to use, reliable, and high performance in the same way as its award-winning and industry-leading internal combustion engine products.
Mercury has already committed to the production of five 48V electric Avator propulsion systems in lower power ranges, unrelated to the agreement with JJE.