Advances in design and technology shape the diverse line up of exhibitors at the 2023 Sydney International Boat Show, 3 – 6 August at the International Convention Centre, Sydney and adjacent Cockle Bay.
With the opportunity for visitors to see the latest and greatest from Australia's recreational boating industry, exhibitors are excited to premiere some of the advancements now available in onboard technology and showcase the trends seen in vessel ideas, finishes and design.
When it comes to history, for more than 30 years Fleming has continued to build safe and reliable vessels, fundamentals that never change. Computers may do the calculations these days but the rules defining seaworthiness and stability remain the same, as does integrity of construction and the design. Fleming takes pride in building boats that reflect important comfort features, and they are famous for meticulous attention to detail, from the elimination of sharp corners to a full complement of carefully selected standard equipment. Even though Fleming yachts may appear unchanged externally, they have undergone non-stop refinement since their inception. Featuring the Fleming 55-260 at the Show, these semi-displacement, whisper quiet, smooth, raised-pilothouse motor yachts are often thought-of as "the Ultimate Cruising Yachts" by yachting enthusiasts throughout the world. Fleming's Sam Nicholas says, "Our aim is to offer the highest levels of personal service to our clients across the country and to respond quickly to any of their needs". Check-out out the popular Fleming 55-260 at the Show.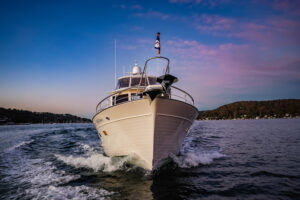 Red Shark Bikes represent one of the most innovative personal recreational vessels seen in 2023, and they are heaps of fun too. The remarkable watercraft can be described as being a combination paddleboard and bicycle. Made in Spain, this premium 'aquatic bike' is available in three models that combine the best of both water and land sports into a unique fitness and leisure experience. Red Shark Bikes allow riders to pedal peacefully over the water with greater stability and speed than a stand-up paddleboard. Adaptable to the rider's own personal fitness level, they could certainly be considered the ultimate new adventure bike. See Red Shark Bikes at the Solid Design Solutions stand at the Show in August.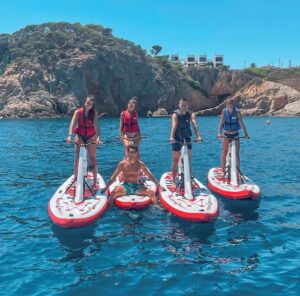 Repairs and maintenance are an important consideration for all boat owners, and while antifouling of vessels is a necessity in both commercial and recreational boating, it can be such a chore. Seajet's range of products altered the approach to antifouling during the early 1990s with the arrival of their latest advanced self-polishing antifoul coatings, primers, topcoats, varnishes and thinners. While the factory and head office are based in The Netherlands, Australian customers can find their products at the Show thanks to local distributor Will Aboultaif of Seajet Paints Oceania who says the Seajet range should be on the shopping list for anyone serious about maintaining and protecting the value and efficiency of their boat. "Not only do Seajet products have a durable and lasting effect, they are kind to the marine environment as well. A double win!" Seajet has now developed an app that makes it easy to determine what products are best for your vessel. The app also calculates how much paint you need for the desired final result.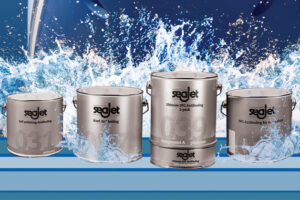 Almost 5 million people enjoying our waterways each year in Australia, so the show also features plenty of education and entertainment both indoors and outdoors, all included with the entry ticket.
For the boating enthusiast, this is Australia's premier event to check, examine and compare products from leading brands available in the boating world today. For exhibitors, there is no better opportunity to engage with members of the public who are ready or considering to further indulge in their passion for Australia's most enjoyable waterways.
Exhibitor space for the 2023 Sydney International Boat Show remains available – boating businesses and services are urged not to miss out on the opportunity to join with industry colleagues and be involved with one of the premier marine lifestyle events on the international boat show calendar.
To register as an exhibitor and sign up for the latest news, exclusive announcements, and updates on ticket sales, visit sydneyboatshow.com.au
The Sydney International Boat Show is presented by the Boating Industry Association Ltd (BIA) and Mulpha Events, and proudly supported by Partner in Safety – Transport for NSW. For more information visit sydneyboatshow.com.au