Last chance to apply for the Advanced Marina Management Course – Sydney
The next Advanced Marina Management (AMM) course is being held in Sydney from 2-7 July in the beautiful surrounds of Newport.
MIA are thrilled to have Jayson McDonald of Royal Motor Yacht Club Broken Bay facilitating this course, sharing his wealth of experience along with our industry specialists.
This residential course is being held at the Metro Mirage Hotel Newport. With all meals, accommodation and tours included, this is a full package course.
Places are filling up, to register email Angela on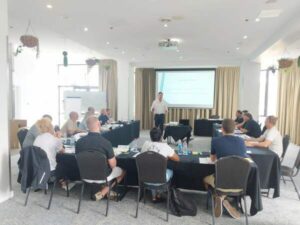 Upcoming Marina Training Institute courses
Oil Spill Response Course (Part B) (virtual session) will be running on Thursday 8th June from 3-5pm. This is a two part course with Part A needing to be completed prior. It takes approximately 1 hour to complete Part A.
Click here to enrol in the Oil Spill Response Course.
COMING SOON:
Straddle Carrier Operations & Maintenance Course: Sydney and Brisbane
This course provides marine professionals with the skills and knowledge to conduct safe lifting and movement of a range of vessels at a boatyard using a straddle carrier.
Sydney: 17-18 June, White Bay 6 Marine Park. To register click here
Brisbane: 12-13 August, Royal Queensland Yacht Squadron. To register click here.
If you require any assistance registering for a course, please email Angela on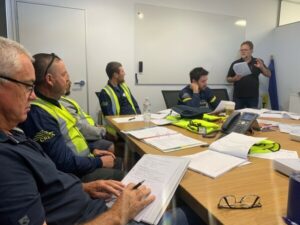 Register now for the Intermediate Marina Management Course – Gold Coast
Spaces are filling up for the Intermediate Marina Management (IMM) course on the Gold Coast (13-17 August). Register via the website HERE or by emailing Angela on
The IMM provides marina supervisors and managers with the essential skills and knowledge to keep pace with the growth and development currently occurring at marinas across the Asia Pacific region.
To ensure your marina remains competitive and efficient into the future, sign your marina staff up now to avoid missing out for another year.
The IMM Gold Coast course is a residential course which means you stay, learn and collaborate in the one location and will be held at the Vibe Hotel Gold Coast.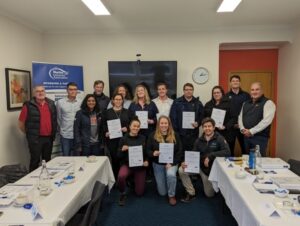 Only a few spots left for the Intermediate Marina Management Course – Auckland
We're looking forward to welcoming our New Zealand friends to their very own Intermediate Marina Management course, if you are interested in attending the IMM NZ, there are a couple of spaces left so get in quick.
You can register via the website HERE or by emailing Angela on