Twin Disc (Pacific) Pty Ltd, a renowned leader in marine transmission technology and current distributor for Seakeeper gyro stabilizers, has announced its exclusive distributorship of the revolutionary Seakeeper Ride, a ground breaking Vessel Attitude Control System designed to enhance the boating experience for enthusiasts in the Australia, New Zealand and Asia regions. This partnership marks a significant milestone in Twin Disc Pacific's commitment to delivering cutting-edge solutions to the marine industry.
Seakeeper Ride is the future of stability and comfort on the water, offering unrivalled performance in controlling pitch, roll, and yaw. Unlike traditional systems, Seakeeper Ride harnesses custom proprietary inertial sensing hardware and software to actively counteract boat roll and pitch and improve onboard stability, ensuring an exceptionally smooth and enjoyable journey. This innovation enables boaters to maintain their desired course even in challenging conditions, resulting in enhanced safety and increased overall comfort.
"We are thrilled to be the exclusive distributor for Seakeeper Ride in the Asia Pacific region," said Glenn Frettingham, Managing Director of Twin Disc (Pacific) Pty Ltd. "The addition of Seakeeper Ride to our product portfolio strengthens our commitment to providing boaters with the latest advancements in marine technology. We are confident that this game-changing solution will revolutionise the boating experience and set new standards in the industry."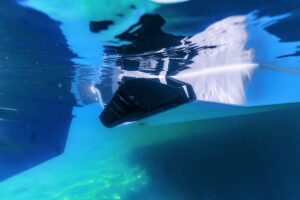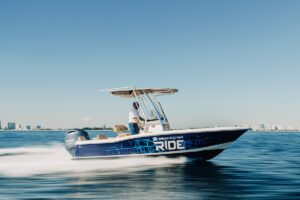 Seakeeper Inc.'s President & CEO, Andrew Semprevivo, also expressed excitement about the collaboration, stating, "Partnering with Twin Disc (Pacific) Pty Ltd as our exclusive distributor in Asia Pacific was a natural choice. Their extensive industry knowledge and reputation for excellence already with the Seakeeper gyro product range makes them an ideal partner for introducing Seakeeper Ride to this vibrant market. Together, we look forward to empowering boaters with unmatched stability and control, enabling them to make the most of their time on the water."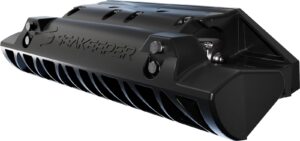 Seakeeper Ride is designed to integrate seamlessly into a wide range of boat sizes and types, making it an adaptable solution for both recreational and commercial vessels. Its compact footprint, simple installation, and low power consumption make it an ideal choice for boat owners seeking a reliable, energy-efficient stabilisation system. By delivering a smoother ride and reducing fatigue, Seakeeper Ride opens up new possibilities for extended cruising, fishing, and watersports activities.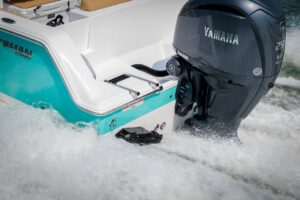 Twin Disc (Pacific) Pty Ltd will be releasing Seakeeper Ride to the Australia & New Zealand markets at the upcoming Sydney International Boat Show held in Darling Harbour, Sydney from August 3 -6, 2023 from their booth located at the Marina.  To learn more about Seakeeper Ride, please visit www.ride.seakeeper.com. For more information, pricing & availability please email .  For information on Twin Disc (Pacific) Pty Ltd and their comprehensive range of marine transmission solutions and stabilisation equipment, visit www.twindisc.com.au.
To keep up to date with all marine industry news visit www.marinebusinessnews.com.au