World Sailing has announced the Cruising Yacht Club of Australia as the host of the 2023 World Sailing Youth Match Racing World Championship, to be conducted from Saturday 9 December to Friday 15 December 2023.
The event will be held on one of the most iconic waterways in the world, Sydney Harbour, onboard the Club's fleet of Elliott 7m keelboats. Up to twelve invitations will be extended to teams from around the globe. Over five racing days, teams will contest a round robin, followed by a repechage, Quarter Finals, Semi Finals and then Finals on Friday 15 December.

This will be the first time an Australian club will host the Youth Match Racing World Championship, with Sydney joining Helsinki (FIN), Swinoujscie (POL), Noumea (FRA), Los Angeles (USA), Lago di Ledro (ITA), Yekaterinburg (RUS) and Auckland (NZL) as a host city.
Australia and in particularly the CYCA, has a long and proud history at this World Championship, with Australian teams featuring in the Finals on seven occasions, and having successfully won the title five of the nine times it has been contested, with Denmark, Italy and the United States of America as the only other countries to have claimed this world title.
Three of these five Australian World Championship titles have been claimed by CYCA teams in 2017, 2019 and 2020.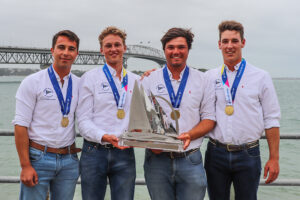 The event will also mark a milestone moment for the CYCA as its Youth Sailing Academy celebrates its 30th anniversary season. The Academy, which was established in 1993, is one of the world's leading youth keel boat programs, with alumni going on to win the America's Cup, Olympic medals and The Ocean Race amongst many other national and world titles.
"We are absolutely delighted to host the best youth sailors in the world and welcome them to the CYCA in the summer of 2023. We are tremendously proud of our YSA which will celebrate its 30th anniversary during the event." Commented Commodore Arthur Lane.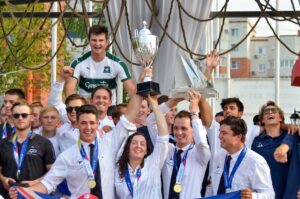 The CYCA has a strong reputation for hosting world class events, as the home of the Rolex Sydney Hobart Yacht Race. Last year, the CYCA also hosted the Open Match Racing World Championship as part of the World Match Racing Tour to huge success after the event had to have a change of venue due to travel restrictions to China.
The event Notice of Race is now available via World Sailing and the CYCA. Eligible teams are encouraged to submit a request of invitation to their national member authority before the deadline of Friday 8 September 2023.
Successful entrants will receive a letter of invitation by Friday 15 September 2023.
For further information visit the CYCA website.
To keep up to date with all marine industry news visit www.marinebusinessnews.com.au