The second round of the River Revival Voucher program has already injected more than $4.1 million in booking value alone into flood-affected Murray River communities, with more bookings to come as unused vouchers were yesterday reallocated in a second chance draw.
While the booking deadline for round two is not until late next month, the $4.1 million value of bookings alone has already well-exceeded the total economic impact of the first voucher round.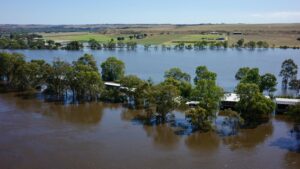 Data analysed by the South Australian Tourism Commission in a survey of voucher holders showed round one of the River Revival Vouchers injected an estimated $3.1 million in total economic impact into the Murray River, Lakes and Coorong and Riverland visitor economies.
Round two has already seen almost 6,000 vouchers redeemed in just the first part of two booking periods in the round, equating to a 50 per cent redemption rate.
The already increased redemption and booking value in round two reflect the impact of extra incentives introduced, including a $750 voucher for houseboats and guided tours, a longer travel period, and more options to choose from.
For the first time in any of the SATC's voucher programs, a second chance draw was held yesterday to help drive further bookings into businesses. The new second chance feature will see unused vouchers cancelled and reallocated in a randomised draw to ballot entrants who did not receive a voucher in the first draw last month.
Flood affected operators will continue to see bookings roll in for winter and spring, with the second booking period open until 22 August 2023, for travel until 30 November 2023.
Prior to the flooding event, tourism in the Riverland and Murray River, Lakes & Coorong regions was worth a combined $436 million and directly employed 2,800 people across the two regions.
The River Revival Voucher program is part of the State Government's $4.6 million Murray River tourism recovery plan, which aims to stimulate visitation and expenditure in the communities hit hard by the once-in-a-century Murray River flood.
More than $190 million in Federal and State funding has been provided to support community recovery.
For full Terms and Conditions and to book with a River Revival Voucher, visit southaustralia.com/voucher.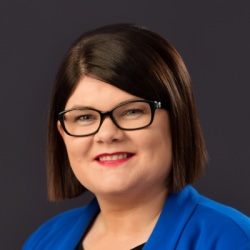 "Round two of our River Revival Voucher program is already proving a huge success, having already exceeded the milestones made in round one – and it's not over yet, with all unused vouchers reallocated to give them another life and drive more bookings.
This round has already gone above and beyond the $3.1 million pumped into our Murray River, Lakes and Coorong and Riverland visitor economies in round one, with a whopping more than $4.1 million in booking value alone already delivered.
We knew this initiative would be help drive tourism recovery for our river regions, and support operators who missed out on their peak summer trade – and now we are seeing the dollar figures to prove it.
If you are one of the lucky River Revival Voucher holders in the second chance draw, I encourage you to get onto southaustralia.com and book your perfect Murray River getaway now and support these regions who've had it tough." Said Zoe Bettison
"We have seen a huge surge in bookings thanks to the River Revival Vouchers, especially from houseboat first-timers who are looking for a taste of what the Murray River has to offer.
The vouchers have been a great drawcard for people to give houseboats a go, and we hope to see many happy travellers return after they experience firsthand all the benefits holidaying on the Murray – from the stunning scenery and wildlife to the calming waters.
It has been so exciting to welcome back guests following the floods, and you can certainly feel the buzz throughout local businesses as visitation has picked up and we get back to doing what we love." Said Renmark Houseboats Owner, Leanne Glazbrook
To keep up to date with all marine industry news visit www.marinebusinessnews.com.au