Royal Geelong Yacht Club (RGYC) has announced the purchase of a fleet of identical RS21's to spearhead its newly developed Sailing Development Program (SDP).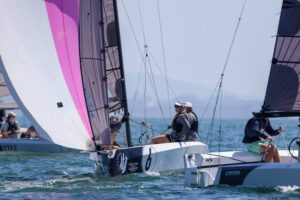 The development of the SDP is an exciting opportunity for RGYC to showcase its expertise and involvement in sailing development while increasing both awareness and opportunity to become involved in the sport of sailing at any level. This is an exciting step forward for RGYC and the entire Geelong community and continues to position sailing as not only a high-performance pursuit but also a valuable and impactful tool for community engagement and connection for Geelong.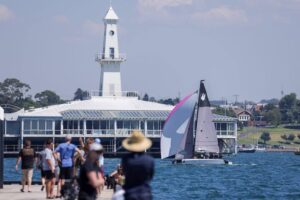 As part of the growth associated with the SDP, RGYC will be hiring a sports administration staff member to develop and facilitate the program. RGYC are excited to further extend the positive reach of this program and provide employment opportunities within the Geelong region.
Chair of the SDP working group and RGYC Board Member Brendan Garner welcomes the awareness and opportunities for sailing brought to RGYC and wider Geelong community by the SDP "Geelong has one of the best sailing venues in the world with Corio Bay on our doorstep. The implementation of the SDP and purchase of the RS21 boats will unlock opportunities to experience sailing on this world class location. The new Youth Development Program is a very exciting initiative to come out of this and will help our local sailors develop and achieve their goals and dreams at all levels of the sport. It's a game changer for RGYC and the Geelong Community as a whole".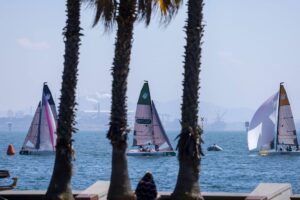 RGYC Sailing and Boating Manager Drew Malcolm, is excited for the wide array of sailing opportunities the SDP will facilitate including Learn to Sail and Learn to Race programs under the Australian Sailing Discover Sailing syllabus, one-design racing, and high-performance coaching programs, with opportunities for youth and women sailors as well as corporate events and community engagement events.
"The opportunities available with the introduction of the Sailing Development Program are extensive, with RGYC now in a position that aligns with some of the most successful clubs in the world. Based on similar programs in place at clubs across the country, the SDP will allow for extensive involvement with community, school, and corporate groups, while high performance coaching programs have produced Olympic gold medalists and America's Cup champions. This is our vision for the SDP here in Geelong." - Brendan Garner
For more information visit rgyc.com.au
To keep up to date with all marine industry news visit www.marinebusinessnews.com.au