Walcon Marine Australia (WMA) has reaffirmed its commitment to the industry as a Bronze Sponsor of the Marina Industries Association (MIA).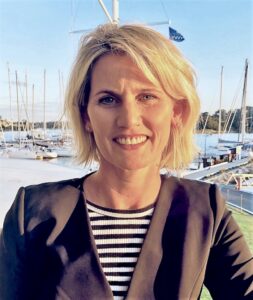 WMA design, manufacture and install quality floating marina systems for commercial and residential marinas across Australia and Asia, operating three different production and assembly bases, located in NSW, WA, and China. WMA's first introduction to the marina industry in Australia was through supplying the pontoons for the Sydney International Boat Show, a contract they continue to hold today.
MIA CEO Suzanne Davies commented, "This is a great fit for industry and Walcon.Walcon's ongoing involvement and support of the Sydney International Boatshow as an Official Event Partner and supplier of the marina infrastructure is demonstration of their commitment to the Asia-Pacific and we are delighted that Walcon has renewed its sponsorship of the MIA and support specifically for marinas in our region."
Having recently completed a large project in Oman, WMA has also been awarded a new 4500 square metre project in Taiwan. Walcon's Managing Director Jinghua Wu, is keen to capitalise on Walcon's success in the region and the strength of the industry in the Asia-Pacific, commenting "We are very proud to again support the MIA. Walcon is one of the region's major marina manufacturers and we look forward to further growth in the region".
Wu, said that the MIA is playing an important role in maintaining healthy and sustainable marina industries. "We understand how important this additional support is to fund successful MIA programs and activities that benefit the broader industry and are pleased to be part of that."
Wu describes the Walcon team as very committed to advocate the MIA values through this partnership.
Developing the marina industries through education, accreditation and research.
"The whole ethos of our company is friendly professionalism, with a desire to provide a uniquely comprehensive service to our customers. With MIA's help and support, we look forward to pursuing our goal to contribute to sustainable and successful marina industry."
Davies commented, "Becoming an industry sponsor is a great way for suppliers to stay on the top of the game, it gives you a significant exposure in our thriving marina industry." Based on the recent MIA member survey, nearly 64% of members would actively consider MIA sponsors when making purchasing and acquisition commitments.
Details of all MIA sponsors and partners can be found on the MIA website.
For a sponsorship prospectus, contact Suzanne Davies at the MIA at .
To keep up to date with all marine industry news visit www.marinebusinessnews.com.au