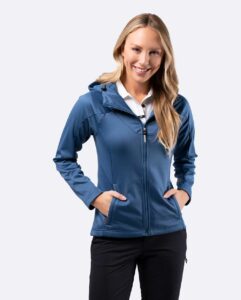 Zhik's smart Tech Hoodie moves fleece garments to another level. Using a highly breathable fleece for warmth it has additional waterproof 3-layer panels in the hood and upper sleeve to provide protection from wind and water, making it highly adaptable for deck work, tender driving and cooler conditions.
The Tech Hoodie is designed for a streamlined, active fit, has a zipped pockets and and can be worn as an effective mid-layer too.
Tech Hoody: Available in Black, Platinum and Provincial Blue.
Men's: S – XXL, Women's: XS – XL
RRP: AUS $ 179.95    NZ $ 219.95
New Deck Pants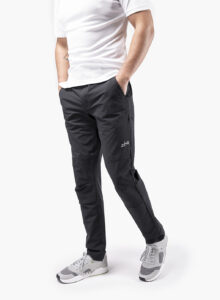 Made for high manoeuvrability and all day comfort, Zhik's new long Deck Pants are ideal for everyday yachting wear, whether you are going ashore for provisioning or welcoming guests on board.
Using a recycled 4-way high stretch softshell fabric, with a water repellent XWR® (PFC free) coating, they are ergonomically tailored for easy movement around the boat. Practical features include a fast drying fabric, zipped utility pockets, a D buckle and a comfortable elasticated waist. Also available as Shorts.
Deck Pants: Available in Anthracite.
Men's Size S – XXXL, Women's Size XS – XL.
RRP: AUS  $ 189.95   NZ $ 219.95
Deck Shorts: Available in Anthracite and Platinum.
Men's Size S – XXXL, Women's Size XS – XL.
RRP: AUS  $149.95    NZ $ 174.95
#MadeForWater
For more information visit www.zhik.com
To keep up to date with all marine industry news visit www.marinebusinessnews.com.au