SailGP hits the waters of Mar Grande and greets fans with a parade through central Taranto, Italy, down the Canale Navigabile
With less than 24 hours to go until the start of the ROCKWOOL Sail Grand Prix Italy in Taranto, the league has returned to the waters of Mar Grande for a second time for the fourth event of SailGP Season 4, taking place September 23-24.
After Sir Ben Ainslie's Emirates Great Britain SailGP Team took the podium after a two and a half year event-win drought in Saint-Tropez two weeks ago, they arrived in Taranto with a confident outlook for the second of the league's three back-to-back European events.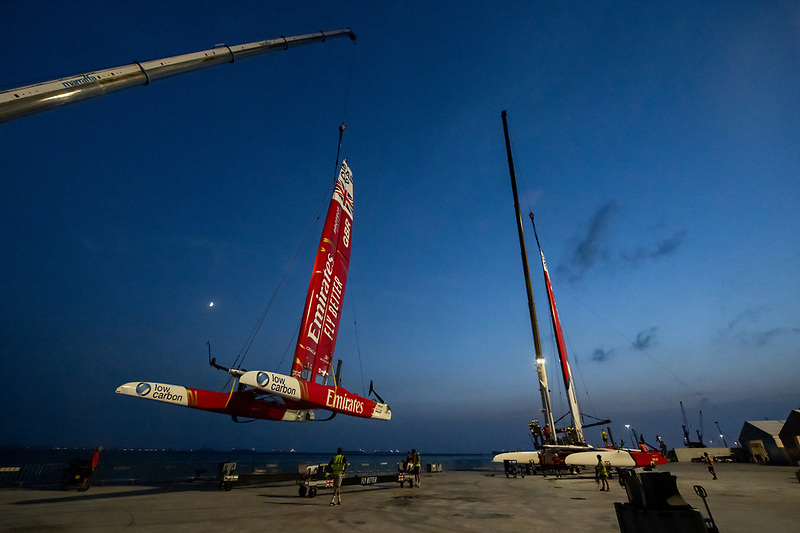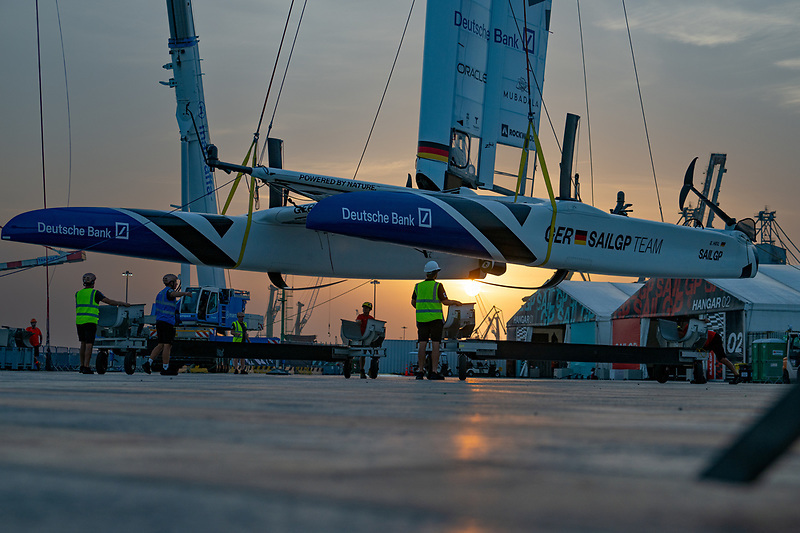 Ainslie said: "Momentum has a lot to do with it, we have a talented team on and off the water and for some reason we just weren't clicking and making too many mistakes. In Saint-Tropez it felt like if we did make mistakes, we recovered from them better, our communication was better and you need a bit of luck sometimes too. Hopefully we've got that momentum now."
With the Italy Sail Grand Prix being ROCKWOOL Denmark SailGP Team's 'home' event this season, the pressure is on for Nicolai Sehested's team to perform well this weekend. So far this season, the Danes have been one of the most consistent teams but an error in Saint-Tropez saw Sehested miss out on the final.
Sehested said: "We have to look forward to this weekend, not backward. Our communication was wrong and I thought we had to beat Emirates Great Britain but we didn't; we'll learn from it and try not to do that again. It's always been a goal for us to reach consistency that will get you good results."
Unfortunately for official practice racing today, the start line only consisted of 9 not 10 national teams due to the structural failure of Peter Burling's New Zealand team's wingsail – caused by the wing coming out of alignment – at the last event in Saint-Tropez.
Wing trimmer and co-CEO Blair Tuke said: "It's incredibly disappointing to not be able to build on the momentum of day one in Saint-Tropez, but we've faced adversity before and we will come back stronger in Cádiz, and for the rest of the season."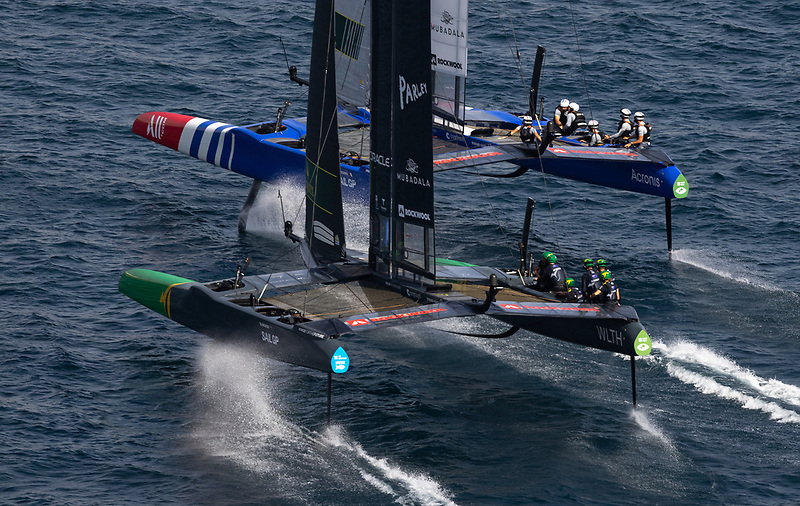 At the pre-event press conference there was a lot of discussion around whether the New Zealand team should receive points compensation as the league considers its redress policy.
Tom Slingsby, driver and CEO of Australia SailGP Team said: "It's a hard one to answer. Competitive Tom is saying 'no and bad luck and move on'. Realistic Tom is saying 'I understand that they didn't really make a mistake there.' Sometimes it will be bad luck, and sometimes it will be bad management, but I like the idea of the result being decided there and then on the water."
The Aussies are leading overall despite not winning an event in Season 4, and it was announced at the pre-event press conference that the team won first place in the first focus area, 'race to zero waste', of SailGP's podium for the planet, the Impact League. Australia was voted winner due to its innovative solution to reduce single use plastics such as cling film, sticky backed plastic and tape used for emergency on-water repairs. They have developed an alternative front fairing in collaboration with Doyles Sails and the Tech team that will now be implemented by the rest of the fleet going forward.
Slingsby said: "Myself and the entire team are really pleased to be on top of both leader boards. We haven't been able to crack the Impact League leader board in previous seasons, so starting at the top with the most points is very rewarding. It almost feels better than winning the league championship and we definitely want to keep this momentum going throughout Season 4."
After official practice racing, Denmark and Australia were towed through Canale Navigabile in the centre of Taranto putting on a spectacle for fans on the eve of racing. The teams were greeted by fans lining both sides of the canal to show their support and excitement for the impending races to come over the weekend.
The ROCKWOOL Italy Sail Grand Prix | Taranto commences at 1:30pm local time tomorrow, September 23, and can be seen live on Fox Sports or Kayo Race – Day 1 on 23 September 21:30 AEST and Race Day 2 on 24 September 21:30 AEST
SAILGP SEASON 4 CHAMPIONSHIP STANDINGS (after three events)
1 – Australia – 26 points
2 – Spain – 24 points
3 – ROCKWOOL Denmark – 23 points
4 – Emirates GBR – 19 points
5 – New Zealand – 17 points
6 – United States – 14 points
7 – France – 13 points
8 – Canada – 12 points*
9 – Switzerland – 7 points
10 – Germany – 4 points*
* Germany SailGP Team docked two points in Season Championship for four-point penalty at Oracle Los Angeles Sail Grand Prix
* Canada SailGP Team Docked four points in Season Championship for eight-point penalty at France Sail Grand Prix | Saint-Tropez
SAILGP SEASON 4 IMPACT LEAGUE STANDINGS
1 – Australia – 163 points
2 – Switzerland – 150 points
3 – Emirates GBR – 139 points
4 – France – 137 points
5 – New Zealand – 132 points
6 – United States – 123 points
7 – Canada – 122 points
8 – ROCKWOOL Denmark – 120 points
9 – Germany – 120 points
10 – Spain – 110 points